Everything About Nissan Rogue Towing Capacity
Last updated
Mar 08, 2021
0 comments
Crossovers or SUVs are the perfect choices for mid-level transportation, such as towing a camping vehicle. These vehicles are also suitable for an easy daily commute or accommodating the family for an adventurous lifestyle to camping destinations. The Nissan Rogue has it all, a sleek and sporty look, spacious interior, and a considerably greater towing capacity. If you have made up your mind to go out on a camping vacation with the family, get the latest version of this car for an incredible towing capacity. Here is all you need to know about Nissan Rogue towing capacity.
Nissan Rogue Towing Capacity across Different Variants
In the past few years, many Nissan Rogue variants amazed their owners through high-performance and reliable safety features on long hauls. If you are willing to get a new or pre-owned car of this kind, here are a few specifications of model variants:
2018 Model
The Nissan Rogue 2018 standard variant is equipped with a 2.5L 4-Cylinder DOHC engine that can tow up to 1,102 lbs.
2019 Sport Model
The Sport version of the 2019 model has a 2.0L 4-Cylinder 16-valve engine. This car can pull loads up to 1,102 pounds at 141 hp.
2020 Model
The 2020 model comes with an Xtronic CVT transmission, 2.5L 4-Cylinder engine, 175 lb-ft torque, and a mighty 170 hp to tow more loads than the previous models. It can carry loads of a little over 1100 pounds. Several owners reported that they didn't face any issues while carrying extra things like drink boxes, tents, coolers, and stowing rods in the camper trailer.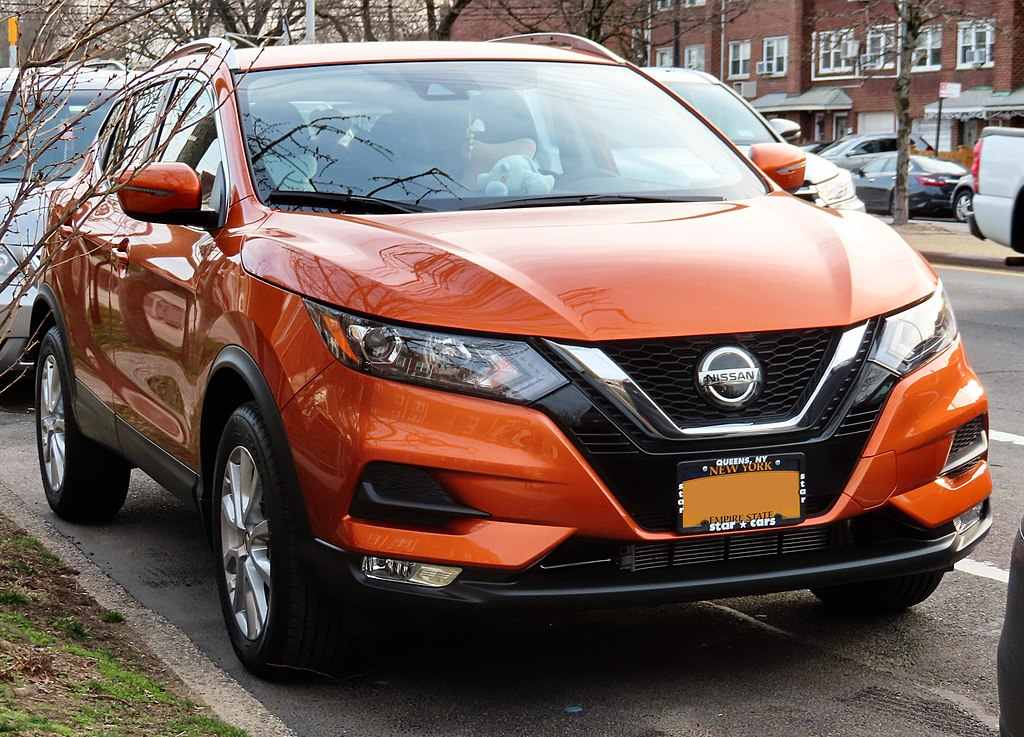 The All-New 2021 Model
A seasoned driver can carry a lot with the all-new 2021 Nissan Rogue variant. The vehicle is large enough to accommodate the whole family and tow a small camper, a teardrop trailer filled with camping gear, or a small boat in a trailer. When properly equipped with loads, this latest model can tow up to 1350 pounds.
It comes with several hi-tech mechanical parts to provide a heavier load-carrying capacity than the other car variants. The engine is a 2.5-liter DOHC 4-cylinder with Xtronic CVT transmission for effortless driving on long trips. The Intelligent All-Wheel Drive (AWD) and manual gear Front-Wheel Drive (FWD) are the two options to choose from. A maximum of 181 hp and 181 lb-ft of torque increase Nissan Rogue towing capacity in the 2021 variant.
The Mechanical Features behind the Higher Towing Capacity
The generous load-bearing capability of this vehicle comes from a thoughtful and value-for-money design by its manufacturer, Nissan. The features that control towing capacity are:
A powerful 2.5Litre DOHC 4-Cylinder engine that delivers up to 180 hp
Inbuilt Class I tow hitch receiver point
Ball mount hitch system (Class I) and 4-Pin tow harness
Hitch ball (Class I)
All-wheel-drive, disc brakes, and intelligent engine braking
Strut suspension in the front and multi-link rear shock absorbers
The engine is fitted with the latest technologies like a continuously variable valve timing control system (CVTCS) for intake or exhaust and a continuously variable transmission (CVT) for greater control. A robust engine, balanced torque and horsepower, hi-tech drivetrain — all these features increase the Nissan Rogue towing capacity multifold.
Safety Features of the Vehicle While Towing
A Nissan Rogue does not deliver curtailed performance while towing a camper trailer down the highway or on a dirt road. Such reliability originates from a highly-equipped, cutting-edge safety system that can pull heavy loads while keeping the driving experience as smooth as possible. Some of the other noteworthy features of these vehicles are:
Onboard Driver Blind Spot Warning System
Towing a camping trailer creates a blind spot behind the vehicle. A digital blind-spot warning system alerts the driver when there are objects right behind the car. It helps in lane switching and backing the car to tow a travel trailer.
SEE MORE
Dynamic Vehicle Control through Inbuilt Electronic Systems
Onboard electronics always monitor the steering handling and brake pedal movement of the car during the ride. The automated system keeps applying small brake pressure to a definite wheel and reduces the engine power output if needed for proper load balancing.
Nissan Pro-Pilot Assist
It is a compound system that consists of four cameras at different angles. The system gives a bird's eye view of the vehicle and the towed item.
Nissan's Intelligent Around View Monitoring System
Through the cruise control system, the Rogue will automatically adjust the car-to-car distance during heavy traffic. This helps to avoid any accident while traveling with a towed vehicle.
Conclusion
Nissan Rogue outsmarts other models by satisfying your utility needs. For camping enthusiasts, this car offers towing options without hampering the comfort of driving. Before opting for this car, check out Nissan Rogue towing capacity and whether it is capable enough for your camping vehicle.