A Comprehensive List Of Mini Cooper Pros And Cons
Last updated
May 24, 2021
0 comments
Why the Mini cars are so popular? Because they have a unique look and runs like a race car. Owned by BMW, the manufacturer produces several models but the Cooper is undoubtedly the most popular of all of them. Thinking of buying one? If you are mesmerized with the beauty of these small cars, learn Mini Cooper pros and cons before making the final decision.
A Comprehensive List Of Mini Cooper Pros And Cons
Thinking of owning a Mini Cooper? The small economy car is a catch among motorheads due to its attractive design, impressive speed, and extreme drifting. Are mini coopers good cars? Well, find out yourself by comparing its positives and downsides.
The Pros Of A Mini Cooper
Why do you even consider buying this car? Does it have any special advantage over other similar models? Let's see:
Pure Fun
If you are not out there for a daily commute car but want to enjoy the fun driving, a Mini Cooper is hard to beat. They are fun to drive, especially in the sport mode. Despite having heavy steering, you will be surprised to see how fast they can speed up and male turns without a glitch. The excellent grip coupled with the lightweight feel is here to give drivers an enjoyable road trip. Plus, the small framework lets you park them practically anywhere.
Surprisingly Powerful
The engine power of the Cooper will give you a real shocker. Such a small car can yield up to 170 horsepower! Plus, it can accelerate from 0 to 60mph within 7.4 seconds. The engine will impress you with its quiet operation and smooth handling.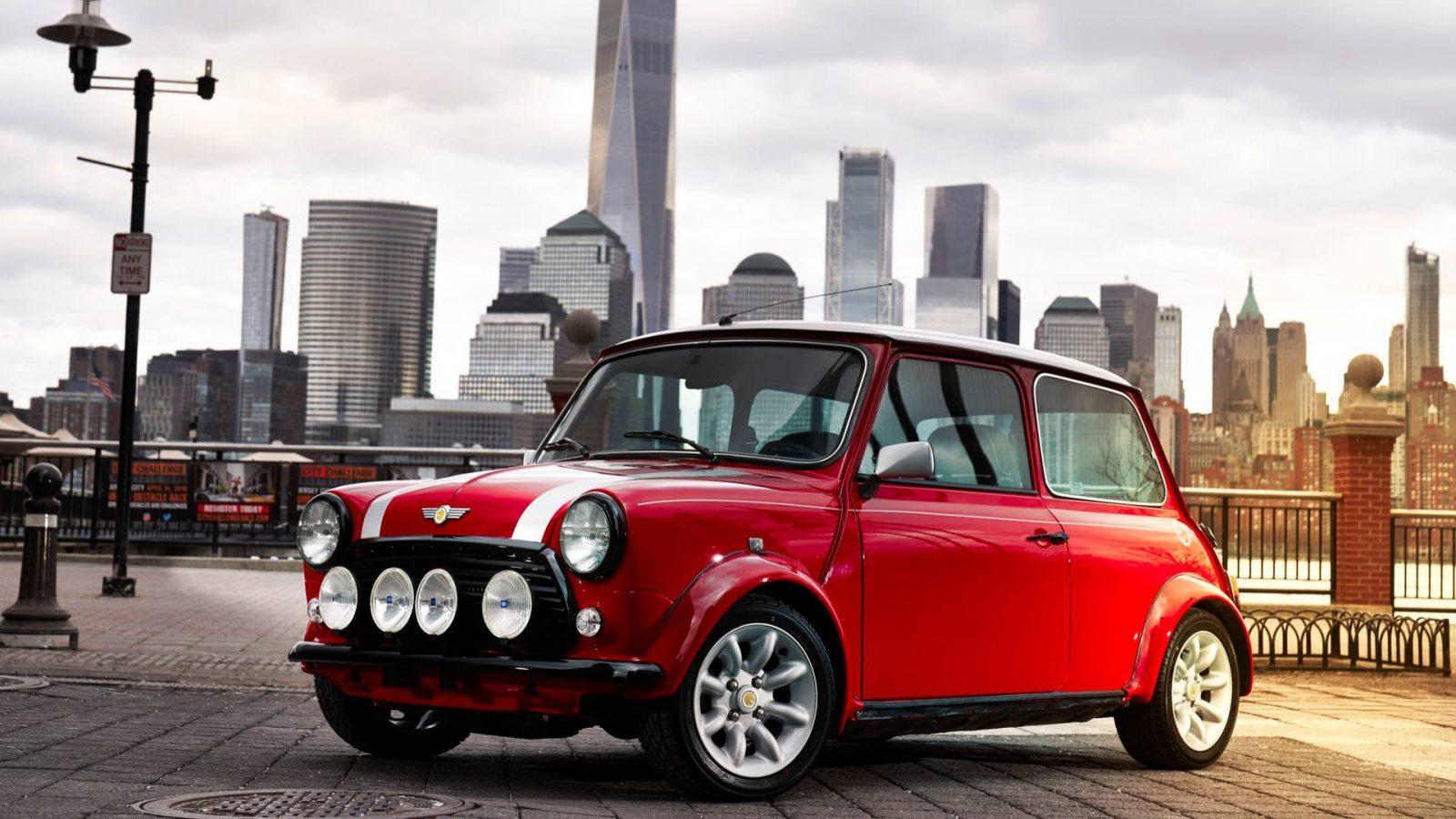 SEE MORE: 
Get A Tailormade Look
How exciting does it sound to be able to choose the colors and specs of your car? Mini treats their customers with the freedom of having a customized car of selected models. All you have to do is to pick a model on their website and keep building your dream car by choosing the color, interior, transmission, wheels, technical features, and a few other options. It means that despite being the same model, two Mini cars can be completely different from each other.
Nice Interior And Features
Nothing about the Mini Cooper feels cheap. So, it needless to say that the interior and all other technical features will be top-notch. The infotainment system – which used BMW's iDrive system – can compete with tons of other big name models.
Practical Design
You must appreciate this feature in this list of Mini Cooper pros and cons. The design reveals that the manufacturing team put careful thoughts behind every detail. You can fold the seats in the 5-door version and fit plenty of stuff in the trunk. It is even possible to raise or lower the boot floor.
Not Demanding With Maintenance
Are Mini Coopers expensive to maintain? – a question that many aspiring owners have in mind. The answer is 'no.' Unlike most other cars, it does not need checkups or oil change every few months. A two-year interval for maintenance or oil change is fine. You can even take it to the dealership for these services given that the warranty is still valid. BMW honors the warranty with top-notch service including the emergency roadside cover.
Decent Gas Mileage
The car runs on premium gas, which costs good money, but it offers decent fuel economy. Despite driving it for the daily commute, you may need to fill up the tank only once in a month.
Lucrative Resale Value
The Mini Cooper resale value is high. If you take good care of it and there is no major problem with any part, it is possible to clinch good money on the sale.
Mini Cooper Cons
The pros definitely weigh down the cons in this list of Mini Cooper pros and cons. But, better safe than sorry.
The car can be expensive because it uses premium fuel. Choosing a customized look also pushes the price point up by a substantial margin. Are Mini Coopers expensive to fix? Yes, especially when the warranty expires.
The engine runs quietly when you are gentle with the driving. But, motorway speeds make the car quite noisy. Also, acceleration contributes to more thumping down into the road.
Mini dealerships are quite hard to find. It could be an hour or two drive if you are lucky. Many people have to drive for hours to go to the designated dealership. The problem is most local garages are not familiar with Mini mechanisms. They may miss critical issues and do more harm than good.
Well, it may not be a downside but you have to admit that Cooper is a small car. You should not purchase it if you need space.
Comparing Mini Cooper pros and cons, some people may lose interest after calculating the huge expenses. But, the fans love it no matter what. Also, tons of people will prefer thrill on the road to additional costs.