IonBoost Battery – An Important Part Of Ford's Future
Last updated
Jul 29, 2021
0 comments
4,093,000 units in 2021. 28.6% of CAGR. Estimated to reach 34,750,000 units by 2030. These impressive numbers show the importance and growth potential of the electric vehicle (EV) market. Now that the environment is a top concern of car manufacturers and consumers, the transition from internal combustion engine (ICE) vehicles to electric vehicles are inevitable. Ford has shown its determination when it announced plans to invest $30 billion in its EV project and the IonBoost battery.
Future Plan: Ford+
During the 2021 Capital Markets Day Even on May 26, Ford announced its Ford+ plan. The goal is to turn 40% of its global vehicle sales into EV. To achieve this goal, Ford created a joint venture BlueOvalSK with SK Innovation of Korea and will spend up to US$30 billion by 2025 on this plan.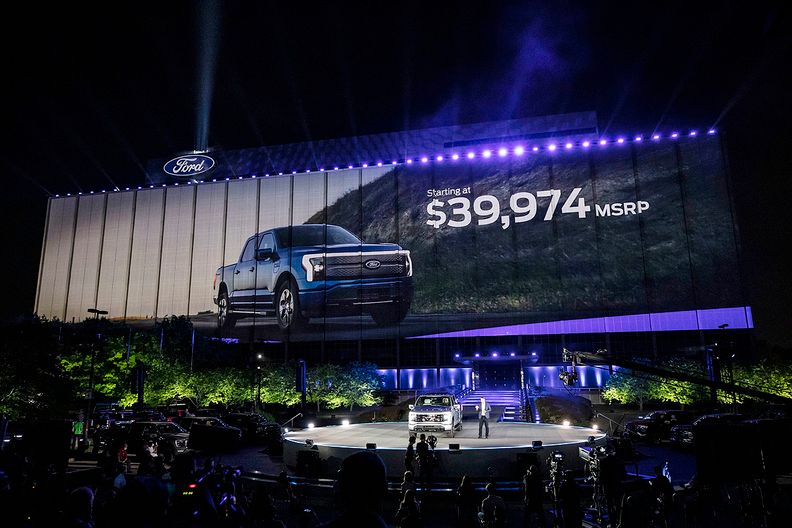 Ford does not rush to focus on developing electric vehicles but takes steps that are said to be firmer and more proactive when investing in researching the most important component of electric vehicles, which is the battery to own its own technology. The energy source that Ford is targeting is solid-state battery development and IonBoost.
Ford will market three new electric vehicles to accelerate the plan: the F-150 Lightning pickup truck, the Mustang Mach-E crossover SUV, and the E-Transit cargo and passenger van. The automaker promises to emphasize "customer-centric" services and deliver cutting-edge globally connected car technology across its vehicle lines.
SEE MORE:
IonBoost Battery
The most important part of an electric vehicle is its battery. How far, how fast, or strong you can go depends on the quality of the battery. So car manufacturers are all trying to develop their own batteries and EV platforms.
The new series of lithium-ion batteries that Ford introduced called IonBoost. They will come in two variants – IonBoost lithium-ion batteries for passenger vehicles and IonBoost Pro lithium iron phosphate for commercial vehicles. "The cell chemistry, coupled with Ford's proprietary battery control algorithm featuring high accuracy sensing technology, delivers higher efficiency and range for customers," said Hau Thai-Tang, Ford's chief product platform and operations officer.
Ford is going to build a battery R&D center in Michigan called Ford's Ion Park Facility. They will have 150 experts in battery to research and find ways to increase battery range and lower costs. "Our ultimate goal is to deliver a holistic ecosystem including services that should allow us to achieve higher profitability over time with BEVs than we do today with ICE vehicles," Hau Thai-Tang said in the event.
In the future, there will be a new solid battery that is said to be long-range and low-cost that Ford is developing with Solid Power. 
Over-The-Air Update
With the motto of being customer-centric and always ready to serve, the company also introduced Blue Oval Intelligence – a modern and cloud-based platform for infotainment and connected services across all Ford and Lincoln products platforms. Ford expects more than 1 million vehicles on the road to be equipped with the technology, and will also receive over-the-air software updates. It also aims to equip 33 million cars with the latest Blue Oval Intelligence feature by 2028.
Mach-E and F-150 Lightning are examples of Blue Oval Intelligence. There's a large vertical 15.5-inch touchscreen that supports Apple CarPlay and a host of Google apps. It also has a built-in Alexa voice assistant. A smartphone app also enables remote operations via Blue Oval Intelligence.