5 of the Best Celebrity Cars That We Wish We Had
Last updated
Jun 14, 2021
0 comments
It's hard to keep up with the best celebrity cars. There are so many in circulation and new models being released every year, it's difficult to tell which ones are the most sought-after by celebrities themselves. The good news is that we've done all of the work for you! Below you'll find a list of five cars of the stars that will make any car enthusiast go green with envy.
5 Best Celebrity Cars We Wish We Could Have
Take a look at 5 famous people cars that you and I both wish we could afford! They are super expensive and some of them are limited edition models.
Bentley Continental GT
If there was ever a car that looks like money, Bentley would be at the top of the list. This is a sleek, luxurious car that's perfect for cruising around town. It has all sorts of luxurious features including seats trimmed in natural hides, wood veneer dashboard panels, and chrome accents throughout for an eye-catching look overall. It might not be the best choice if you're looking to do any off-road driving but it will definitely serve its purpose well on the highway or city roads!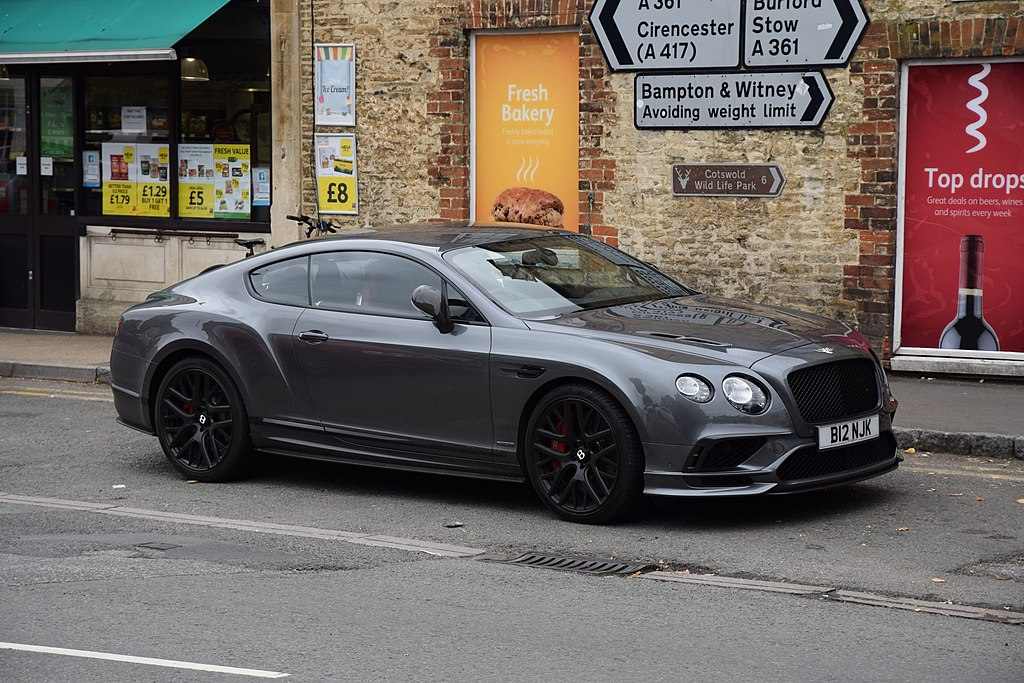 The car has such a classic appeal to it that you'll want to take a few good photos in front of the Bentley Continental GT just for posterity's sake.
Who Has It: Paris Hilton, Jennifer Lopez, Robert Downey Jr.
Tesla Model S
This is the perfect car for a celebrity who wants to be environmentally friendly! So, it makes sense that Leo DiCaprio has one sitting in his driveway. This electric vehicle gets about 402 miles of range (the Model S Long Range Plus version) and it can go from 0-60 in less than 3 seconds.
The interior of the Model S is very futuristic, which might not appeal to everyone but then again celebrities always follow their own tastes when it comes to style and fashion.
Who Has It: Leo DiCaprio, Cameron Diaz, Will Smith
Rolls-Royce Phantom
For the best of British luxury, Rolls-Royce has created a car that looks and feels like an experience. The Phantom is one of the most expensive cars on this list but it's well worth every penny. This is one of the most common cars celebrities drive.
With a Phantom, you will get a mix between classiness and modern technology with all the features to make your ride enjoyable. Rolls-Royce cars are handmade, which means no two models are exactly the same.
Who Has It: Kim Kardashian, Missy Elliot, Lady Gaga
Mercedes-Benz G55
The G55 AMG is a chunky AWD but A-listers seem to love it! It's tailor-made for serious off-road adventures. This model comes with outstanding performance and a beast of an engine that can pump out serious power. The interior is spacious enough to take friends along on your next adventure.
Who Has It: Kevin Hart, Arnold Schwarzenegger, Kylie Jenner
SEE MORE
Ferrari Enzo
Ferrari is another common brand for top celebrities cars. Only 400 models of this car have been manufactured so far. The car that's been hand-crafted and designed to perfection. It has a V-12 engine that can crank up 650 horsepower.
Who Has It: Eric Clapton, Nick Mason, Axl Rose
Conclusion
These are just a few models of the best celebrity cars. They are expensive and have various luxury features. Do you fancy having one of them? Let us know in the comment box about your dream car.