Best AMG Mercedes That Will Simply Blow Your Mind
If something that we can tantamount with the V8 engines, it would be AMG, for sure. The reason why these powerful cars are worth considering is their performance and value. Be it the features, sounds, or the quality of drive you get; everything is near to perfect in these cars. There are best AMG Mercedes that you must have heard about, and they all are worth your attention. And, here is the list of the best ones that will simply blow your mind away.
Without much ado, let's delve deeper into the list of the best AMG Mercedes that are here to impress you like anything.
Best AMG Mercedes To Know About Now
There are dozens of best AMG Mercedes to know about right now, and for you, we have prepared a list of a few here.
1. 2016 AMG GT R
Every part of this beauty is designed to perform, and like to the best. They have focused on covering R with the bright metallic paint. The car is about poise and control that together makes this car as one of the best among the list. What most of them are liking about this model is the featuring of advanced technology including a 9-stage traction control system and even rear wheel steering. This is even backed up by a 4.0- liter twin-turbocharged engine; there would be no wrong in saying that this car has more muscle. One of the first and best AMG Mercedes to spend your money on is right here.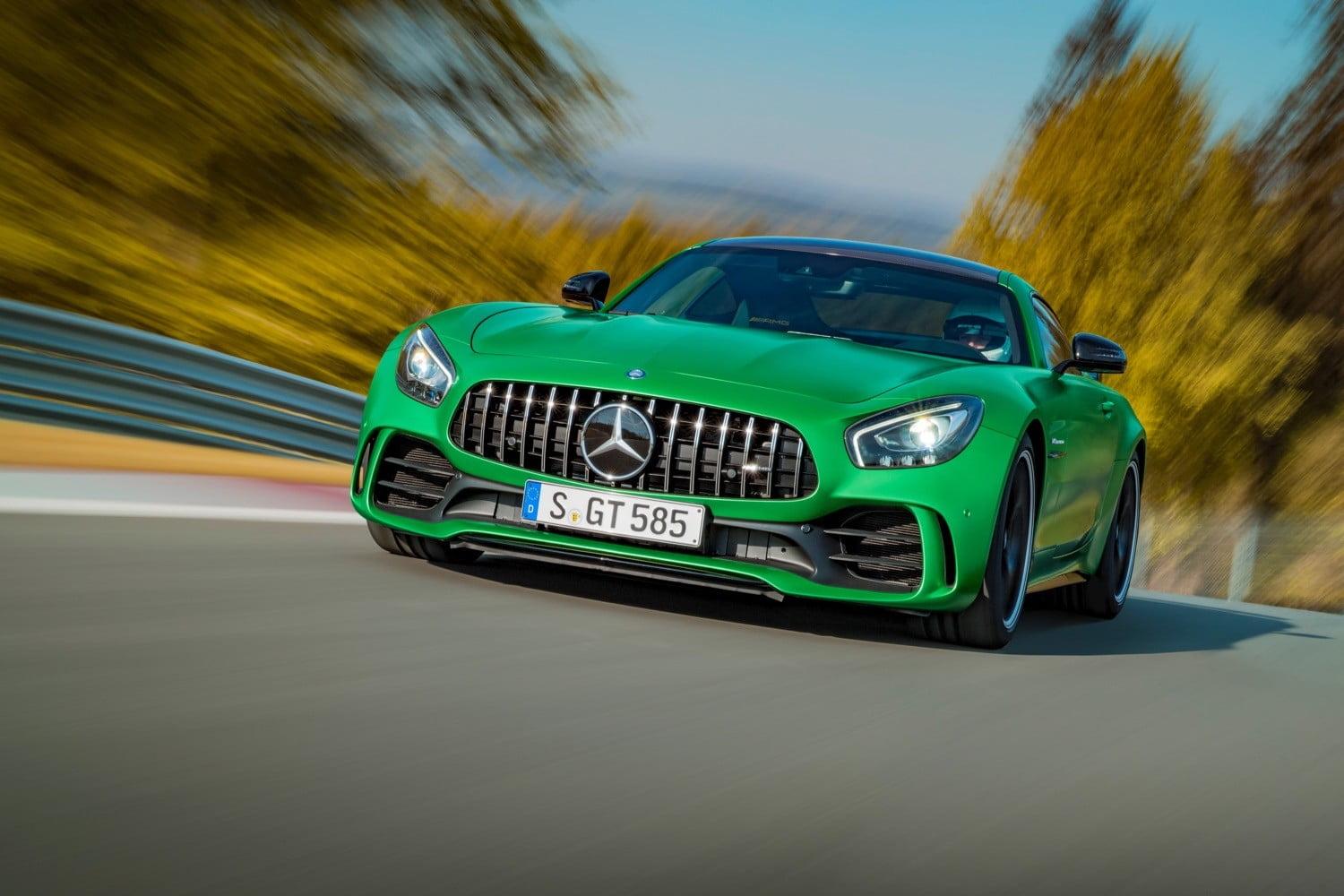 SEE MORE:
2. 2010 SLS AMG
The gullwing doors are what we all will love about this car. Did you know that this was the first car that was entirely built by AMG? Well, yes it was! The powerful engine can develop approximately 622 hp, which simply means your car will run smooth and fast on the roads. What set this discovery of AMG apart from all others is its iconic looks and the value that it gives to its customers. It is one of the best amg cars to set your eyes on. You will not regret your decision of investing in this car, as this vehicle has everything that would ever want.
3. 2003 E55 AMG
It debuted back in 2002, and since then it is ruling the market. The car is power-packed by a supercharged 5.4 liter V8 that gives your car enough strength to produce 469 hp in no time.
What makes this vehicle even more special is the 5-speed automatic gearbox, which can handle all the torque. Perhaps, no other model of Mercedes can do that. So hats off to this model of AMG Mercedes that can accelerate your car and give you the type of speed you want on the roads. Don't forget to read a car review when buying a new car, as this would help you in reaching the best one, for sure.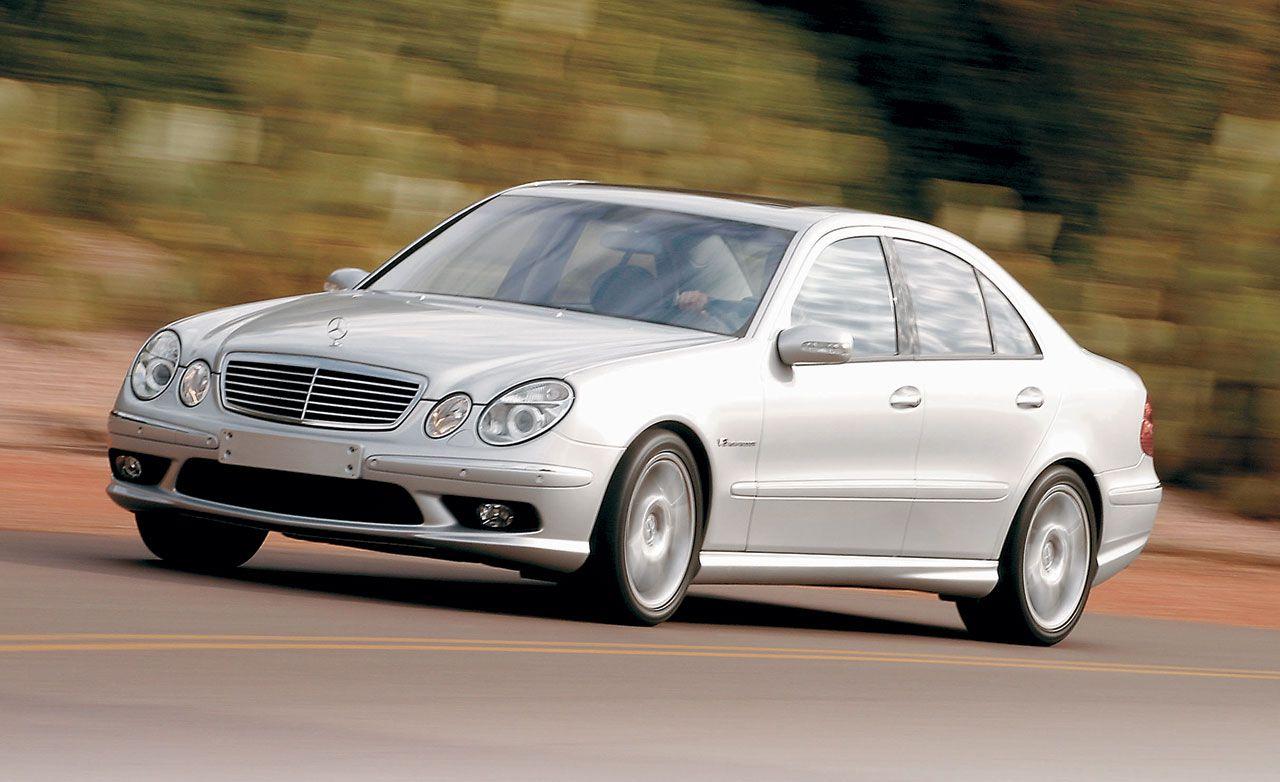 4. 1988 300CE 6.0 AMG – The Hammer
Out of all the AMG models, this one can go from zero to 60 mph in less than 5 seconds. Can we just place in the list of those superfast supercars? Well, we can! The speed is here to justify it all. The vehicle amazingly equips with the best things like AMG exhaust, wide body kit, and even the much-famed ducktail spoiler. If you own it or thinking of investing in this powerful thing, it would definitely be a great deal. After all, you will get luxury, poise, and speed that can beat any other sports car, for sure.
5. The Red Pig- 1971 AMG 300 SEL 6.8
Another on the list is The Red Pig. One of the most reliable AMG Mercedes that can leave you with utmost comfort and luxury, as soon as you step into this superb creation from the Mercedes. The vehicle has a 6.3-liter V8 engine that will result in the 420 hp to make your drives faster and smoother. The best thing about this car is that they have tried to minimize the overall weight of the car. For this, they have replaced the doors with the aluminum ones to make the car weigh lighter than all other cars. So, when you have this car, you are not just having one of the luxurious treats from Mercedes, but also the combination of speed, luxury, and class that can make all your rides smooth and fast.
The Crux
Well, we would just say that these were the best AMG Mercedes that you could place your bets on. There would be no feeling of regret once you have done that. So, think no more, reach out for this guide, if you are really thinking to buy any of those best AMG Mercedes this time.