2017 Volvo S90 Review
Last updated
Feb 07, 2018
0 comments
Many discussion have been going on about the Volvo S90, at the moment. So, Car From Japan has decided to review this lavish model. This Volvo S90 review could show you how it differs from other cars in the same price range. Before writing this review, we verified the information with auto experts to make sure only the authentic information are included in this 2017 Volvo S90 review. So, stay tuned and read on.
Volvo S90 Review
The ongoing debate about the Volvo S90 can be an answer to its German counterpart, BMW. Soon after the Ford and Volvo alliance broke up in 2010, the Swedish carmaker's new owner, Geely, invested heavily in it. The Chinese owner give special effort to make Volvo's entrance in the world of luxury cars more visible.
The Volvo engineers kept no stone unturned to make the technology no less superior than its upcoming high-end cars to be released in 2018. It has four cylinders power, making it more flexible. The engine firewall and front-axle line has seen gradual changes over the year. However, the space between these two segments is still immovable. Apart from this, you are free to prune the overhangs and wheelbase, as you like. So, Volvo S90, as a hybrid car, has many things to offer.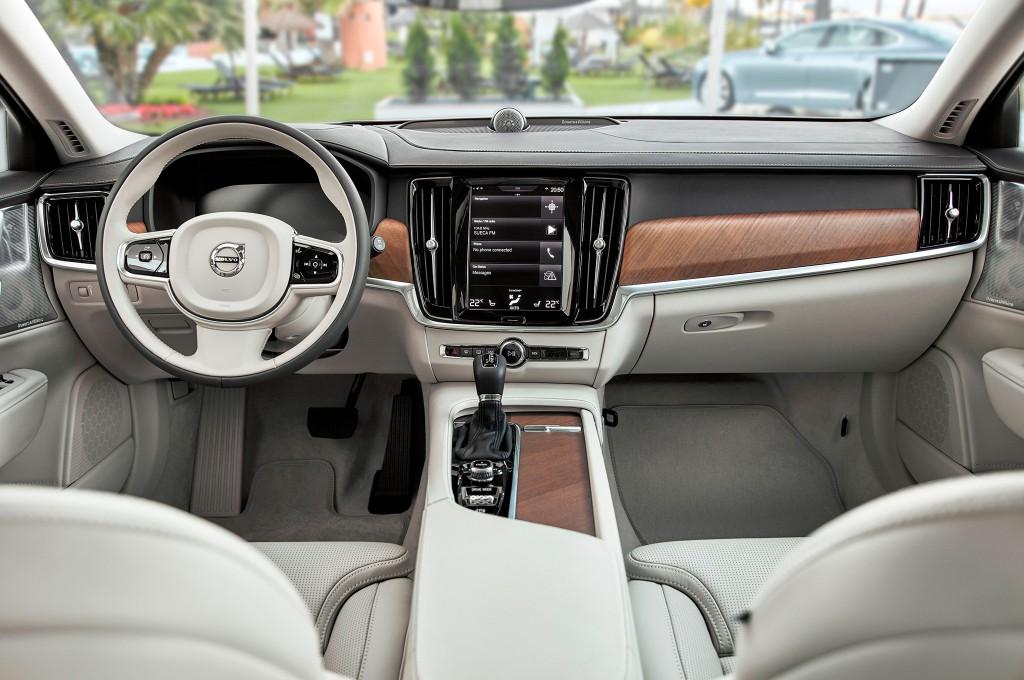 2017 Volvo S90 Specs
The 115.8 inches wheelbase offers a unique SPA platform. However, this car is 2 inches shorter than the XC90. Volvo did a commendable job by reducing the rear and front suspension weight to 440 lbs. In both cars and SUVs it is indeed a tough job to keep the weight at bay, especially when a flexible architecture is the primary goal.
The Volvo S90 is a solid car – that means – it can run through ice or snow without disturbing your driving experience. The 8-speed automatic transmission is more than what you are asking for in a luxury car. So, on road, you can feel the performance as you speed up.
The most interesting part of the Volvo S90 is its elegant and clean design. It is a luxurious ride without any flamboyance characteristic. However, it is not a boring car at all. You may call it a lean car, perhaps.
2017 Volvo S90 Price
If you have made up your mind to buy this luxury car, be ready to spend an amount no lesser than $47,000. However, the pricing may go up to $57,000 based on different momentum and inscription. This is considered as reasonable price, comparing to other famous brands of Mid-size Luxury Cars: Audi A6 (Price: $47,125 – $60,425), Cadillac CTS (Price: $46,555 – $70,950), Jaguar XF (Price: $52,895 – $66,695), Lexus GS (Price: $46,590 – $64,055).