Turn Signal Problems and Ways to Fix Them
Figuring out what is causing turn signal problems can be a daunting task, especially when it's a modern car with a hoard of electrical connections. You actually need time and some insight to decipher what the problem is. There could be problems in different parts of the signals like bulbs, flasher units, wires, connectors, fuses, etc. Nevertheless, it is not always necessary to head to a mechanic at the very first instance. These are not among the problems you shouldn't fix yourself. Here are some of the most common problems of turn signal in cars of all kinds, and ways to fix the same.
3 Turn Signal Problems and How to Fix Them
Issues with the turn signals are not restricted to the three we are discussing here. However these three are most commonly faced by car owners. In fact, you can find these issues in vehicles of all sizes – hatchbacks, sedans, trucks, SUVs, minibuses, and more. So, let's discuss these one by one, and see how you can resolve them.
Either Turn Signals isn't Working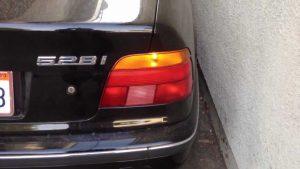 It is one of the most common turn signal problems in vehicles and the fix for it is simple. Check the bulb – through the engine bay if front; through the boot if it's rear. You can also do it by removing the lens. Make sure that the two filaments of the bulb are connecting and the glass is not dark already. In either case, simply replace the bulb. Also make sure that the socket is in fine condition, in case there is corrosion, you will need to replace it.
    SEE MORE:
My Hazard Lights Don't Work But the Turn Signals Do
Odds are that the hazard lights are in the same circuit as the turn signal lights. So, the case could be one of these:
A faulty hazard light flasher

If the flasher is fine, it could be the fuse

A bad connection at the turn signal switch

A loose connection in the circuit that connects the turn signal switch and the flasher

An electrical open circuit/short circuit in external lights wiring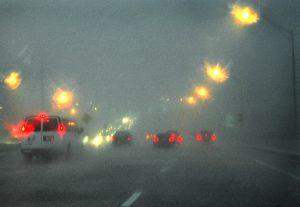 If the reasons are either of the first two, you will need to change the flasher or the fuse. In the rest of the cases, you just need to set the connection right.
Turn Signal Lights Don't Work
There can also be a situation when neither of your signal lights is working. In most cases it is a blown fuse or a defunct flasher. In other cases, it could also be a faulty signal switch. You can fix these can easily using your car's repair manual.
Apart from these, there could also be other problems like damaged bulbs or corroded bulb sockets. If you can, check the ground connection of the bulb. If you can't, make sure you get it checked from a mechanic. Besides, it could also be an open or short circuit which is easy to fix yourself.
Here is a simple and easy to follow walk-through video of diagnosing a turn-signal "flasher" problem
If you have been regular with the service schedule and follow the maintenance tips for your car, these turn signal problems shouldn't be recurrent.