The Tire Rim Repair Factsheets
Last updated
May 21, 2018
0 comments
Tire rim repair might be necessary if you damage the rims in an accident such as hitting a pothole or bumping into other vehicles. It's important to keep your wheels in good condition if you want to have a long-term service from your car. But, damaged rims pose a threat to the wheels as well as a safety risk. Check the necessary information that you need to know about such repairs.
What are the Warning Signs for Tire Rim Repair?
The warning signs for rim issues are pretty obvious. You can hardly miss them if you're careful. You may feel a continuous vibration through the steering wheel or hear a pounding sound while driving.
The rims can still have problems in case your car does not show any of these symptoms, but you see a change in the gas mileage or the car's handling behaves strangely. It may be the sign of a worn tire or a bent, dented, broken, or cracked rim.

You can avoid the risks that may arise from these problems by doing regular maintenance of wheels and rims and have them repaired when needed.
How to Do Tire and Rim Repair?
A rim can be damaged in several ways. Let's have a look:
 Join our FREE CAR GIVEAWAY Campaign here
Bent Wheel
A bent wheel can be repaired by straightening out. The mechanics in the auto repair shop heat the metal to soften it up and then use a hydraulic press to level the center and flatten the rim's lip if it has any bend.
Alloy Rim Repair
It is one of the quickest rim and tire repair jobs. Any damage or crack in the alloy rim can wear tire faster and reduce gas mileage. Repairing the damaged rim is much cheaper than buying a new wheel.
Wheel Refinishing
You'll need to refinish the wheels when they gather excessive rust and corrosion. Go to a car service shop, and they will remove all the existing coatings from the wheels' surface and apply a new one.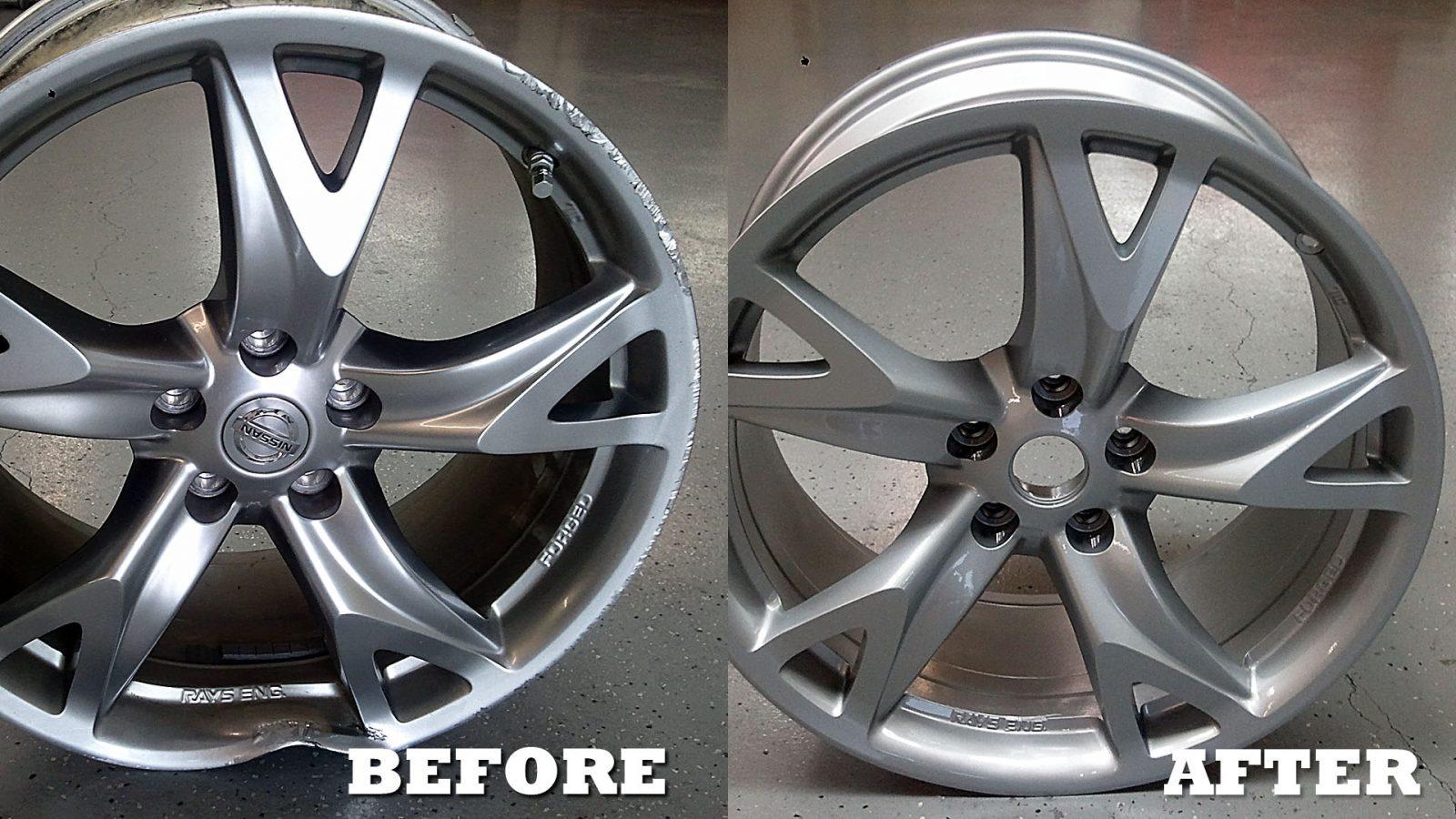 Tire Rim Repair Cost
The costs of tire trim repair work are not much if you don't need to replace the tires or wheels. Straightening a bent rim is a simple job that takes around $75 only while repairing a damaged alloy wheel may cost $125. However, if the repair job needs welding and refinishing, the cost may rise somewhere between $200 and $480 per wheel.
Expect to spend a little more if the tire rim repair needs removal of the tire and replacing the rims. In that case, you may need to pay an amount between $200 and $500 depending on your car's make and model. Besides, a reputable auto servicing center is likely to charge more than a small roadside shop for their service.