Why Rotary Engine Is Perfect For Hydrogen Fuel?
The rotary engine has the power to produce rotary motion through the revolving parts that allow this process to happen. This rotary engine is blamed for not collaborating perfectly with the gasoline engine. Experts say that rotary engine has too many drawbacks, but when one switches to the hydrogen fuel, this drawback turns into a great combination that almost any driver would highly appreciate. The perfect instance for this would be Mazda, who did manufacture a limited production of RX-8, which came out to be the absolute amazing instance of this combination of rotary engine and hydrogen gas.
Common Issues Faced With A Rotary Engine
It seems all other vehicle-manufacturing companies have discarded the rotary engine. The reasons are obvious! The main issue is with the burning oil and gas mileage. For those, who are residing in the colder regions would probably have to suffer when they are relying on a rotary engine. Even the spare parts are expensive, which makes it tough for everyone to own this. On top of that, you will have to take it to a special rotary mechanic, which sometimes become difficult to find in particular regions.
Another major issue that one can face with rotary engine is that it floods fuel when started cold. That's the reason you should be warming it up to make it normally work when you drive. It is mandatory to read the maintenance tips to run it better.
In short, rotaries have some downs, which, we believe; most of the car manufacturers follow the most. Hardly, anyone is going out to watch its advantages and utilize it appropriately except for Mazda.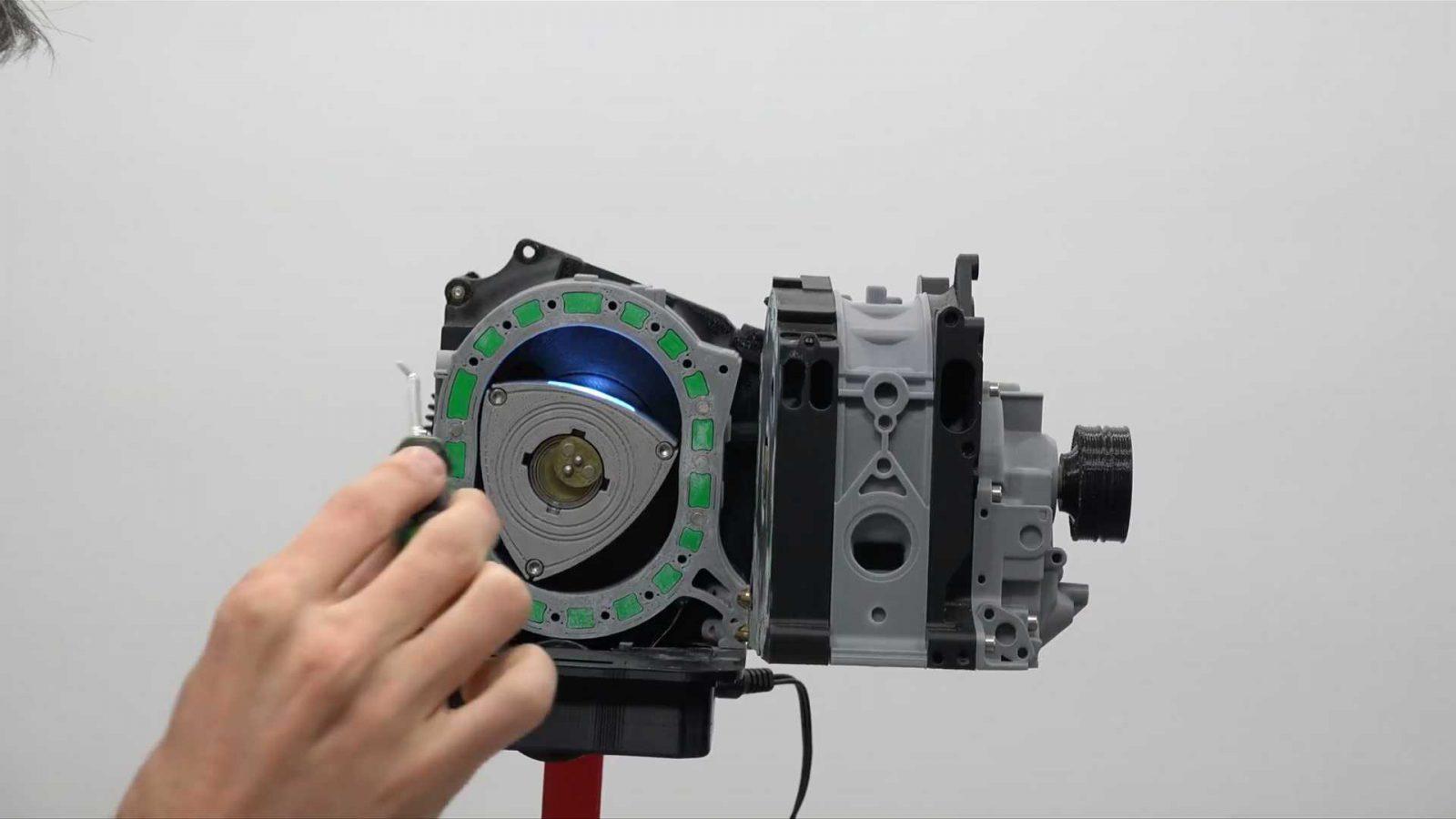 SEE MORE:
Mazda's Case
Mazda's Approach On Using Hydrogen Gas With Rotary Engine
Keeping in mind all of the disadvantages that one face while using a rotary engine, it seems that most of the vehicle manufacturers have lost interest in the Wankel engine. Now comes in Mazda, which chose to utilize some of the advantages of this vehicle. They played smartly and hence became one of the kings of vehicle manufacturers who have to utilize rotary engine along with hydrogen gas to make a perfect combination that works incredibly awesome.
This company has never stopped using it, they have just purified and optimized the engine. The combination can be witnessed in the RX-8 Sports cars, in which they have taken this engine to the next level of power and performance. And it is just because they have replaced the fuel with the hydrogen. Mazda believes that utilizing both the advantages and disadvantages of the rotary engine; they have created Mazda RX8 rotary engine that has an ideal configuration that has the power to handle the hydrogen fuel aptly.
How Have They Utilized Hydrogen And Rotary Engine Together?
Exhaust chambers, an intake chamber, and combustion- there are three different chambers in Mazda. No premature combustion can be expected when hydrogen is inserted in the engine. Moreover, the longer cycle of this engine simply implies that hydrogen produces more and complete combustion. This, in short, is a better use of the energy that is available on the planet.
When compared to the fuel usage in the engine, it is found out that the hydrogen engine is much more efficient and effective. And vehicle manufacturers who were completely abandoned this rotary engine might have a reason to regret after seeing what Mazda does.
Mazda engineers have even more to share with the world. They say hydrogen can travel at the speed of 265 cm per second. This is again way more than that gasoline provides.
There are several reasons why hydrogen is a better choice for the rotary engine. Mazda RX8 engine that utilizes hydrogen has become a superior choice of many. And why not when this has such great advantages to enjoy.
What Else Mazda Did?
The density of the hydrogen is stumpy when we compare it to the gasoline. This calls for two tanks for storing the hydrogen. Now speaking of RX-8 Sportscars, which have a perfect combination of rotary engine and hydrogen. It has two storage tanks installed. One can look for these tanks somewhere in the trunk space. After you have filled these tanks fully, there is no need to hydrogen it again before 100 km.
Now, hydrogen fuel station being rarely available, one can simply flip the switch that is mounted on the dashboard of the vehicle. This will convert your vehicle into gasoline, which means there is no worry when you have this awesome vehicle made by Mazda.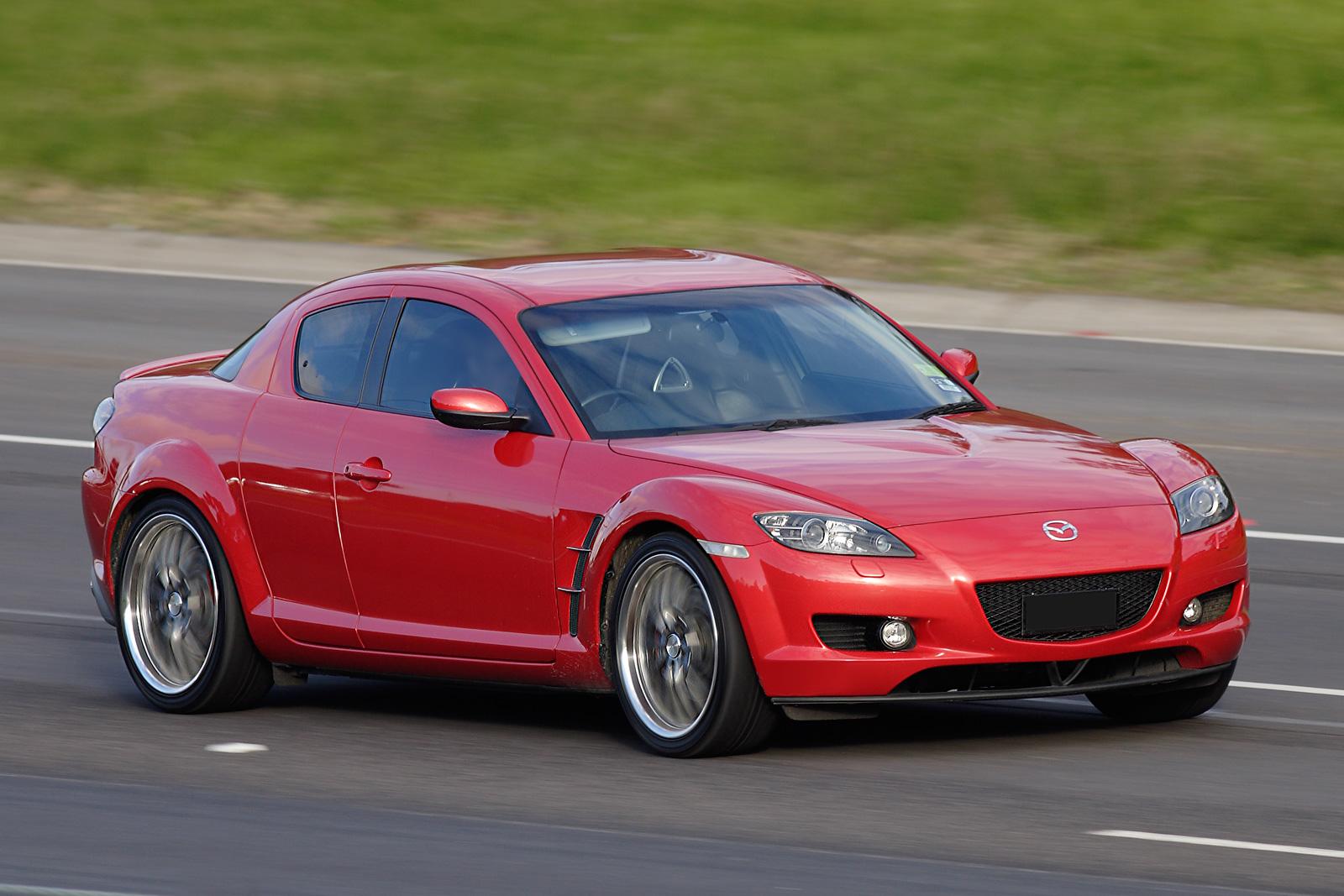 >> Find a suitable Japan cheap used car for yourself? Click here <<
The Crux
The crux would say that no matter how many top vehicles manufacturing companies have abandoned rotary engine; Mazda is always there to utilize it and turn into something better and bigger. It is purely their creative mind, technology, and zeal to convert disadvantage into an advantage. This has led them to produce this awesome thing for the world.