How To Make Flames Come Out Of Your Exhaust
Last updated
Dec 23, 2020
0 comments
 Anyone here is a Fast and Furious fan? If yes, for sure you are really impressed because the flames come out of your exhaust. That flames firing looks very very cool which makes everyone wish to have one like that in their car. So how to make flames come out of your exhaust? And Is it possible to make it by yourself? Find your answer in this article and the answer about flamethrower exhausts will make you satisfied. 
Firstly, check out why exhausts shoot flames before going to get know how to make a car shoot flames.
Why Does A Car Spit Fire From The Exhausts?
So to know how to make flames come out of your exhaust, you have to understand the working principle of it, why this wonderful phenomenon occurs. As you wonder, here is the working principle. The internal combustion engines burn a combination of oxygen and gasoline which come from the different sources. The throttle then will control the amount of oxygen that gets allowed into the engine's cylinders and the engine responds by releasing the right amount of gasoline for proper combustion. 
When the engine is operating at full capacity, very large quantities of gasoline are dumped into the cylinders at partial throttle and this is the fuel for excellent exhaust flames. But if you suddenly take your foot off the gas quickly as possible, it will shut off the supply of oxygen while the fuel system is slower to react. Because the fuel in the cylinder does not have enough oxygen for the full burn, the fuel passes into the hot exhaust system and ignites. Therefore, the exhausts will spit fire.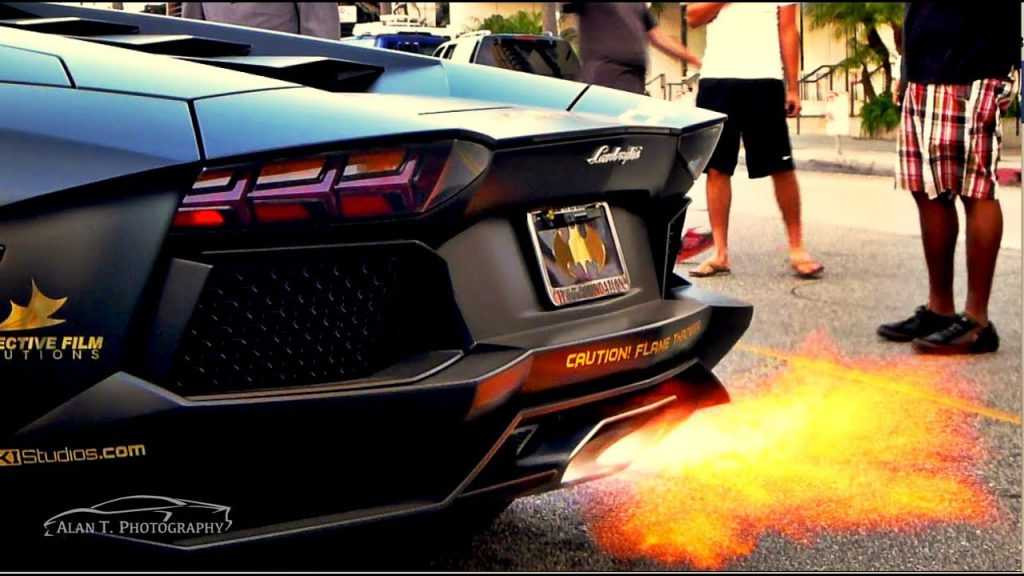 You now understand the working principle of the exhaust on why the flames are shot out. Next, let us introduce to you how to make your car spit fire.
How To Make Flames Come Out Of Your Exhaust?
There are some methods that definitely help you on how to shoot flames from exhaust. Read carefully before you decide to do it at home. 
1. Use An Older Car
The first reason why we recommend you to use the old car is that you can cause an older car to backfire without much effort. As the development of the technology, you can see that the modern cars nowadays are using a system which helps to prevent the flames. The old cars, vice versa, are more easily made to make it spit fire, especially the car from the 1980s. Is it dangerous? Yes, it is. If you do not make sure everything is working normally, the accident may happen. So before going to do it, check again if there is any leak or drips since they can lead the fire on your car. The second reason behind using an old car is if there is any bad thing that happens to it, your wallets will not be hurt so much.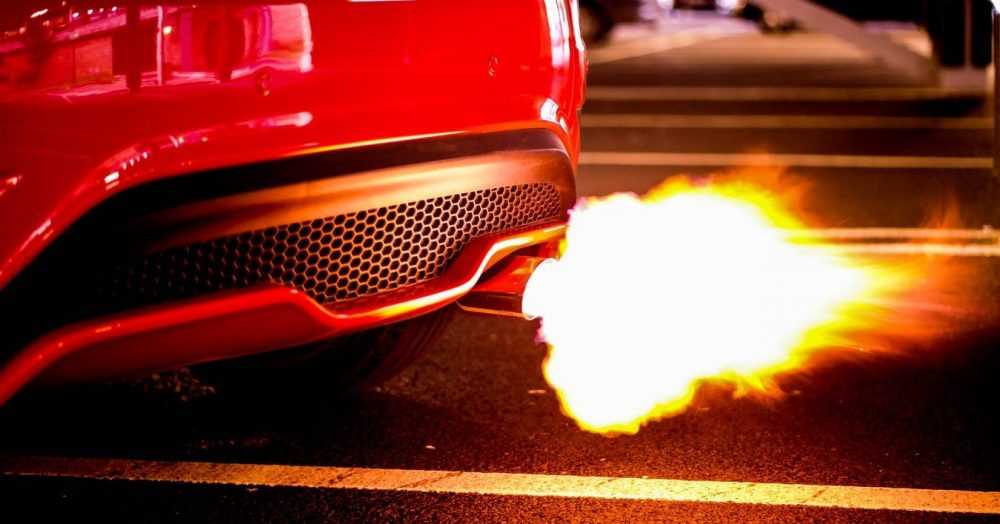 SEE MORE:
Firstly, turn your engine one and give it some gas "blood". Then you can turn it off but do not take your foot off the pendal, maintain light pressure instead. Hold like that for a few seconds and start the car again. Once the engine is running, floor the accelerator. This should cause flames to shoot out of your exhaust. 
2. Place A Spark Plug In The Exhaust
The second method on how to make flames come out of your exhaust is placing a spark plug in exhaust. This method is simple also. What you need to do is connect a spark plug about five inches from the end of the exhaust, run the wiring to the driver, and set up a switch to ignite the spark. On the other side, connect the wire from the switch to the positive terminal of your car battery. In many people's opinion, this method is really easy to do and has a lot of fun. But it could be dangerous at the same time, so try to not over do it if you do not want to ruin your car and your life. 
3. Use Kits To Throw Flames
In the top 3 of easiest methods on how to make flames come out of your exhaust. It is the first. But since you have to buy kits to make the flames come out, we put it in the 3rd position. The kits actually are not that much expensive which everyone can make an effort to buy in case they really want the flames to come from the exhausts. Also, since this way requires the least amount of work, it might be the safest. However, if you prefer a DIY project, you can try a cheaper method, and do it yourself. 
Go to the car accessories shop, asking for the kits and the instructions, you will know what to do with it. In general, the first step is Drill your exhaust tip end and fix the spark plug,  then follow the instruction manual and wire the flamethrower kits. After two hours, you  will finish the kits installation. 
4. Antilag
Anti Lag system is a relatively common way to reduce turbo lag. It works by burning fuel after the engine, but still, before it gets to the turbo. This anti lag system will keep the turbo in action even when there are not enough exhaust gasses. However, a notable side effect is that it can create impressive flames. It's all about the fourth method on how to make flames come out of your exhaust.
5. Mess With The Air/Fuel Ratio
The next method on how to make flames come out of your exhaust we would like to introduce to you is messing with the fuel/air ratio. This method is only for someone who wants to make big flames from their exhausts. What you are going to do in this method is to make the car injectors supply more fuel than it needs for full combustion. By doing this, the flames will strongly come out from the exhaust but it also wrecks your fuel economy and can cause your engine to run hot. If you keep running catalytic converters they may become clogged up which will rob power and essentially choke everything upstream of them. So you should highly pay attention to doing this otherwise, you will ruin your car for sure. 
6. ECU Programming
The last method we are going to introduce to you is using ECU programming. But this requires a lot of knowledge and equipment. You have to remap the programming of your engine control unit (ECU). The idea behind this reprogramming is to make your car keep the fuel going with a closed throttle. It means that fuel will go through the engine and out into the exhaust as unburnt fuel. The heat of the exhaust can light the fuel resulting in flames. recommend you to bring your car to a professional who will help to do ECU remap for you. 
Is It Safe To Spit Fire ?
So, is it safe if you try to make the flames come out from the exhaust? Of course it will not that safe to do it for long. If you keep spitting the fire from the car, the engine, turbo and anything else inside the car can be extremely damaged. Therefore do it only when you are sure about what you are going to do, if not, don't do it. The over flames coming out from the exhaust will fire your car and damage to your health. A specialist can consult to you before you apply these methods to your car. Therefore, do not hesitate to ask the professionals one in the trustful garage, they will give you a good advice.
Wrap Up
We have just introduced to you 6 methods on how to make flames come out of your exhaust. You can choose the one easy for you to follow if you are really seriously about making flames. But if you do not understand your car well, bring it to a specialist, they will help you to do it. Do not forget to read other maintenance tips on our blog and comment your opinion below. We will answer you soon!