How Safe Is Goof Off On Car Paint?
Last updated
Jan 13, 2021
0 comments
Goof Off is a remover that acts as an adhesive remover on the car's paint. It is a petroleum-based chemical that cuts through stains and other sticky spots on the car's surface. Goof Off on car paint is popular as a residue remover that helps car owner in keeping their cars clean and shiny. But, the common question that bothers many is whether Goof Off is safe or not?
The following section will answer your all queries regarding Goof Off usage and safety.
Goof Off On Car Paint-Is It Safe or Not?
Nobody likes their car dirty and stain ridden so they generally prefer using Goof Off that promises to steer clear the car's surface. But is it really safe to use it? Read on to find out.
1. How Goof Off Is Not Damaging Your Car Paint
People who have had cars with stickers, paint residues or other stains in the past have tried Goof Off for cleaning their car paints. The right procedure to use Goof Off underlines the fact that it should be put on a damp wet cloth or on a cotton ball. Another fact that needs to be taken into consideration is that it should be gently applied to the car's surface. This ensures that the car's unwanted stain gets removed without leaving any dull looks behind.
Once the chemical is applied to the car's surface, it should be left like that for a few minutes before gently clearing it off. This is the best way to use Goof Off and unless you do that, Goof Off can also ruin your car's paint.
The advantages that Goof Off on car paint offer, include clearing of tough spots and stains, elimination of high costs incurred by garages and faster cleaning. The types of spots that can be cleared with the help of Goof Off include sticker marks, glue, tar, adhesives, dried latex paint or even tree saps.
SEE MORE:
2. How Goof Off May Not Prove To Be Beneficial
There are a number of Goof Off applicants who have not been satisfied with how this remover has ruined their car's paint. Post the usage of Goof Off; people have witnessed marks on their cars that, in turn, has worsened the situation rather than improving it. Even when clay bar was used on the marks before applying Goof Off and the spots were waxed post applying the Goof Off, dull marks were left behind on the car's surface. This, in turn, has led to not recommending Goof Off for applying on any plastic or paints.
The disadvantages as posed by several users of Goof Off include stripping off of car paint, damage to the fine finish of the paint, dull outlooks, lessening of car paint's shine and the existence of drip marks on the car's color coating.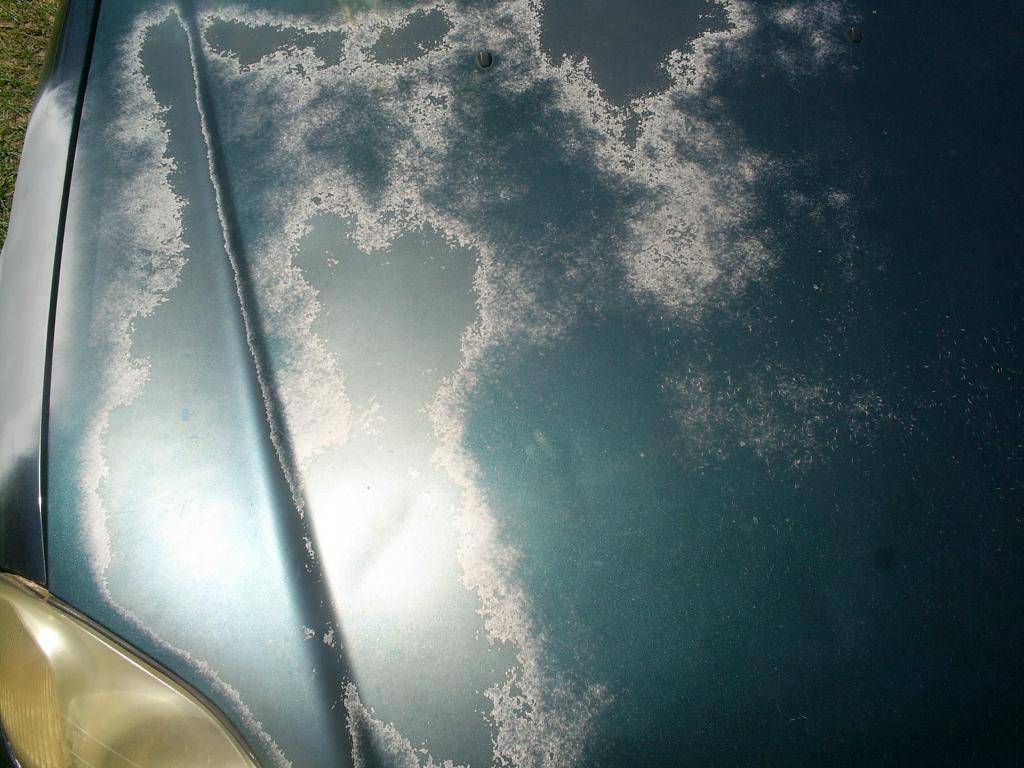 You can go through maintenance tips to look for various ways you can mend your car looks.
Conclusion
Applying Goof Off on car paint can be beneficial or not is completely in your hands. Looking at the two perspectives of this chemical, it can be said that if you apply Goof Off with proper care and instructions that come along, you may get your car paints cleaned without any side effects.