10 Best Trailer Tires Reviewed And Rated In 2023
Last updated
May 09, 2023
0 comments
While moving around on travel trailers, there are a lot of things that you need to keep in mind if you want to stay safe. Considering the fact that blowout tires often lead to severe traffic accidents, it's necessary to secure the best travel trailer tires before you embark. Once you acquire the ideal tires, you should be able to have peace of mind as you navigate the road. That being said, it's a bit difficult to identify the best trailer tires among other products, especially if you are new to travel trailers.   
Comparison Chart of Best Trailer Tires
Best Trailer Tires: 10 Popular Models
So you don't know much about tires for travel trailers in general and could use a couple of suggestions? In that case, you have come to the right place. Down below, you would be introduced to the characteristics of the finest examples available for purchase these kinds of days. Take a close look at the following travel trailer tires and see if one of them matches your personal preference.
Specifications:
Load Rating: C

Max Pressure: 50 PSI

Weight Range: 1.760 Pounds
Why This Is The Best
Affordable, durable and available in abundance, Eco-Trail ST205/75D14 is widely recognized as one of the best travel trailer tires people may get nowadays. Being compatible with an array of trailers from Continental, Nitro, Teske and many others, the Eco-Trail tire is a great choice in multiple setups. Although the tire fails to excel in specific aspects, it's still robust enough to take care of standard operations.
Featuring a conventional layout, the tire from Eco-Trail fit the majority of trailer wheels. Thanks to its straightforward design, the tire could be manipulated without much difficulty by everyone. You only need a couple of basic tool from your toolbox to swap in and out Eco-Trail ST205/75D14. Depend on your personal taste, it's possible to purchase standalone tires as well as wheels that mount the tire.
About post-purchase support, Eco-Trail backs its tires with a 2-year warranty which is quite unimpressive for trailer tires but nonetheless a decent benefit. Considering the price of Eco-Trail ST205/75D14, a lot of users appreciate its value on the road as the primary tire and a spare. In fact, you would have a very hard time searching for another product that manages to outperforms the Eco-Trail tire in its price range.
Pros:
Reasonable cost

Suit various settings

Versatile and flexible
Cons:
The delivery service is mediocre

Inconsistent performance between products
Specifications:
Load Rating: E

Max Pressure: 80 PSI

Weight Range: 2.830 Pounds
Why It's An Editor's Choice
Designed to offer the highest safety standards, Trailer King ST 225/75R15 is the tire to have if you wish to stay out of harm way. The innovative construction of the Trailer King tire let it dissipate heat effectively and efficiently which reduce the overall wearing rate of the tread pattern. As a result, the tire is considered to be among the best travel trailer tires in term of lifespan.
Capable of handling a lot of weight, the tire from Trailer King could meet the demand of most towing demands. Moreover, the tire matches a broad range of trailers these kinds of days so you should have an easy time putting it to good use. Because of its forgiving installation and high load, multiple Trailer King tires reviews hold the ST 225/75R15 in high regard. The center groves of the tire provide a nice level of consistency that many desire.
Since Trailer King makes the tire to work in all weather conditions, it's a superb option for people that travel from time to time. That means you don't have to spend times and efforts to switch the trailer tires as the season change. Additionally, the tire possesses excellent traction which allows it to conquer various terrains without troubles. The handling of the tire is admirable too so it's a good purchase overall.
Pros:
Sublime weight tolerance

Commendable stability

Outstanding lifetime
Cons:
Barely acceptable quality control

There are some complaints about separation  
     READ MORE:
Specifications:
Load Rating: C

Max Pressure: 55 PSI

Weight Range: 1.820 Pounds
Why It's An Editor's Choice
Cargo Max is a pretty well-known name in the tire business thanks to its high-quality products and ST205/75R15 is a prime example. Manufactured as a 4 season model for travel trailers, the Cargo Max tire performs admirably in wet, dry and snow conditions. Because of that, the tire is often thought of as amidst the best trailer tires to buy on the market nowadays if you want to prepare for an extensive trip.
Featuring ribbed tread pattern, the tire from Cargo Max equally divides the pressure across its surface which guarantee an even spread of wear during maneuvers. Consequently, you no longer have to be anxious about irregular wear formations on the surface of the tire and their associated effect on your driving. The fairly strong compound of tire resists punctures, cracks, chips and similar damages so it possesses a long average lifespan.
Regarding stability, Cargo Max ST205/75R15 incorporates tough center rib in order to maintain road contact and stabilize driving pressure. That should increase the tire responsiveness to the control of the towing vehicle and lead to much-enhanced handling characteristics. The internal structure of the tire receives reinforcement to keep it from deforming under pressure and the result is a rather high level of safety.
Pros:
Excellent shipping

Stable and durable  

Good value for the price
Cons:
There are reports about air leakage

Some products have dimension flaws    
Specifications:
Load Rating: D

Max Pressure: 65 PSI

Weight Range: 2.150 Pounds
Why We Love It
So you want a no-nonsense tire that holds together? If that is so, you are going to love Carlisle ST205/75R15 and its straightforwardness. Being a highly adaptable unit, the tire from Carlisle works competently in short travels as well as multi-day trips. As it employs traditional composition, the tire could be mounted on virtually every common trailer. From big toy haulers to sophisticate travel trailers, the tire would get the job done.  
Using top tier heat resistant rubber for the tread compound, the Carlisle tire is capable of staying intact for a long time on the road. Considering the fact that heat is the primary cause of tire disintegration, the use of such rubber substantially lengthen the potential lifespan of ST205/75R15. Several Carlisle trailer tire reviews have the opinion that Carlisle ST205/75R15 is one of the best travel trailer tires in the regard of lifespan.  
In order to spread out the wear evenly, Carlisle ST205/75R15 utilize interconnected tread block that eliminates odd wear patterns. Therefore, you should have peace of mind moving your travel trailer from place to place. Although the price of the tire is a wee bit higher than its competitors, the field performance justifies the investment. In use, the tire generates negligible noise so you don't have to ensure annoying pitch as with other tires.  
Pros:
Great weight load

Fairly long tread life

Outstanding heat resistance
Cons:
A rather pricey tag

Sidewall bubbles might develop
Specifications:
Load Rating: D

Max Pressure: 65 PSI

Weight Range: 1.820 Pounds
Why We Love It
A high-performance trailer tire that comes at a cheap price, Freestar ST205/75R15 is viewed by many as among the best travel trailer tires in term of cost-effectiveness. The solid attributes of the Freestar tire let it please owners of trailers that desire quality but have tight budgets. Through the features of the tire seem so-so, they nonetheless prove more than enough to tackle tough towing conditions.
Boasting premium grade rubber compound, the tire from Freestar is able to handle frequent trip down the highway without issues. The well-refined tread of the tire grips the surface tightly which indicate sliding is less than a problem here. Moreover, while operating in wet weathers, the deep grooves expel water as it moves and keeps everything under your control. Hence, the ability to navigate primitive roads of the tire is considered to be unmatched.
Since Freestar ST205/75R15 is a direct model, the installation procedure may be done in a blink of an eye. Once the tire finally shows the signs of potential failures then it takes a few moments for you to get the replacement mounted in place. At first, things might appear a bit hard if you know nothing about tire but after you get the hang of everything, you should have no trouble manipulating the tire.
Pros:
Highly affordable

Well built and rugged

Top level road traction
Cons:
Bulging sidewalls are noted

Poor post-purchase support  
Specifications:
Load Rating: E

Max Pressure: 80 PSI

Weight Range: 2.830 Pounds
Why We Love It:
Boasting first-rate nylon overlay that covers the entire tread, Winda ST225/75R15 is superior to usual products which just have nylon on the shoulder. As a result, it's obvious that the tire from Winda outperforms most of its competitors in term of safety. Because of its strengthened construction, the tire is capable of taking a multitude of abuse on the road without disintegrating. The presence of the "Scuff Guard" ring further boost the tire resistant against punctures, abrasion,…   
Due to its relatively high weight tolerance, the Winda tire is one of the best trailer tires for heavy loads. That being said, it's of utmost importance that you refrain from using the tire in unsuitable setups as that might lead to dangerous accidents.  As its name suggests, ST225/75R15 is rated for special trailers which means you must never it for other vehicles. The best travel trailer tires give their peak performance while being mounted on travel trailers.
The tire tends to be delivered in a standalone configuration so it's highly likely that you have to purchase the wheel separately before mounting. On the bright side, Winda ST225/75R15 is compatible with the majority of wheels for trailers these kinds of days. The extensive network of Winda retailers makes sure that securing replacement is a simple task. The manufacturer also backs all of its trailer tires with a 1-year limited factory warranty.  
Pros:
Reasonable price

The tread pattern is strong

Hold up well under pressure
Cons:
Misprinted ply on some units  

Certain customers complain about busted sidewalls
Specifications:
Load Rating: C

Max Pressure: 50 PSI

Weight Range: 1.820 Pounds
Why We Love It
Like the idea behind Eco-Trail ST205/75D14 but want something that supports more weight? In that case, Eco-Trail ST205/75D15 is definitely the ideal tire for your trailer.  Similar to its cousin, the Eco-Trail trailer tire possesses a load rating of C and a maximum pressure of 50 psi but its weight range is considerably higher at 1.820 pounds. Consequently, the tire is able to tackle more stressful towing operations without experiencing any troubles.
As with other tires for trailers from Eco-Trail, ST205/75D15 work quite well on a lot of setups: boat trailer, utility trailer, cargo trailer,… So as long the trailer you are using is a common model, the tire is going to fit right in. Installation should only take a while and furthermore, you could perform every step in your own using solely basic tools. Once you are done, the tire would stay secured until you decide to remove it.
In regard to post-purchase support, ST205/75D14 offer you a 2-year warranty, the same deal as many other Eco-Trail tires for travel trailers. On paper, the tire is going to last for 5 years assuming proper use and maintenance. But if the quality control slip and you get your hand on a bad batch, the warranty shall prove handy. The customer service is fairly responsive to user queries so you have nothing to worry.    
Pros:
Robust tread

Attractive price tag

Undemanding installation
Cons:
Occasional failures

Inconsistent wear rate
Specifications:
Load Rating: E

Max Pressure: 90 PSI

Weight Range: 1.660Pounds
Why We Love It:
Specifically engineered from its inception to handle challenging loads, Eco-Trail ST205/65-10 is a solid choice for the cumbersome trailers. As the tire come from Eco-Trail, it features a highly conformable design that works flawlessly on a large number of trailers on the market. Thanks to that, the installation of the tire require just a bit of time and effort from start to finish.
Often hailed by experts and experienced RVers as among the best travel trailer tires for high loads, the Eco-Trail tire performs resiliently under pressure. The well-thought layout of the tire ensures that the risk of a blowout is minimal providing that you don't go overboard while towing. Base on your taste, you could opt to get separated tires but if necessary, there are a lot of places that sell tire-mounted wheels.  
Packing aggressive tread pattern all around, Eco-Trail ST205/65-10 is capable of digging straight into the grounds which eliminates slipping.  The result is an extremely stable driving experience for the trailer and the towing vehicle. Each ST205/65-10 comes along a 2-year warranty from Eco-Trail, a nice benefit for people that simply hate to see their trailer tires fail early.  
Pros:
Superb delivery service

High-quality tread pattern

Commendable customer service
Cons:
Flat spots are noted

Several products blow unexpectedly
Specifications:
Load Rating: E

Max Pressure: 90 PSI

Weight Range: 2.830 Pounds
Why We Love It
Incorporating advanced manufacturing techniques, Carlisle ST225/75R15 stand out from other market options in term of strength, lifespan and alike. Though the tire from Carlisle is slightly more expensive compared to regular trailer products, its value on the field makes up for the high cost. Additionally, the tire is able to accept a wide range of trailers these kinds of days so it's a great investment in many settings.
The presence of heat-resistant polymers allows the Carlisle tire to take care of heat effectively and efficiently in use. Beside heat caused by friction, the tire experiences virtually no trouble enduring heat that comes from the sun as well. Furthermore, the tire receives high-strength steel belts in order to combat the steady grind so its lifespan is outstanding. In the case you travel on trailer frequently, ST225/75R15 would be an ideal companion.  
Despise the annoying pitch that repeatedly distracts your attention as you move on the road? Well, you don't have to be occupied about that because Carlisle ST225/75R15 employs a unique structure that generates a negligible amount of noise. From now on, you could finally have peace of mind while driving around if you elect to outfit your trailer using the tire from Carlisle.
Pros:
Quiet operation

Thorough packaging

Durable and well built
Cons:
The acquisition cost is high

Customers sometimes receive old stocks
Specifications:
Load Rating: E

Max Pressure: 90 PSI

Weight Range: 2.830 Pounds
Why We Love It:
Once questions like "Who makes the best trailer tire?", "What is the best trailer tire brand?" and so on come up, there are numerous answers.  Nonetheless, Maxxis is always one of the names mentioned in the list as it introduces products such as ST185/80R13. The unit from Maxxis possesses every feature that you could think of for a trailer and its cheap price is appreciated by budget-minded shoppers.
Utilizing premium class read compound, the Maxxis tire is able to clamp down rolling resistance which results in extended tread lifespan and high fuel economy. Besides that, the incorporation of crisscrossing steel belts improves the structural integrity of the tire so it's fairly stable. Designed by Maxxis to be a multipurpose model, the tire could take care of toy hauler, cargo trailer and more.     
As Maxxis ST185/80R13 integrates a potent shock absorption mechanism, it duly addresses the variable pressures in a consistent manner. Because of that, the tire offers a rather smooth driving experience and indulgent handling characteristics. In term of cost, the tire comes at a price that is manageable by most owners of trailers which mean it's a wise purchase.
Pros:
Save fuel expense

Nice tread pattern

Handle pressure well
Cons:
People often receive old batches   

Somewhat erratic customer service
Shopping For The Best Travel Trailer Tires: Tips And Tricks
Generally speaking, different people face different issues which is why there are conflicting ideas regarding the best RV trailer tires. Hence, it's unwise to make the purchase without taking your own situation into account. Here are a couple of hints that would help you determine the best travel trailer tires for the incoming trips.
1. Carefully Assess The Load Rating
To put it plainly, the load rating of a tire decide how much weight it could handle on average so if you pick tires that have suitable ratings, you shall minimize the risk of blowouts. For most of the time, you should be able to find the load rating of a tire on its sidewall. The trailer tire ratings tend to be alphabet letters (B, C, D, E and F). Tires for travel trailers that belong to "B" category have the lowest weight tolerance while those that go into the "F" category bear the highest.
2. Exam And Inspect The Size
Travel trailers often come along tire charts and it's vital that you refer to the number on the charts to get the optimal tires. Similar to the load rating, manufacturers put the dimension of the tires on the sidewall. Needless to say, you have to ensure that the size of the tires meets the specification on the tire chart. You are going to compromise your safety on the road if you use tires that prove either too big or too small for your trailer. Additionally, having compatible travel trailer tires facilitates the mounting process.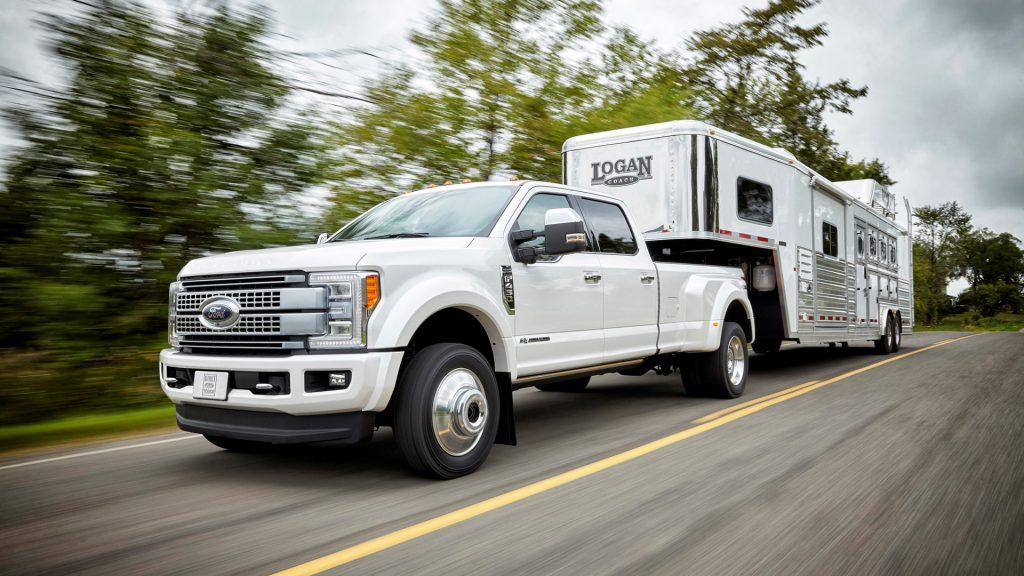 3. Be Realistic About Your Travels
In most of the case, you may make a cost-effective purchase if you grasp what the tires need to go through in the future. If you like to journey around the year then a set of radial trailer tires would be your best bet. On the other hand, if you simply take occasional short distance trips then it's recommended that you grab a set of bias trailer tires. Of course, it's up to you to decide the tires to get but it's uneconomical to invest in products that fail to conform to aspects of your travels.    
4. Consider Traction Of The Tires
Through the traction of a tire, it's possible to determine its ability to grip the surface underneath in operation. Because slippery tires bound to swing back and forth incessantly on the road, it's advised that you make traction one of your shopping priorities. As you check potential products on the market, takes times to thoroughly analyze the read pattern to see if it's able to deal with less than ideal road conditions. Since your well being is at stake, you have to pay attention to every detail.  
5. Always Prioritize Long Lasting Options  
No one like to buy new tires after a short time so if you want to get the most out of your money, look out for products that could last. Usually, it's viable to estimate the potential lifespan of a tire by reading rv tire reviews and customer feedbacks. Certain design features also present insights into how long the tire might hold itself together. Furthermore, products come from reputable brands in the industry are more likely to stay intact compared to lesser-known manufacturers.
Trailer Tire Maintenance: The Ultimate Guide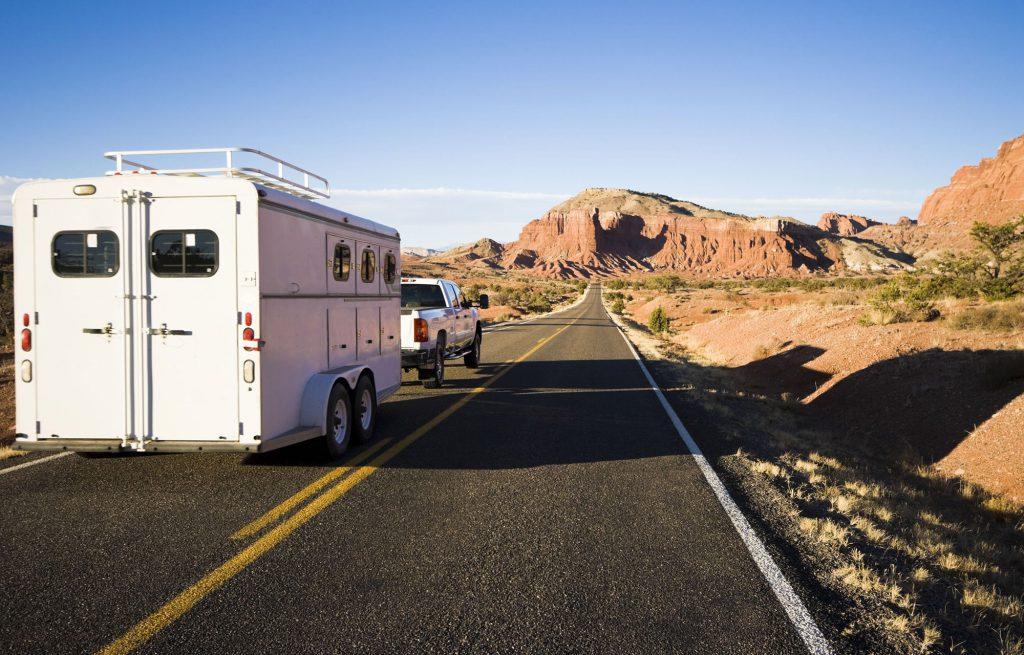 Nothing last forever and the best travel trailer tires shall fail eventually but through some procedures, you would have an easy time maximizing their lifespan.
Rotate All The Tires Periodically

: By rotating the tires every once in a while, you may even out the tread wear and optimize handling characteristics.    

Avoid Using Alcohol Distillates, Petroleum,…:

To clean the tires, only use mildly hot soap waters. Whatever you do, hold back from cleaning the tires using chemical solutions as that might considerably accelerate the wear rate.  

Keep The Tire Properly Inflated

: Under-inflation is one of the most common causes that lead to tire failure nowadays. Therefore, if you successfully keep your trailer tires inflated as the manufacturer suggest then they last for quite some time.  

Take The Weather Into Account

: In some regions, it's crucial for you to change tires base on the season. Using the wrong type of tires inevitably expose your trailer and yourself to dangerous accidents.     

Never Mix The Trailer Tires

: Under no circumstance should you attempt to mix the tires of your own travel trailers. Using a combination of different tires from different brands certainly leads to uneven tread wear as well as mechanical issues.