Best Car Parts Website Shops to Buy Online
Owning a car means huge responsibility and some mechanical skills if you don't want to have frequent visits to a mechanic's shop and spend plenty of money on its repairs and maintenance. One way to reduce the maintenance expenses is to buy the parts by yourself when something in the car breaks down. There are a few best car parts website stores from where you can purchase automobile parts at reasonable prices.
Best Car Parts Website Stores
Finding a good online store for buying auto parts will help with your DIY auto fixing projects. It will also give a clear idea of whether the mechanic quotes the correct price for the parts.
Here are some of the best online auto parts stores where you will find everything from brand new to used and discounted auto parts. All of these websites have a great selection of products, a reputation in the market, and good customer service. Even better, a quick search will produce tons of deals, so you can save a few bucks.
1# eBay Motors
eBay is one of the best and largest e-commerce websites for buying motor parts at wholesale prices. This online store is also great for finding used parts at reasonable prices. Aftermarket, auto body, or OEM parts… you name it. eBay Motors has everything and at dirt cheap rates. It can offer such competitive prices because some big-name auto parts retailers have their inventory on the site.
Another good thing about eBay Motors is that you will find almost any auto parts here—from air filters and fenders to transmissions and engines. The huge inventory could be overwhelming too, so always search by part number to find the correct parts. There are also options for searching by year, make, and model and you can filter the search by your location.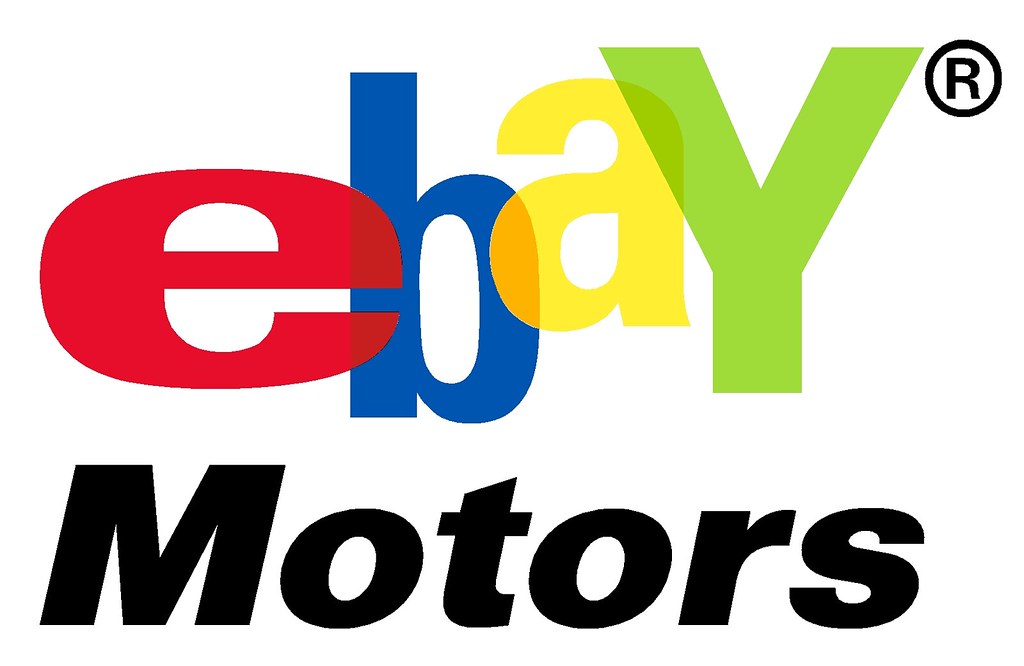 The sellers are responsive so you can ask them any questions regarding the products. Always check the seller's feedback before placing an order. There is a refund option so your money is safe if something goes wrong.
2# Amazon Automotive
You may not consider it the best car parts website, but Amazon is a giant e-commerce retailer that has a huge car parts inventory. Like eBay Motors, this one is another option to get automotive components at competitive prices. Don't forget to check the seller's ratings and customer reviews for placing an order. Get fast shipping, ideally within a day or two, by subscribing to Amazon Prime membership.
Amazon's Tire Shop is absolutely the best as you can ask for a mechanic to install the tire at your home through the Amazon Home Services. You can also have the tires installed at an in-store location.
SEE MORE
3# Auto Parts Warehouse or Car Parts
This website offers a vast inventory of automobile components for both foreign and domestic cars. So, whether you are driving a Japanese make or a loyal customer of a homegrown Chevy, you are likely to get the required part at a low price. Consider it the best online auto parts shop for vehicles from most automakers.
You can search for the parts according to the component's name and number or the vehicle's brand and model. There are solid shipping, warranty, and return policies in place. To ensure the best service for the customers, there is a Live Chat option, where you can get prompt responses to queries.
4# Parts Geek
Do you drive a luxury model such as a Porsche or BMW? Parts Geek is one of the best places to buy car parts for any German-make vehicles. However, there are parts for vehicles of other brands too that you can choose from its inventory of over 10 million auto parts. It also has a wide variety of how-to articles that explain the use of tools and installation of parts.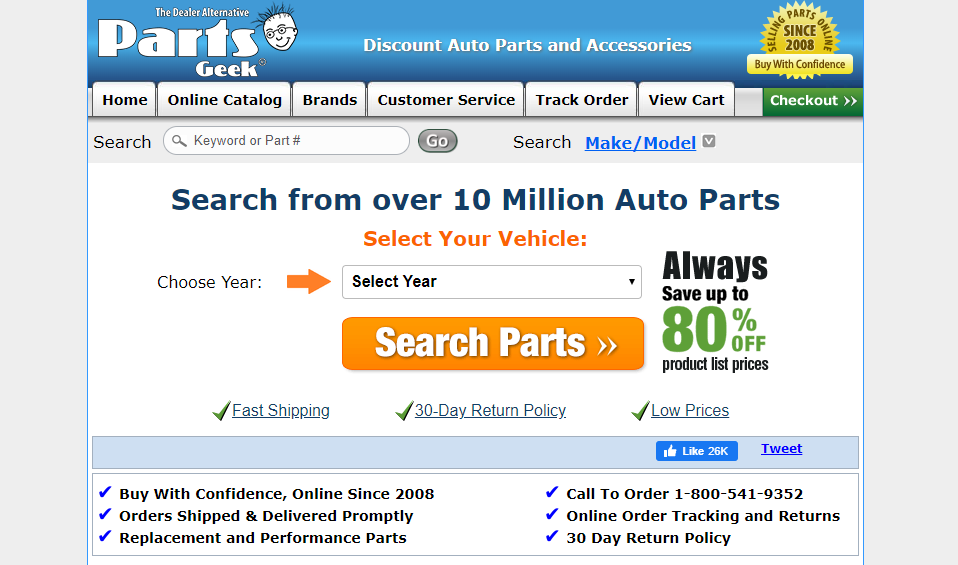 Customize your search by make and model to get the parts you are looking for. There are also quick links to featured car models, car part brands, and popular parts. Enjoy fast shipping and a 30-day return option when shopping from Parts Geek.
5# Car Part (for Junkyard search)
If you are in the mood of saving money and don't mind buying used car parts, this is the best car parts website. Consider it as a warehouse for used car components, including all those rare spare parts that are hard to find.
The website has the simplest interface where you can search through the inventory of most scrapyards in the United States. Filter your search according to make/model, type of parts, area, and a few other metrics.
If you get your desired parts, you will need to secure it by calling the junkyard. Car Part can give you a local handler to deal with matters if you cannot be present at the junkyard's location.