5 Easy Dent Removal Processes That You Can DIY
Last updated
May 21, 2018
0 comments
Accidents are an inevitable part of driving a vehicle. Even the most careful driver can have a bad day. However, minor blemishes can be a financial burden if you have to take the car to a body shop every time. There are many ways for easy dent removal at home that will save a huge amount of money.
Easy Dent Removal: 5 Ways for Do It Yourself Dent Repair
With basic knowledge about fixing and repairing minor auto problems and a few tools, you can apply these five ways for fixing a dent in a car:
Repair with a Plunger
This method will work for large, shallow pits on a flat surface such as the hood or door. Use a dent removing plunger for the best results. Moisten its suction surface with a bit of water and then press it onto the dent. Pull backward and repeat the process from various angles if the cavity is large.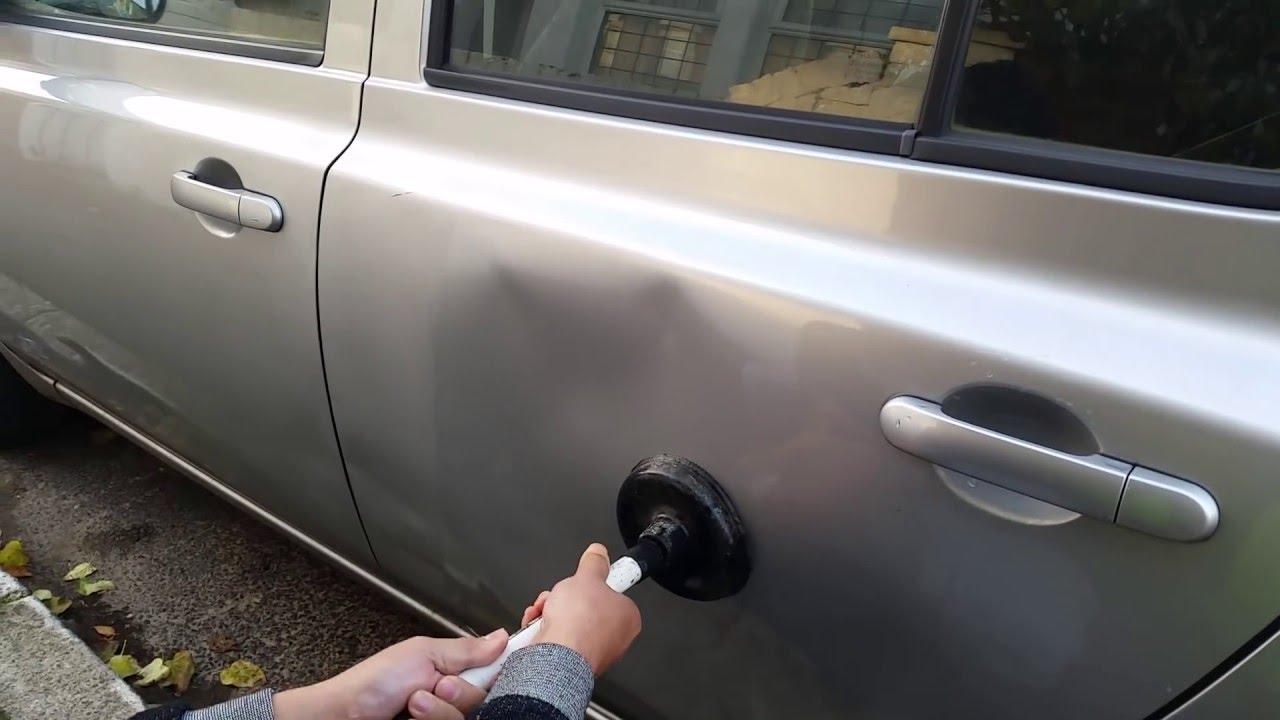 Use Dry Ice
It is an effective way if the dimple is only medium sized. Put a piece of dry ice with tongs on the area and don't keep it more than a minute. Remove it, and the cavity is likely to pop out and level with the surface. You may have to try several times. Don't forget to wear thick gloves and safety glasses because touching it with bare skin will cause injury similar to a burn.
Join our FREE CAR GIVEAWAY Campaign here
Repair the Dents from Behind
It is especially useful for smaller depressions that are otherwise difficult to fix with other methods. You have to give pressure to the back of the damaged area from the inside of the vehicle. Use your hands for larger dents, but the ones with smaller diameters may need a hammer. Wrap a thick cloth around the head of a wood mallet and strike the tapped spot with it.
Pull with Glue Dent Pullers
It is another way for easy dent removal. Choose a pulling tab that either matches or is larger than the size of the pit. Apply glue on the tab and place it quickly in the middle of the damaged area. Wait a while to let the glue to set. Now, affix a pulling tool to the tab and turn the knob until the dent pops out. You will need to wax the vehicle after applying this system because the glue is likely to create a small mess on the car's body.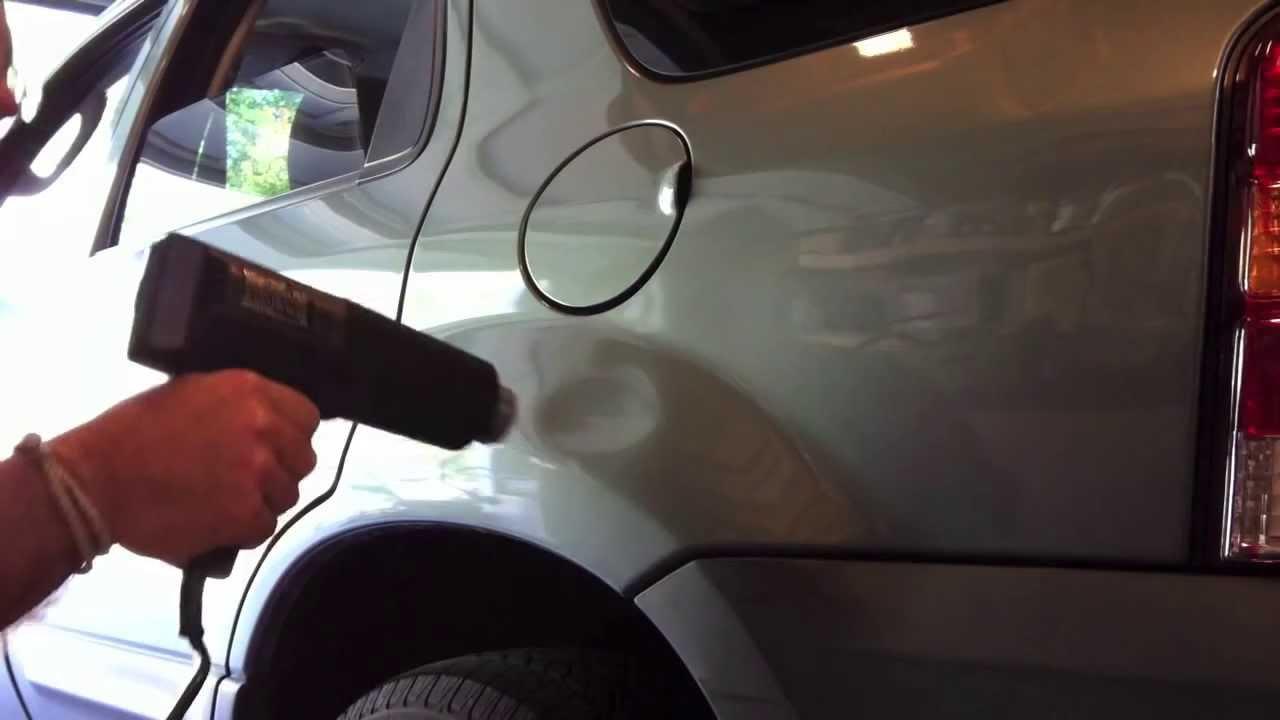 Pop Dents Back with a Hair Dryer
It will work if you want to fix a bulging spot. Use the dryer to apply heat on the raised area from five to seven inches away. Do it for two minutes and then check the flexibility of the metal. If it feels malleable, take a can of compressed air and spray on that area. Continue it until the bulge pops back into the original shape. Wipe the place with a soft piece of cloth. Using safety glasses and gloves is necessary during this process to ensure your safety.
All the tools and ingredients required for these easy dent removal processes will be available at your local retail stores. Any do it yourself dent repair requires caution and a bit of skill because it will cost huge money if you damage the paint in the process.