Rav4 Vs. Forester – Confronting Each Other
An assortment of factors plays an indispensable role while comparing RAV4 and Subaru. Each aspect distinguishes both cars depending on their speed, size, interior, and much more. If you are confused which one to choose between Rav4 Vs. Forester, you are not alone. These two efficient vehicles are capable of providing you the best driving experience. But, a few features can make a change in their overall capabilities.
So let's check out the features that put RAV4 and Subaru Forester poles apart.
Rav4 Vs. Forester- The Fundamental Difference
From external body to integration of various parts under the hood of a car, all play an essential role to separate the functionality of RAV4 & Subaru Forester. So let's explore every component together to understand the dissimilarities better.
1. Acceleration & Fuel Economy
When talking about Rav4 Vs. Forester, discussing acceleration & fuel economy is the first thing to do. Forester wins the tag for high acceleration as it has managed to have a turbocharged four-cylinder engine of 2.0 Ltrs capacity. The horsepower it attains is 250 along with 258 pound/feet torque.
          SEE MORE:
The RAV4 on the other hand hardly attains 176 horsepower. But, this adequate acceleration is enough to for the base engine of Toyota.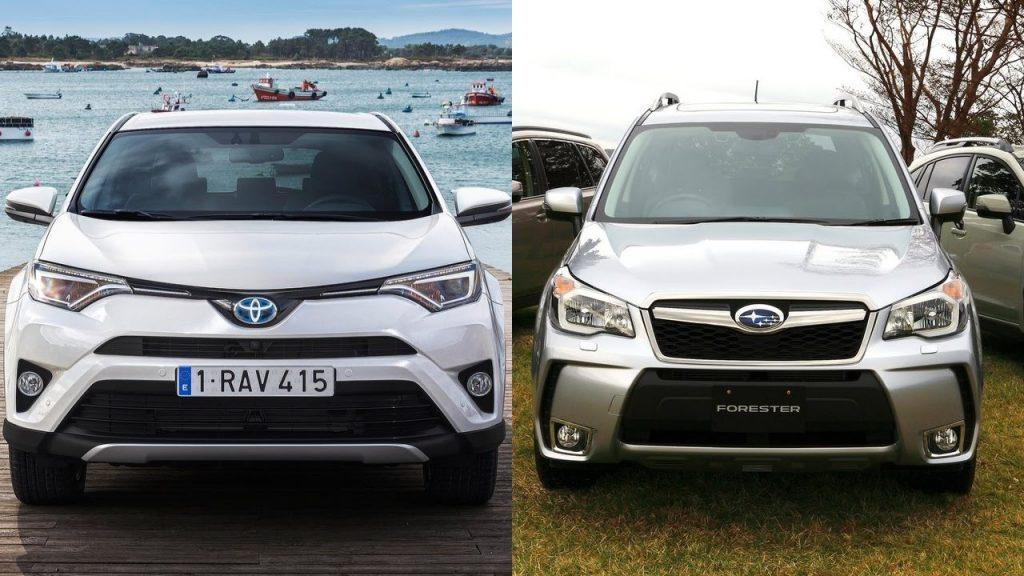 By offering such excellent acceleration, Forster provides better mileage- thirty-two mpg on the highway, and twenty-six mpg in the city. The base model comes with 28 and 22 mpg on highway and city respectively.
RAV4 provides twenty-three mpg in the city and twenty-nine on the highway.
2. Interior Features & Quality
The common features are almost one and the same. RAV4 has 6.1 touch-screens, Bluetooth, USB, and voice recognition system. Besides six speakers, make its sound system amazing. Besides, it offers additional features as well.
Forster offers panoramic moon proof feature with satellite & HD radio, smartphone integration, four speakers, and proximity key. Therefore, with limited facilities, Forster loses the battle of owning excellent interior facilities.
As both vehicles are well known for the most luxurious interior, the soft seat material of Forster is appraisable. The interior quality of RAV4 isn't as perfect as Forster.
>> Looking for a high-quality used car from Japan, click here <<
3. Space & Comfort
In this car comparison, one of the vital features to compare is the space and comfort. Forster is unbeatable and has cargo space. But, Toyota RAV4 acquired the 38.4 CF space. The rear seats are up and beat Forster by 4 CF. RAV4 has unbelievably expedient unloading and loading back seat facility.
Seat comfort has its role when comparing these two masterpieces. The leather upgrade of Forster is the reason to buy it right now. RAV4 has SofTex leather, which is not that much persuasive. Therefore, Forster is the one that will provide you maximum comfort.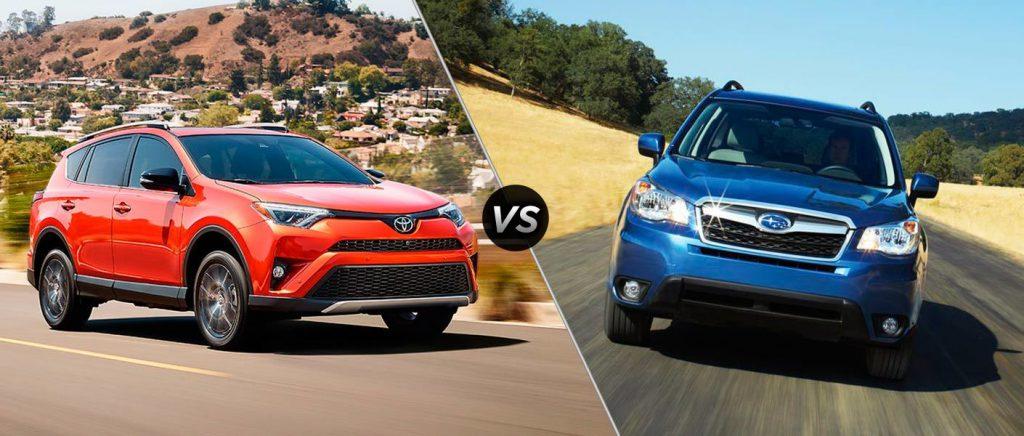 Check out the video below to see more details:
In Rav4 Vs. Forester battle, Forester is the winner with the unbeatable capability to enhance your driving experience. Now, that you have explored everything about Forster and RAV4, buy the suitable car now!