Used Toyota Esquire for sale
(

0

Result)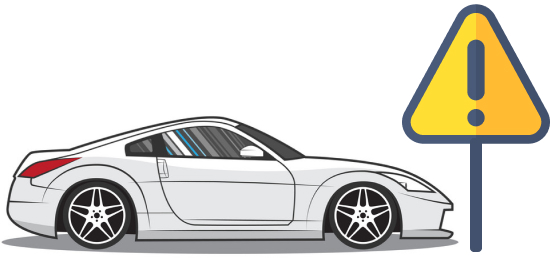 Try something like
Reduce the number of filter
You can check bellow cars
Reset Search
Buying Guide
The Toyota Esquire is the latest "luxury minivan" manufactured by Toyota. This van is designed based on the new Voxy and Noah. Owning a luxurious interior and being sold at a reasonable price, the Toyota Esquire has always been a favorite car of many businessmen.
If you are looking for this car, here is some useful information for you. Check it out!
Toyota Esquire Review: Exterior & Interior, Engine & Performance, Price and More
1. Exterior and Interior
The Toyota Esquire would definitely appeal to various kinds of consumers compared with the Voxy/Noah due to its design. It might be a suitable car for people who look for a Vellfire or Alphard but can't afford their prices. The front-end of the Van is an eye-catching big grille with the letter "T" as its motif. This is one 5-number minivan with the vitality like no other. Other exterior parts look very gorgeous and expensive.
Now let's move into the car. This luxurious minivan is available in 7-seat version. A choice of 8-seater is also offered as optional. Expensive artificial skin is used to cover all the seats. Other interior parts are made of finishing metal materials and wooden decorative elements. Every part of the Esquire is pretty high-quality and looks very shiny even if you buy a used Toyota Esquire. The interior space is very comfortable with a lot of legroom and headroom for passengers. Seat and space for disable passengers are also available.
The second and third seat rows can be folded or shifted to make room for luggage.
2. Dimensions
Dimensions of the car is described as below:
Height: 1825 mm
Length: 4695 mm
Width: 1695 mm
These dimensions offers a comfortable and spacious space for the van.
3. Engine and Performance
Its basic engine is similar to that of the Noah/Voxy. The car is fitted with 2.0-litre petrol engine mated with a CVT and customers can choose all-wheel drive or front-wheel drive. Another modification is fitted with a hybrid power plant, including a nickel-metal hydride batteries and a 1.8-liter gasoline engine electric motor. Hybrid version only come with a front-wheel drive paired with variator Super CVT-i.
Both gasoline and hybrid vehicles achieve a good fuel consumption when compared to other vehicles in the same segment. Average fuel consumption of the gasoline version is about 6.3L/100 km while the figure of the hybrid version is about 4.2L/100 km.
4. Toyota Esquire Price
Whether you want to buy a used Toyota Esquire in Kenya, Tanzania or other countries, you can choose to buy from a local showroom or Japanese dealers or used car platforms such as CarfromJapan.
While buying from a local showroom can help you save time, buying from Japanese dealers or used car platforms provide you many other benefits such as getting a lower price, high-quality car, … So based on what you want, you can choose a suitable way to get the van.
On used car market, the price of a used Toyota Esquire is now ranging from $14,000 to $37,000 (FOB price) depending on model year, mileage and other conditions of the car. Hence, you can base on this price range to find a right Esquire for you.