Used Toyota 86 for sale
(

0

Result)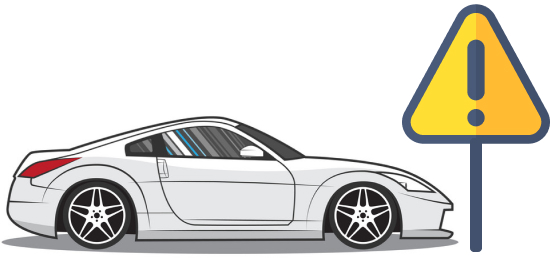 Try something like
Reduce the number of filter
You can check bellow cars
Reset Search
Buying Guide
The Toyota 86 is a compelling sports car with dynamic handling, user-friendly features at a very affordable price. For these reasons, the car has never fallen out of customers' choice since its first debut in 2011. So, in the Toyota 86 review below, we take a closer look at every aspect of the car in detail. If you are looking for a used Toyota 86 for sale, don't forget to check it out!
Toyota 86 For Sale - The Innovative Concept Of Toyota
1. Overview
The Toyota 86 is a 2+2 sports car designed and manufactured by Subaru and Toyota. Production of the Toyota 86 started in 2011 and still continues until present. The 2+2 fastback coupe has gained a great reputation for its good overall performance, dynamic handling and decent fuel economy.
The only main competitor of the Toyota 86 is the Mazda MX-5.
Strengths:
User-friendly features
Dynamic handling
Steering is sharp and precise
Interiors with high-quality materials
Weaknesses:
Little chassis tech
Skinny tyres
Overview

Manufacturer
Other names

Toyota GT86
Toyota FT86
Subaru BRZ
Scion FR-S (2012–2016)

Production

Body and chassis

Class
Layout

Front-engine, rear-wheel-drive

Body style

Powertrain

Engine
Transmission

6-speed A960E automatic
6-speed manual
2. Exterior And Interior Design
Learning about the exteriror and interior is also important before you pick a used Toyota 86 for sale. The car has a sleek look with smooth hood on the surface of the car. It also features a T-mesh vintage compliant with instrument panel, triangular rear-center fog lamp, classy front grille, door-switch base and apare wheel cover.
Step into the car, you can easily discover the interior is made of quality materials. The seats are wrapped by standard cloth and upholstery leather. The front seats are supportive but they lack a little comfort. The second row is pretty small and it is not suitable for adults. The cargo space is tiny too, but it can be larger if we fold the back seat down.
Standard features are simple and user-friendly. The car has a USB port, Bluetooth, voice recognition, an eight-speaker stereo, a 7-inch touch screen, HD Radio, and a rearview camera. Optional features include push-button start, proximity key entry, dual-zone automatic climate control, navigation, and a 4.2-inch digital driver information display.
3. Engine And Performance
The Toyota 86 has a very good overall performance. But there is still a long distance for the 86 to go to become the best car in its sector. Its engine supplies just acceptable power, but its handling makes up for that shortcoming. Fuel consumption is quite good for the class.
The car is fitted a 2.0L 4-CL engine, combined with either a standard 6-speed manual transmission or an optional 6-speed automatic transmission, making 205 HP and 200 HP respectively. Most auto experts think the 86 offers enough power and responsive acceleration, however others think it is underwhelming.
For 2019, the fuel consumption rating of the 86 with automatic transmission is 24 MPG in the city and 32 MPG in the highway, which is reasonable for its sector. The manual transmission offers less impressive figure, with 21 MPG in the city and 28 MPG in the highway.
4. Handling And braking
The Toyota 86 features standard rear-wheel drive. The suspension is stiff, the steering is precise and sharp through turns.
5. Safety Score
Based on the National Highway Traffic Safety Administration safety ratings and the Insurance Institute for Highway Safety crash test ratings, the safety results of the Toyota 86 is described as below:
NHTSA Safety Ratings
| | |
| --- | --- |
| Overall Rating | Not rated |
| Frontal Crash | **** |
| Side Crash | Not rated |
| Rollover | ***** |
IIHS Safety Ratings
| | |
| --- | --- |
| Roof Strength Test Results | Good |
| Rear Crash Protection Results | Good |
| Side Impact Test Results | Good |
| Moderate Overlap Front Test Results | Good |
| Small Overlap Front Driver Test Results | Acceptable |
| Front Crash Prevention Results | Not rated |
| Headlights Results | Not rated |
| Small Overlap Front Passenger Test Results | Not rated |
6. Reliability Rating
Based on the J.D. Power and Associates Vehicle Dependability Study (VDS) rating, the reliability of the Toyota 86 is 3,5 out of 5, which means better than most cars in the class.
Since its first introduction in 2011, there have been no safety recalls.
7. Toyota 86 Price
A 2019 Toyota 86 has the price from $26,000. On used car market, a used Toyota 86 for sale has the price from $7,000 to $24,000 depending on model year, mileage and other conditions of the car. So when buying a Toyota 86 for sale, you can base on these factors to pick a suitable car for your demand.