Used Nissan Ad Van for sale
(1 Result)
Photo
Model

Year

Km

Engine

Grade

Car Price

Total Price

1990




146,000


km

1,500


cc
Buying Guide
Are you looking for a subcompact Van for passenger ferrying and business purposes at cheap price? If yes, here is the right place for you as a Nissan AD Van for sale will definitely fit your intended needs and requirements. To know why many people fall in love with this amazing small Van, let's check the review from auto experts and customers below:
Seeking For A Nissan AD Van For Sale? Read The Complete Rundown
Overview
The Nissan AD Van is a compact Van manufactured and marketed by the Japanese automaker Nissan since 1982. Over decades, the Nissan AD Van has received many improvements in terms of both design and features. Today, this Van is still a popular car for passenger ferrying as well as for small delivery businesses.
The main competitors of the Nissan AD Van are Toyota Succeed Van and Toyota Probox Van.
The Nissan AD Van built from Nissan Wingroad second generation which is based on the concept of stylish, modernism as well as convenient elements. The Van is quite roomy with plenty of space for passengers and space for modern equipments fitted. Because of that reason, the car has become a very popular Van in many countries in the world.
Exterior And Interior Design
Compared to other rivals like the Succeed Van or Probox Van, the Nissan AD Van brings to its customers a more modern and stylish look with rounded external aesthetics. While the Succeed Van and Probox offer a more business-oriented design, the Nissan AD Van gives off a sportier and friendlier vide. This is in part due to its design choice: a hatchback-like front bonnet, grill, headlights and its curved sides and rear tailgate.
Get into the car you can see that this Van has a roomy space with plenty of legroom and headroom for passengers so that a good height person can sit with comfort. Besides, other things of the Van that make customers satisfied with are its higher-quality accents, supportive seating, and overall ergonomics. Later models received driver-side airbag as standard option.
The Nissan AD Van has a wide range of model and facelift. The success story of this Van can be calculated by the number of Nissan AD Van running on the street around the world.
Engine And Specs
In general, later Nissan Ad Van models use a 1.3-liter QG13DE, 1.5-liter QG15DE, 1.6 L HR16DE or 1.8-liter QG18DE engine. They are paired with either a 4-speed automatic or an optional CVT; and offers front-wheel drive and all-wheel drive systems.
Overall Nissan AD Van offered a more powerful engine than the Succeed Van and Probox Van.
Load Capacity
The Nissan AD Van can carry maximum 450 kg while the Toyota Probox Box offers a max loading capacity of 400 kg and the figure for the Succeed Van varies from 400kg to 450 kg depending on the model.
Tips For Buying A Nissan AD Van For Sale Directly From Japan
In recent years, some people tend to import used cars directly from Japan rather than buying cars from their local showrooms. This is a pretty smart idea as it can help you to save some bucks but still get your ideal car in good condition. So if you are planning to buy a used Nissan AD Van for sale by this way, here is a buying process you might need to know.
1. Search and pick the vehicle you want from some Japanese used car platforms such as CarfromJapan.com. Send Inquiry for condition, price, history and further information of the car. The Japanese car sales executives will make a response to you directly via Email or Phone Call.
Be aware of fake-emails as there are many scams which may con you for money.
2. After that, the next thing to do is negotiating with the Japanese car sales executives for a good price which fits your budget.
On used car market the price of a used Nissan AD Van ranges from $1,000 to $10,000 depending on the model year, mileage and condition of the car. A 2012 Nissan AD Van with high mileage can only cost you from about $2,000 to $3,000 whereas a 2017 Nissan AD Van with low mileage and is still in good condition may have the price of $10,000. So you can based on this range to find your car.
3. Next, send a request for a proforma invoice, place your order and make payment that may be either through VISA or bank wire. The sales executives will notify you about the following things such as Payment Confirmation, Shipping date, Copy of Bill of Lading, Original papers and then you get the order in this case of the car.
User Reviews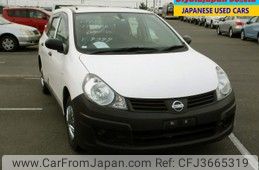 Nissan Ad Van 2014
32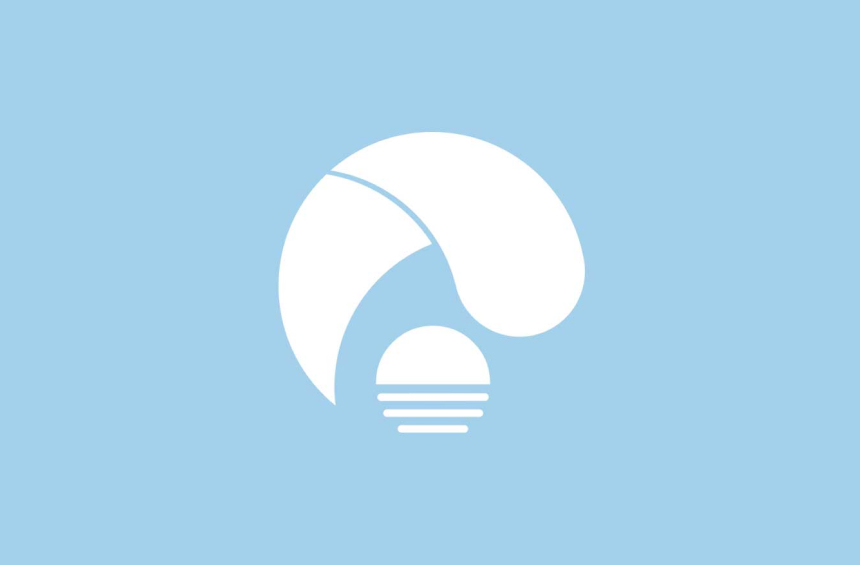 Oka Taavale
Verified Buyer

Samoa
Satisfied
Clean unit. Highly recommend your company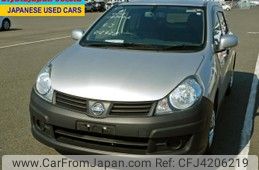 Nissan Ad Van 2015
33

Adonis mckenzie
Verified Buyer

Jamaica
Satisfied
Great company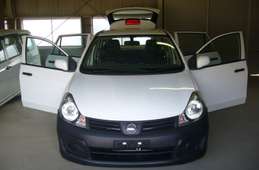 Nissan Ad Van 2012
36

Tabitha nyambura waweru
Verified Buyer

Kenya
Satisfied
Car received in Good Condition