Used Isuzu Elf Truck for sale
(3,634 Results)
Photo
Model

Year

Km

Engine

Grade

Car Price

Total Price

1996




Oct

104,652


km

4,300


cc

1996




Oct

105,000


km

4,300


cc

1995




Jan

97,929


km

4,300


cc

1997




Oct

237,733


km

4,300


cc

1995




Jul

56,000


km

3,100


cc

1995




Aug

65,498


km

4,600


cc

1996




Feb

20,800


km

4,300


cc

1997




Jul

42,000


km

3,100


cc

1996




May

77,000


km

4,330


cc
Photo
Model

Year

Km

Engine

Grade

Car Price

Total Price

1997




Feb

33,000


km

4,300


cc

1995




Jul

56,000


km

3,100


cc

1997




Mar

85,000


km

3,100


cc

1997




Feb

34,000


km

4,300


cc

1991




Apr

48,352


km

3,600


cc

1998




Feb

127,000


km

4,300


cc
Buying Guide
Isuzu ELF is a light commercial vehicle that provides a heavy duty performance produced by Isuzu since 1959. The vehicle is a perfect combination of performance, refinement and quality that will cater to your demand of a power packed performer.
As you are interested in buying an Isuzu ELF for sale, we've summarised some featured information of this car and buying tips for you as below. Let's check it out!
Looking For A Isuzu ELF For Sale? Read The Review Below
History
Isuzu ELF series is known as an impressive and innovative creation of the Isuzu Motors Ltd and highly rated based on its customer review analysis. The series is called and recognized under many different names such as Isuzu reward, Graffer, Chevrolet W series and N-series. The production of the Isuzu ELF began in 1959 and it continues till present because of the increasing and stimulating demand of customers over the world. Over a period of six extensive generations, the ELF has gone through the body transformation and facelift as Isuzu always wants to bring the finest version to the potential customers of both domestic and international marketplaces.
The first generation debuted in 1959 with models carrying the 1491 cc displacement, 2.2L engine capacity and specialized bodywork. The second generation is market from 1968 with models having the 1471 cc displacement, regular and diesel engine and front-wheel drive train system. The third generation took its start from 1975 with vehicles having flat-front grille, upgraded dashboard, 1910 mm wide interior cabin, diesel engine and seating 3 to 6 passengers for adequate seating capacity. The fourth, fifth and sixth generation come between 1984 and 2006 with more equipped with latest technologies and better transformed version.
The main rivals of the Isuzu ELF are the Toyota Dyna and Mitsubishi Canter.
Color Options
The Isuzu ELF is available in 5 color options: Orange, Silver, Green, Blue and White
Exterior
The Isuzu ELF trucks have the similar look as a common four-wheel drive car with a huge cargo loading space on the rare. Their headlights are big and bring a crystal clear view to the driver even when they drive at night. The trucks are produced for commercial purposes so they have big tires that provide decent road grip even in tough terrain. Besides, these trucks are fitted with a hard strong body and are available in many colors for customers to choose from. The recent models received a slight better design compared with the earlier ones.
Interior
The Isuzu ELF is a medium duty truck that has the ability to convert into a 19 seaters as well as a loading truck. Take a look inside the vehicle you will see that its interior is very basic with ergonomic panel and instrument placed in the front driver area; the front seating area has adequate amount of space with 2 large seats with a decent amount of arm and leg space for the drive and passenger. The vehicle is also fitted with a central locking system as a safety feature.
Specifications
According to auto experts, the Isuzu ELF is a powerful truck. The latest models are equipped with a 4HG1-T and 4HK1-TC 4-CL engine which produces adequate amount of HP and runs of diesel with the semi-elliptical front and rear alloy suspension system. They also offer a good fuel efficiency with 22 liters per 100 kilometers.
Tips For Buying A Isuzu ELF Truck Directly From Japan
In recent years, some people tend to import used cars directly from Japan rather than buying cars from their local showrooms. This is a pretty smart idea as it can help you to save some bucks but still get your ideal car in good condition. So if you are planning to buy a used Isuzu ELF truck by this way, here is a buying process you might need to know.
1. Search and pick the vehicle you want from some Japanese used car platforms such as CarfromJapan.com. Send Inquiry for condition, price, history and further information of the truck. The Japanese car sales executives will make a response to you directly via Email or Phone Call.
Be aware of fake-emails as there are many scams which may con you for money.
2. After that, the next thing to do is negotiating with the Japanese car sales executives for a good price which fits your budget.
At present the Isuzu ELF price varies from $7,000 to $30,000 depending on the model year, condition and other factors of the car so you can base on this range to find your car.
3. Next, send a request for a proforma invoice, place your order and make payment that may be either through VISA or bank wire. The sales executives will notify you about the following things such as Payment Confirmation, Shipping date, Copy of Bill of Lading, Original papers and then you get the order in this case of the truck.
Final Words
There is no doubt that the Isuzu ELF has demonstrated its competence. It is an economical, durable and fuel-efficient truck and is also cheap and easy to maintain. So if you are looking for commercial medium duty truck, what is holding you back?
User Reviews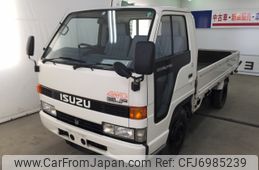 Isuzu Elf Truck 1992
23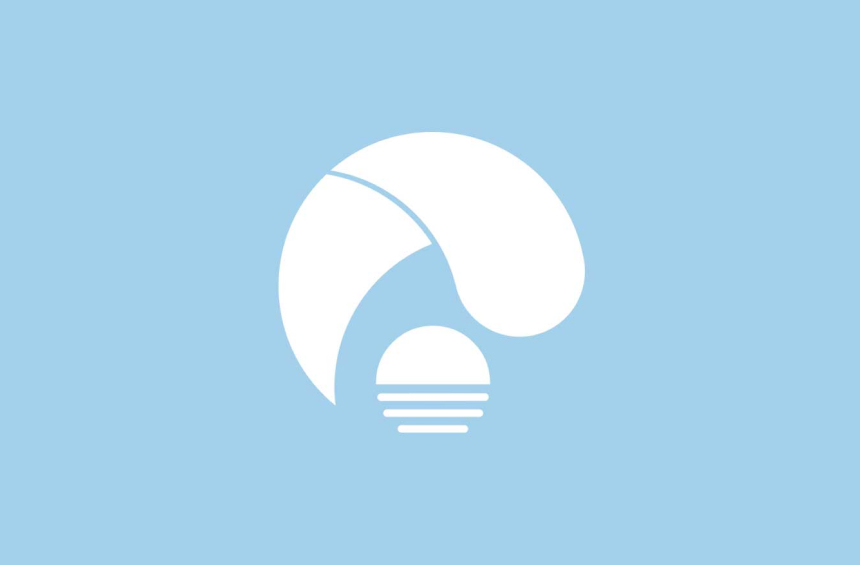 Sergei Jouravlev
Verified Buyer

USA
Satisfied
Car received
After Delivery Pictures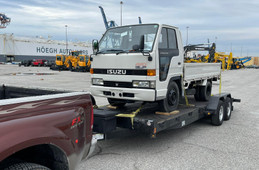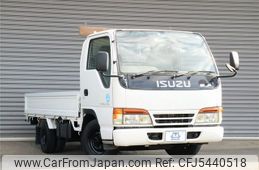 Isuzu Elf Truck 1995
32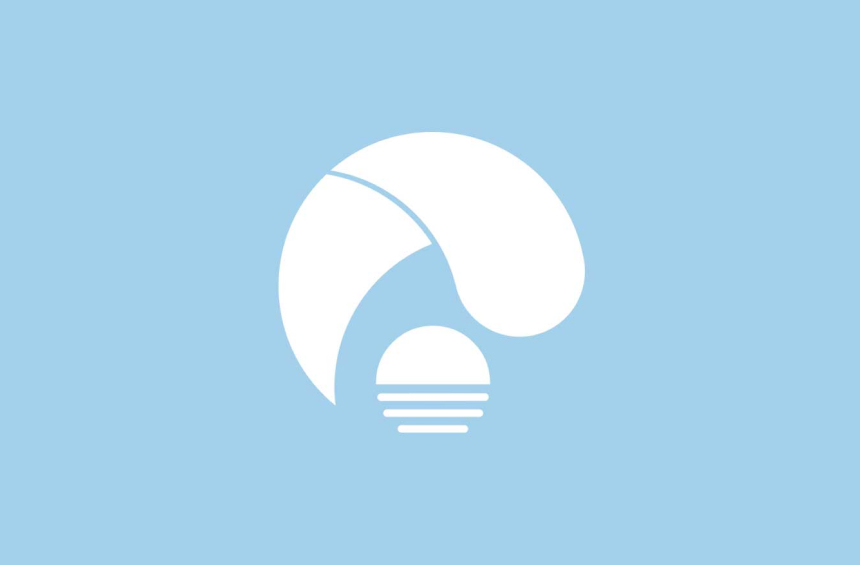 Ian M. Zachry
Verified Buyer

USA
Satisfied
This was our first time importing a vehicle, and we are so happy we chose Car From Japan! Our sales agent, Mr. Austin, helped us every step of the way and went beyond what was expected. We are so happy with our Isuzu, and when we import our next vehicle, we know who to go to!
After Delivery Pictures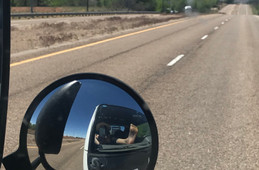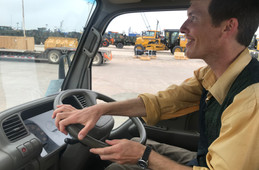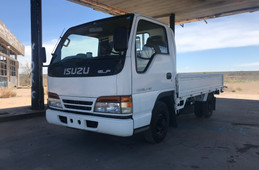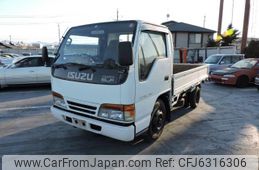 Isuzu Elf Truck 1994
30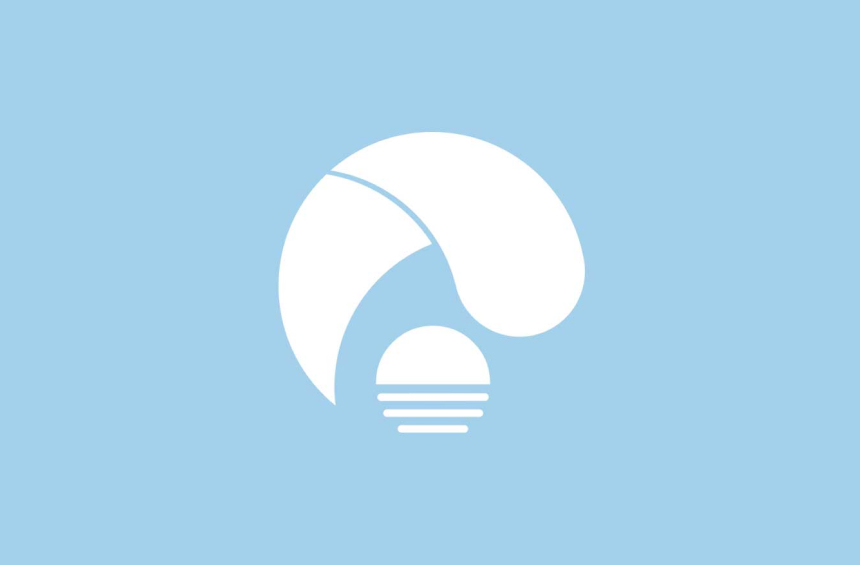 Chez B Prior
Verified Buyer

USA
Satisfied
Hello Mr. Ken, I have received the truck and am very happy with it
After Delivery Pictures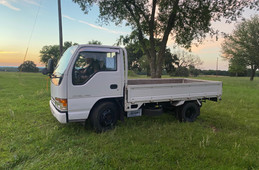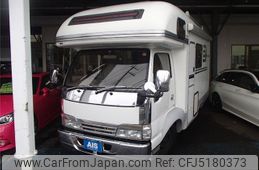 Isuzu Elf Truck 1995
28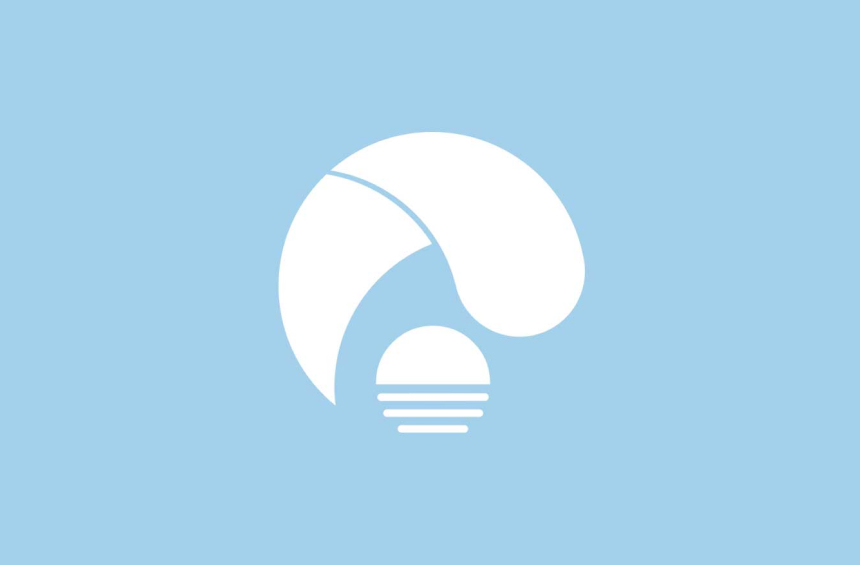 Delvin John Gaither
Verified Buyer

USA
Satisfied
Dear Mr. Ken, I hope this day is finding you well. The camping car arrived and my family likes it very much. Thank you for all your work with the transaction. Delvin Gaither
Isuzu Elf Truck 2006
19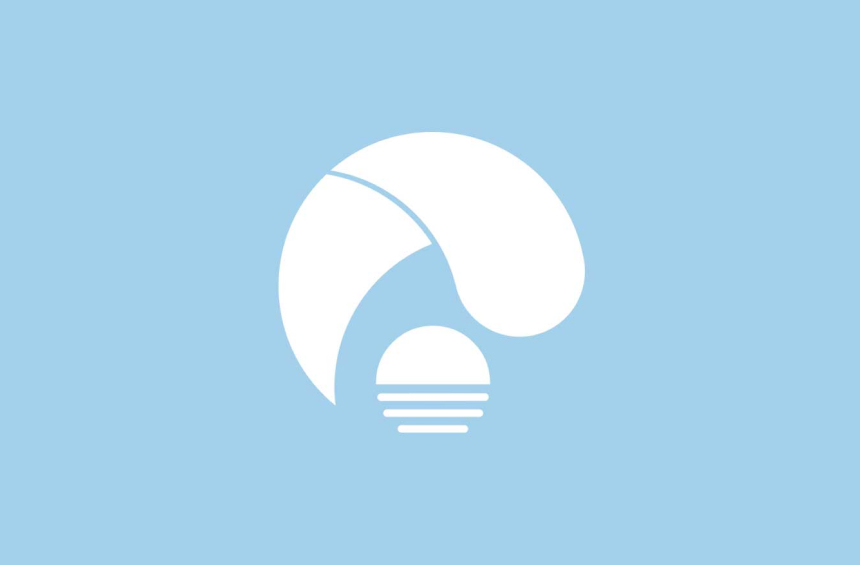 Te Atinimarawa Company Limited
Verified Buyer

Kiribati
Satisfied
Car received in Good condition.