Used Honda Stream for sale
(

0

Result)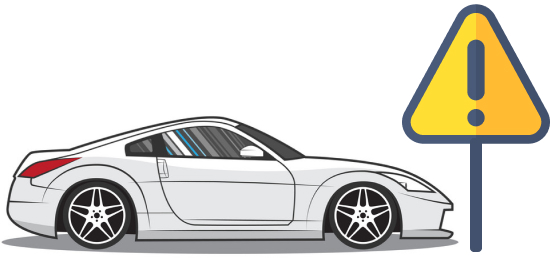 Try something like
Reduce the number of filter
You can check bellow cars
Reset Search
Buying Guide
The Honda Stream is a compact multi-purpose vehicle produced by Honda Motor Corporation from 2000 to 2014. It was built to become one of the best-handling MPVs in the world. Based on the efficient new Civic platform, the car is a dream car to drive and owns a roomy cabin, too. It is available with both petrol and diesel engines. The petrol versions are powerful and smooth, but the car would make notable sense with the strong diesel version. Handling abilities are more like a smaller hatchback than any other competitors in the same segment. Its top speed is about 203 km/h ( 127 mph).
The first generation was officially launched in October, 2000. The second generation made it debut in July, 2006. Although the Stream was partially exported in Left-hand-drive markets, particularly in European countries, it was more successful in Singapore and Japan.
Let's read the full review from experts and owners:
Honda Stream - A Dream Car To Drive With A Roomy Cabin
1. First Generation (2000 - 2006)
On 27 October 2000, the first generation Honda Stream originally went on sale with Body codes: RN1/2/3/4/5. The first generation Stream was launched as a sporty 7-seater on promotional brochures and advertising. It was built based on the Honda Civic but its length was longer than the Civic by 100 mm to accommodate the third seat row.
At the beginning, the car was offered with 02 engine options: 1.7L D17 VTEC I4 and 2.0L K20 i-VTEC I4, paired with either a 4-speed automatic transmission or a 5-speed automatic transmission. On some export countries, the car was also available with manual transmission.
The new engine 2.0L K20B i-VTEC I I4 was added to the first generation in December 2003. This engine was paired with CVT transmission, enhancing fuel efficiency of the car. The K20B version was also known as the first ultra-lean petrol engine applying direct injection technology that was only available in Japan. There was no other Honda cars fitted with direct injection technology until the launch of the Earth Dream engines in 2011 for the American market.
In September 2003, the car received a facelift.
2. Second Generation (2006 - 2014)
The second generation Honda Stream, known under the body codes: RN6/7/8/9, made its debut in 2006 and ended in 2014. This generation was available in two specification levels: the lower-end spec and the higher-end spec. The lower-end spec was fitted with a 1.8 L R18A i-VTEC I4 engine paired with either a 5-speed manual transmission or a 5-speed automatic gearbox. The higher-end spec was equipped with 2.0 L R20A i-VTEC I4 with variable length intake manifold, a 5-speed automatic transmission for all AWD models; or a CVT transmission and optional 7-speed paddle shift function that come with all FWD models. The RSZ model was also fitted with firmer damping shock absorbers with anti-roll/sway bar for the rear setup.
From April 2013, there is only the RSZ model available on the market.
The production of the Honda Stream ceased in 2014 for the Singaporean and Japanese markets. Its production was still continued in Malaysia until 2015. However in Singapore and Japan, the Stream was replaced by the Honda Jade.
Tips For Buying A Honda Stream For Sale Directly From Japan
In recent years, some people tend to import used cars directly from Japan rather than buying cars from their local showrooms. This is a pretty smart idea as it can help you to save some bucks but still get your ideal car in good condition. So if you are planning to buy a used Honda Stream for sale by this way, here is a buying process you might need to know.
1. Search and pick the vehicle you want from some Japanese used car platforms such as CarfromJapan.com. Send Inquiry for condition, price, history and further information of the car. The Japanese car sales executives will make a response to you directly via Email or Phone Call.
Be aware of fake-emails as there are many scams which may con you for money.
2. After that, the next thing to do is negotiating with the Japanese car sales executives for a good price which fits your budget.
At present the Honda Stream Price varies from $1,500 to $10,000 depending on the model year, condition and other factors of the car so you can base on this range to find your car.
3. Next, send a request for a proforma invoice, place your order and make payment that may be either through VISA or bank wire. The sales executives will notify you about the following things such as Payment Confirmation, Shipping date, Copy of Bill of Lading, Original papers and then you get the order in this case of the car.