Used BMW X1 for sale
(

0

Result)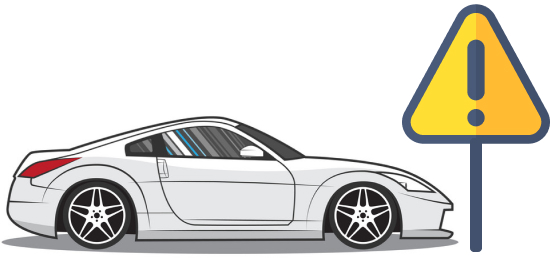 Try something like
Reduce the number of filter
You can check bellow cars
Reset Search
Buying Guide
The original BMW X1 was one of the first small SUVs to wear a premium badge, and consequently it proved to be a popular choice. However, when they started developing this second-generation model, BMW knew it could be ineffective to launch another car as cramped, noisy and disappointing to drive as the previous X1, not least because of the sheer number of alternatives that have gone on sale in recent years. Therefore our new-generation X1 collection is the BMW X1 breakthrough to dominate the market share of the class.
Car From Japan mainly sells 2010-2018 models of this BMW X1. Related to money, pre owned BMW X1 for sale by Car From Japan here got greatly reasonable prices ranging from US$20,540 to US$37,990 and, we got incredibly prices down to US$10,136.
BMW X1: The Luxury Compact Crossover SUV To Conquer
1. Overview
Luxury compact crossover SUVs are quite on trend these days. It's easy to understand the reasons: They're versatile, easy to park, roomy and relatively affordable. You don't normally get a whole lot of performance from this class, however. But it is not the case of the BMW X1. The X1 has a turbocharged 2.0-liter engine that churns out 228 horsepower and 258 pound-feet of torque. That's near the top in power for the class. From a handling perspective, the X1 is closer to a sport sedan than its less speedy competitors. Drivers who place handling as a priority can even modify their X1 with an adjustable sport suspension.
This pint-size BMW X1 is still much practical, too. With its rear seats up, it can hold 27.3 cubic feet worth of stuff, which surpass what you'll be able to fit in rivals such as the Audi Q3 or Mercedes-Benz GLA. The X1's 40/20/40-split folding rear seats provide additional flexibility to carry a mix of people and cargo.
2. Exterior Magnificence
The slightly shorter car snout looks is down to the fundamental shift through which all compact BMWs will go over the next couple of years: from a longways engine and rear-wheel drive to a transverse engine and, for the most part, front-wheel drive. You wouldn't say that the X1 looks any less like a true BMW due to the shorter bonnet, although it remains to be seen if we'll be able to say the same of the next 1 Series.
The X1's UKL platform brings with it a steel monocoque underbody that, BMW X1 claims, is significantly stiffer than that of the previous car and also enables a near-perfect 50/50 front/rear weight distribution. Such a weight balance would be abnormal for a transversely engined car. Most of the car's panels are made from steel, with aluminium used for the bonnet and in places throughout the suspension. MacPherson struts present at the front and a multi-link axle at the rear, both combined with fixed ride-height coil springs. Adaptive dampers are available as an option, as is BMW's speed-dependent active-ratio Variable Sport Steering system.
3. Interior Comforts
The BMW X1 is spacious, nicely made (though it doesn't feel as expensive as the Volvo XC40) and decently equipped. Base SE models include Bluetooth, DAB, cruise control, parking sensors and much besides. Sport is a £1,500 upgrade, but offers you little beyond sportier bodystyling. So if you can, you had better level up to either xLine (the luxe one) or M Sport (the 'sporty' one), £3k on top of an SE. Then you get heated seats, LED headlights and so-on.
Much tech comes optionally at affordable prices. For example, the optional head-up display is a compact hinged item, but very quality. Satnav comes as standard, a basic but highly useable system. Pay more and you get a larger screen, and internet connection with superb traffic info. The switch to a transverse engine leads to lots of extra rear legroom, enough for full-size adults. The boot is cavernous and has a useful double floor, and being a crossover the X1 is usefully high so you don't have to bend down double to get things in and out. The separate sides of the rear seat can slide independently.
4. Operational Excellence
There is only one engine and transmission pairing for the BMW X1: a silky 228-hp turbocharged 2.0-liter four-cylinder coupled with an eight-speed automatic transmission. The turbo four delivers plenty of pep as well as good fuel efficiency. Front-wheel drive is standard; the optional all-wheel-drive system channels most of the power through the front wheels, although up to 100 percent of the engine's output can, for brief moments in low-traction scenarios, flow to the rear.
The X1's ride is firm, and it does not suppress the nastiest road imperfections; it's more sports car than SUV when considering this. To inform the driver's hands, the X1 has electrically assisted power steering, which makes driving BMWs a joy. Furthermore, the X1 has all the cornering ability anyone could want in a compact family hauler.
5. Relentless Performance
Naturally, the ride is most soothing on the smallest wheels as fitted to SE trim models, but it is still enjoyable on the larger wheeled variants. We'd advise staying away from the run-flat tyres though; their stiff sidewalls don't help comfort. Adaptive dampers are optional, letting you to stiffen the suspension to improve cornering or slacken it for added comfort by pressing a button. While the different modes do make a noticeable difference, even the softest setting still provides a fairly firm ride. Most versions of the BMW X1 come with four-wheel drive as standard, although the entry-level diesel (badged 18d) comes with front-wheel drive.
Whether you opt for two or four-wheel drive, the steering is precise and weighty, which makes it easy to place the BMW X1 on the road. Meanwhile, the stiff suspension guarantees there's precious little body roll even when cornering. All in all, the X1 is very stable at all speeds and delivers more fun to drive than its main rivals, the VW Tiguan and Mercedes GLA.
A Lucrative Investment
This is our summary of the BMW X1 to help you better consider the purchase for a BMW X1 used car from us
Strengths
Strong and responsive turbo engine
Sharp handling makes it fun to drive
Plenty of rear passenger and cargo room
High-quality materials and fit and finish
Weaknesses
Ride quality gets a little jarring on rough roads
Not particularly quiet on the highway
We, the Car From Japan company, is always ready to deliver the best of the best used BMW X1 to you, with reasonable prices and reasonable quality.
User Reviews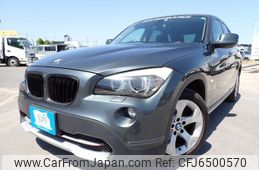 BMW X1 2010
23

JOSÉ MATEUS DA COSTA
Verified Buyer

Mozambique
Satisfied
Mr Ken good morning, I would like to inform you that I got the car last Friday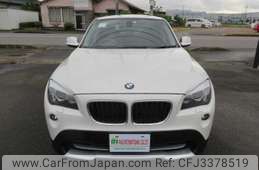 BMW X1 2012
31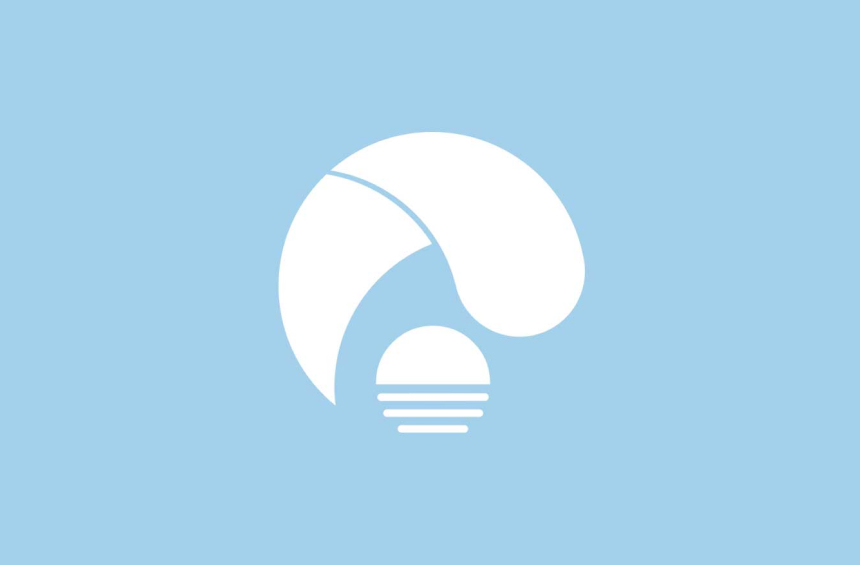 Kevin Odhiambo
Verified Buyer

Kenya
Satisfied
Hello, I received the car. Thank you.