Used Audi A4 for sale
(

0

Result)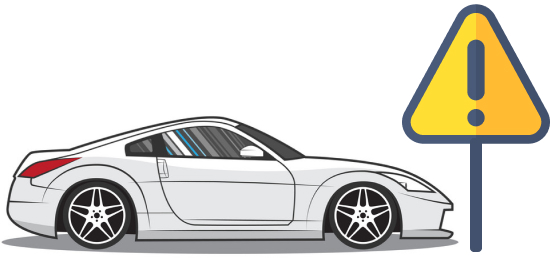 Try something like
Reduce the number of filter
You can check bellow cars
Reset Search
Buying Guide
A convenient and extremely refined car is what many people desire nowadays. And the Audi A4 is definitely one of the cars in their wishlist. This is because the A4 has many luxurious features combined with nice driving experience and many more. In this review, we will take a closer look at the fancy car. So if you are interested in buying either a new or used Audi A4 for sale, this source of information will be very useful for you. Check it out!
Audi A4 review: Exterior, Interior, Engine, Performance and More
1. Introduction
The Audi A4 is a luxurious compact car produced by Audi, a subsidiary of the Volkswagen from 1994 to present. Over decades, the car has been refined with many technologies and comfort to stay attractive in customer's eyes. Nowadays, the current version is one of the best-sellers in the class.
Strengths:
Great cabin with technology
Quiet and comfortable to drive
Beautiful interior
Spacious back seats
Weaknesses:
Pricey optional extras
Not as sporty as some rivals
2. Exterior And Interior Design
Before picking either a new or used Audi A4 for sale, it is very essential for you to learn some basic things about its design.
The exterior design of the A4 hasn't changed so much in the last 12 years. Although the car comes in a familiar look like its predecessors, a lot of work has gone into the bodywork and crease and line is there to enhance the aerodynamics of the car. The bodywork sets a class record for low drag. Smart developments include side mirrors located directly on the door panel, allowing more air gliding smoothly down the side of the car. Later models have a wider and longer body and a new set of LED headlights and taillights. The light signature of the car looks clever, and the LEDs are functional too. These LEDs is designed to adjust their spread and read the road ahead so they don't dazzle oncoming traffic.
Now, let's move into the car. The first impression when you enter the A4 is its super convenient interior. Yes, it is true. The design is very simple, everything is easy to use, and the quality is extremely good. All the seats are covered in leather and they are very comfortable with plenty of legroom and headroom. A long list of high-tech features are fitted for the car, including Bluetooth, digital radio, parking sensors, xenon headlamps, easy to use navigation system, a 12.3-inch Virtual Cockpit TFT display Apple CarPlay and Android Auto,...
3. Cargo Space
The Audi A4 has a practical cargo space. The capacity is measured at 480 litres with the rear seats in place. The figure is about 965 litres when we fold the rear seats down. (which is average in its class).
4. Engine And Performance
The Audi A4 is available in a wide range of diesel and petrol engines, making from 148bhp to 242bhp. In the current generation (2016 - present), Audi claims that the engines are more efficient (up to 21%) than those in the previous models.
All the engines are refined and smooth, providing enough straight-line performance. The higher-powered model creates a healthy 400Nm of torque so gives strong acceleration from low speeds. The A4 can speed up from 0 to 62 mph in 7.7 seconds.
In terms of driving experience, the Audi A4 is the best. Its visibility is good, there is no obvious blind spots to get in your way. The cabin is very quiet and comfortable. Handling ability is very well. In general, the Audi A4 is so easy and relaxing to drive.
5. Safety Features
The Audi A4 is fitted with many safety features. It has an adaptive cruise control, which is able to control the steering, brakes and throttle at crawling speeds or keep itself within its lane at higher speeds. An impressive brakes is given to the car, offering increased stopping power and super pedal feel than before. The overall safety score of the A4 is high (5 stars out of 5) according to many trusted tests.
6. MPG, CO2 And Running Costs
The Audi A4 is a very efficient and powerful car. It delivers strong performance without sky-high running costs.
The Audi A4 diesel versions have the MPG ranging from 61.4 to 65.7 MPG. CO2 emissions for these models begin from 114g/km, but increase when you move up in wheel size and also a trim level.
The petrol versions have the MPG ranging from 42 to 48 MPG. CO2 emission for these models start from 130 to 153g/km depending on your trim level.
7. Audi A4 Price
The new 2019 Audi A4 costs from $39,200. On used car market, a used Audi A4 for sale has the price from $6,000 to $36,000 based on model year, engine type, mileage and other conditions of the car. So when buying a used Audi A4, you can base on these factors to find a car suited you the most.