ask@carfromjapan.com
carfromjapan
+81-90-8402-5615
Mon-Fri 9:00am – 6:00pm (Jst)
Best Selling Japanese Car Models in Zambia
SUV 
Sedan 
Hatchback 

Age restriction
No age restriction. You can import
cars for sale in Zambia
from our stock and you can choose cars of any year.
Pre-shipment Inspection

Imported cars for sale in Zambia are required to have a JEVIC (Japan Export Vehicle inspection center) Road worthiness certificate. This document is carried out by an independent organization in Japan, ensuring the road worthiness of the vehicle. The inspection charge for normal used cars in Zambia is $350, and it may be slightly higher for large trucks and buses.

If the Certificate is not obtained along with cars for sale in Zambia, the penalty on imported Japanese used cars in Zambia is charged by the customs office. Therefore, it is recommendable to check whether JEVIC inspection is already included in the price or not. Further, the vehicle has to meet the quality inspection by JEVIC standard.

What is JEVIC (Japan Export Vehicle Inspection Center) inspection
JEVIC is a Japanese registered company and has been involved in pre-shipment inspections/certification of used vehicles in various forms since 2002.
The inspection process for
second-hand cars for sale in Zambia
may take up to 10 days depending on how busy the inspectors are.
Booking of your vehicle for shipment will be arranged once the JEVIC inspection is completed.
Note:  All information above is subject to change without notification.Please contact your local customs clearing agents and inquire for latest updates.
Marine Insurance
Not mandatory.
This will cover the cost of the vehicle if the vessel sinks, catches fire, or is destroyed totally during transit, the cost of 'general average' cost of salvation if the vessel is rescued before sinking, cost of any parts stolen during transit.
Steering Handle
Right (Exceptions for special cars e.g. ambulance and fire engine)
Import taxes rates

Taxes are calculated on the total vehicle cost (CIF).
This includes vehicle price, freight, insurance, transportation to Zambia border post and others.
Zambia Revenue Authority can uplift the value of the vehicle after physical inspection.
Sedan Cars, Station Wagons and other vehicles principally designed for the transport of people and with seating capacity up to 9 persons including the driver.
Engine size 0-1,500cc: 74% of total cost (CIF).
Engine size 1,501cc or more: 89% of total cost (CIF).
Buses, Coaches for the transport of 10 people or more.
Seating capacity 10-16 people: 67% of total cost (CIF).
Seating capacity 17 people or more: 33% of total cost (CIF).
Pickups, Trucks, and Lorries.
Gross weight 0-19 tons: 58% of total cost (CIF).
Gross weight 20 tons or more: 33% of total cost (CIF).
Shipping Destination ports
Dar es Salaam (Tanzania), Durban (South Africa), Maputo (Mozambique)
Expected Delivery time
Generally,
Japanese used cars in Zambia
from Car From Japan's stock will reach the port within 6-7 weeks from purchase.
Payment Methods
Bank transfer (USD or JPY), Credit Cards, PayPalGeneral payment method is USD bank transfer. CAR FROM JAPAN also accepts Bank transfer in JPY, Credit Cards & PayPal.
Recommended banks
Zanaco, Barclays, Standard Chartered, Stanbic, Indo Bank, Finance Bank, Investrust Bank, ABC Bank, Eco BANK.
Terms and Condition
Please pay to Car From Japan's bank in Japan. Car From Japan guarantees 100% money back and other financial security for payments made to CAR FROM JAPAN bank only.
Why choose CAR FROM JAPAN?

Huge Stocklist
We have 17,000+ stocks for you to choose from. Prices start as low as USD 1. All models are available from Toyota to Lamborghini.

Save Money
Save Money: Get your used car from Japan directly and avoid all middlemen in between. You get a great quality Japanese used cars in cheaper price.

Safe and seamless payment
For your convenience, we accept many types of payment methods which include Paypal, credit card, bank transfer, etc.. Contact our agent for more details. Any payment to CAR FROM JAPAN is secured with 100% money back guarantee.

24/7 support
We have offices in multiple countries to answer you almost all the time. Just send us an email and we will reply you.
Testimonials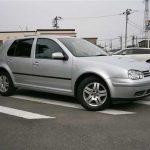 ⭐️⭐️⭐️⭐️⭐️
Hi All, I and my family would like to thank you so much as we have received the car same way on the photo. My boy loves it. GOD bless you. Best regards
Banza Ngoy Franck
Volkswagen Golf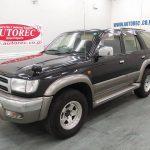 ⭐️⭐️⭐️⭐️⭐️
Dear Mr. IslamI m happy to inform you that I finally received the vehicle - Toyota Hilux Surf 1999. It is in good condition and I'm happy about it. I have no complaint regarding its condition. I'm happy to inform you that I finally received the vehicle - Toyota Hilux Surf 1999. It is in good condition and I'm happy about it. I have no complaint regarding its condition. Wishing you all the best.
Mulikelela Kabutu
Toyota Hilux Surf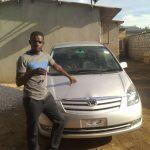 ⭐️⭐️⭐️⭐️⭐️
Dear, Tunvir Rakib, thanks very much I have received the vehicle in good shape very clean, and I'm happy I'll send you photos very soon as I reach home from Dar Tanzania. Looking forward to doing more business with you and my friend here. Thanks once more. Edwin Chirwa, Lusaka Zambia.
Edwin Chirwa
Toyota Corolla Spacio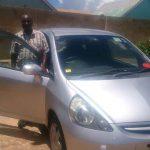 ⭐️⭐️⭐️⭐️⭐️
Thank you for the effort you put up to get our car to us here in Zambia. This is to inform you that we have received the car in good working condition as you will see the pictures attached.
Lemekani Mitti
Honda Fit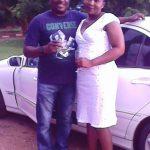 ⭐️⭐️⭐️⭐️⭐️
Hi Ken, I have received my nice car indeed I love it. Wonderful neat cars from car japan. Reliable staff to see u through until u receive your consignment.
Raymond Mwamba
Mercedes-Benz C-Class
SUBMIT a QUestion - REPORT a problem