ask@carfromjapan.com
carfromjapan
+81-90-8402-5615
Mon-Fri 9:00am – 6:00pm (Jst)
Best Selling Japanese Car Models in Uganda
SUV 
Sedan 
Hatchback 

Please pay to Car From Japan's bank in Japan. Car From Japan guarantees 100% money back and other financial security for payments made to CAR FROM JAPAN bank only.

Age restriction
No age restriction. Both right- and left-handed drive cars are allowed.
Pre-shipment Inspection
Uganda National Bureau of Standards (UNBS) has appointed JEVIC to conduct a compulsory inspection "Road Worthiness Inspection (RWI)" for used cars to ensure that they meet certain standards.
RWI is a strict used vehicle safety inspection test, ensuring such certain important standards of imported cars as genuine mileage, no damage to the chassis, all lights still working, no major rust, reasonable safe tyres for driving, good working brakes and not-worn-out constant velocity joints. The car must not be harmful to the environment; it should not emit any toxic gases due to malfunctioning of engine and rusted parts.

What is JEVIC (Japan Export Vehicle Inspection Center) inspection?
JEVIC is a Japanese registered company and has been involved in pre-shipment inspections/certification of used vehicles (including Japanese used car) in various forms since 2002.
Booking of your vehicle for shipment will be arranged once the JEVIC inspection is completed.
JEVIC Inspection fee of US$350 is included to your invoice and mentioned on it.
Please contact your local clearing agent and ask them if you need JEVIC inspection before shipment or not.
Marine Insurance
Not mandatory.
Steering Handle
Right.
Import taxes rates
The Custom duty value in Uganda is determined in accordance with The General Agreement on Trade and Tariffs (G.A.T.T) valuation method.

Taxation or tariffs on importing used cars for sale in Uganda are as follows:
– Import Duty: 25% of dutiable value (CIF)
– VAT: 18% of VAT value
– Import commission: 2% of dutiable Value
– Withholding Tax: 4% of dutiable Value
– Environmental tax:
Used cars for sale in Uganda

older than 10 years: 50% of the Custom Value

Used cars for sale in Uganda

older than 5 years: 35% of the Custom Value
– Infrastructure Levy: 1.5% of Dutiable value
– Car Registration Fees: UGX 1,200,000/car
For personal use, 1 person can import only 1 car with driver's license of the country to which the car was exported. There is an excise duty of 10% on selected cases. There is also duty remission on some commercial vehicles.
Shipping Destination ports
Dar es Salaam (Tanzania), Mombasa (Kenya)
Importing used cars for sale in Uganda requires either by the importer or buyer to clear custom duties at these ports. Costs related to import of Japanese used cars are similar.
Expected Delivery time
Used cars for sale in Uganda in our stock will reach your country in 6-7 weeks from purchase.
Payment Methods
Bank transfer (USD or JPY), Credit Cards, PayPal.
Recommended banks
Stanbic Bank Uganga, Standard Chartereed Bank Ugand, Centenary Bank, Crane Bank, Barclays Bank Uganda
Why choose CAR FROM JAPAN?

HUGE STOCKLIST
We have 10,000+ stocks for you to choose from. Prices start as low as USD 1. All models are available from Toyota to Lamborghini.

SAVE MONEY
Save Money: Get your car directly from Japan and avoid all middlemen in between. You get a great quality car in cheaper price.

24/7 SUPPORT
We have offices in multiple countries to answer you almost all the time. Just send us an email and we will reply you.

HASSLE-FREE
PURCHASE
CAR FROM JAPAN is a one stop car purchase solution for you. We will support you throughout the whole process from order to customs at your country.

SAFE AND SEAMLESS PAYMENT
For your convenience, we accept many types of payment methods which include Paypal, credit card, bank transfer, etc.. Contact our agent for more details. Any payment to CAR FROM JAPAN is secured with 100% money back guarantee.

LOCAL ASSISTANCE
We have an agent in Kampala and Tororo to support you. Car From Japan agent is happy to help you access our stock, order a unit, pay and receive your car. We will designate an agent to support upon your request.
Get In Touch With CAR FROM JAPAN Uganda Agent
ask@carfromjapan.com

carfromjapan
+81-90-8402-5615
7:00am – 6:00pm (Uganda time)
Testimonials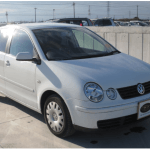 ⭐️⭐️⭐️⭐️⭐️
CAR FROM JAPAN as a company i feel it has a very strong concern of maximizing its customer care services, i really love ordering cars from Japan and have for many occasions referred more that 100 people from Uganda to buy their CARS from JAPAN. Thank you Selvano Mwesigye
Mwesigye Selvano
Volkswagen Polo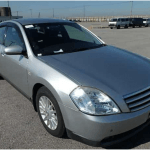 ⭐️⭐️⭐️⭐️⭐️
I received the car in very good condition as it was advertised on the website. The delivery was on time and no delays with documentation
Dr. Tonny J. Oyana
Toyota Land Cruiser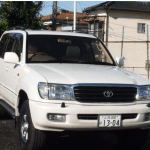 ⭐️⭐️⭐️⭐️⭐️
My unit was delivered to Mombasa port, Kenya. Your customer support was outstanding. Thank you very much for all your efforts in efficiently handling my unit until shipping.
Dr. Tonny J. Oyana
Toyota Land Cruiser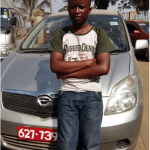 ⭐️⭐️⭐️⭐️⭐️
Hello Tunvir thanks alot i recieved the car that picture was at the border of uganda and kenya the car is already here in uganda with m secondly one of the sales representative called sai contacted about the proposal and told me to sent it to Enam and i did so please try to follow up thank u
WEDDI ANTONY
Toyota Corolla Spacio
SUBMIT a QUestion - REPORT a problem