ask@carfromjapan.com
carfromjapan
+81-90-8402-5615
Mon-Fri 9:00am – 6:00pm (Jst)
Best Selling Japanese Car Models in Tanzania
SUV 
Sedan 
Hatchback 

Please pay to Car From Japan's bank in Japan. Car From Japan guarantees 100% money back and other financial security for payments made to CAR FROM JAPAN bank only.

1. Age restriction
You may import used cars from Japan of any year in Tanzania. The duty varies by year.
Less-than-8-years-old used cars in Tanzania do not have extra dumping fee (2009 and onwards models as of 2017). Vehicles between 8- 10 years from manufactured year: 15% penalty of total CIF cost. More-than-10 years-old-cars will be charged 30% extra of CIF value as a dumping fee.
Age of the used cars for sale in Tanzania mentioned above is based on the date of manufacturing.
2. Pre-shipment Inspection
JAAI or AA inspection is required.
What is JAAI (Japan Auto Appraisal Institute) inspection?
JAAI was established in 1966 under the approval of the Ministry of International Trade and Industry and the Ministry of Transport in Japan. Tanzania government requires JAAI inspection for the vehicles to be imported to the countries.
Inspection will be arranged by Car From Japan before shipment.
This may take up to 10 days depending on how busy the inspectors are.
Booking of your vehicle for shipment will be arranged once the JAAI inspection is completed.
JAAI Inspection fee of US$350 is included in your invoice and mentioned on it.
Without JAAI certificate, consignees will be required to pay 30% penalty of the CIF value.
What is EAA (East Africa Automobile) inspection?
EAA is a Japanese registered company and has been involved in pre-shipment inspections/certification of used cars in Tanzania in various forms since 2007. Inspection will be arranged before shipment.
The inspection will be arranged before shipment.
This may take up to 10 days depending on how busy the inspectors are.
Booking of your Japanese used cars for shipment will be arranged once the EAA inspection is completed.
EAA Inspection arrangement fee of US$350 and will be charged together with the price of your Japanese used cars.
Please note that without JEVIC/EAA certificate, 30% of the CIF value will be charged as penalty.
3. Marine Insurance
Not mandatory
4. Steering Handle
Right (Exceptions for special cars e.g. ambulance and fire engine)
5. Import Declaration Fees
Import Declaration Fees  can be calculated as follows:
FOB Price x 1.12 + (US$10 x Number of Units))
6. Import taxes rates
6.1. Excise duty on motor vehicles is charged based on cylinder capacity as follows
0 –     1000cc   = 0%
1000  –  2000cc   = 5%
2000cc and above  = 10%
6.2. Import duty is 25% to any imported
6.3. VAT 18% to any imported VEHICLES
7. Shipping Destination ports
Dar es Salaam (Tanzania), Mombasa (Kenya)
8. Expected Delivery time
Generally, used cars from Japan will reach your country in 6-8 weeks from purchase.
9. Payment Methods
Bank transfer (USD or JPY), Credit Cards, PayPal
10. Recommended banks
National Microfinance bank (NMB), CRDB bank, National Bank of Commerce (NBC), Tanzania Postal Bank (TPB)
Why choose CAR FROM JAPAN?

HUGE STOCKLIST
We have 10,000+ stocks for you to choose from. Prices start as low as USD 1. All models are available from Toyota to Lamborghini.

SAVE MONEY
Save Money: Get your car directly from Japan and avoid all middlemen in between. You get a great quality car at reasonable price.

24/7 SUPPORT
We have offices in multiple countries to answer you almost all the time. Just send us an email and we will reply you.

HASSLE-FREE
PURCHASE
CAR FROM JAPAN is a one stop car purchase solution for you. We will support you throughout the whole process from order to customs at your country.

SAFE AND SEAMLESS PAYMENT
For your convenience, we accept many types of payment methods which include Paypal, credit card, bank transfer, etc.. Contact our agent for more details. Any payment to CAR FROM JAPAN is secured with 100% money back guarantee.

LOCAL ASSISTANCE
We have an agent in Tanzania to support you. Car From Japan agent is happy to help you access our stock, order a unit, pay and receive your car. You can visit our agent's office simply by making an appointment.
Get In Touch With CAR FROM JAPAN Tanzania Agent
ask@carfromjapan.com

carfromjapan
+81-90-8402-5615
8:00am – 8:00pm (Tanzania time)
Testimonials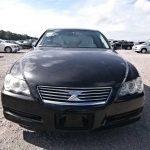 ⭐️⭐️⭐️⭐️⭐️
I recommend Car From Japan. It's a great company with over 17,000 cars in stock today, Car From Japan remains to be the top Japanese Used Car Exporter because car from Japan is working to create necessary tools for a better life, available to people in need. They have devoted themselves to creating a global ecosystem to trade cars, machinery & parts. In the ecosystem, everyone can buy and import their desired products from Japan or another country with minimum risk & affordable prices. I believe that this trading ecosystem will provide necessary tools for a better life, available to people in need & enrich their lives. Car From Japan is the best in Tanzania.
Kelvin Epimack Lasway
Toyota Mark X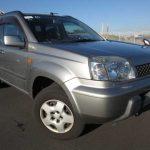 ⭐️⭐️⭐️⭐️⭐️
like your services so much. I got my car on time without any obstacles.
JOHNSON A MWAKILEMA
Nissan X-Trail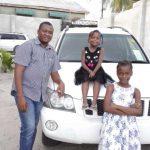 ⭐️⭐️⭐️⭐️⭐️
Dear Ken, Me and my family we are happy to receive our Kluger with a good condition. Nice doing a business with Car from Japan, I will be your ambassador in Tanzania. God bless you and your Company. Edwin Mkinga
Edwin Mkinga
Toyota Kluger L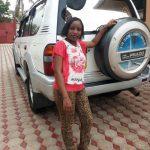 ⭐️⭐️⭐️⭐️⭐️
I have dealt with other suppliers in the past. Car from Japan was my first experience dealing with them, but I notice that they are the best in customer services and responsiveness to customer questions, they never let me wait whenever I needed clarification or information regarding my Vehicle. I would recommend Car from Japan to my friends and I will continue doing business with you in the future. Thanks for the bestPrado I have from Car from Japan.
ELIAPENDA CHARLES SAROYA
Toyota Land Cruiser Prado
SUBMIT a QUestion - REPORT a problem