carfromjapan
+81-90-8402-5615
Mon-Fri 9:00am – 6:00pm (Jst)
Best Selling Japanese Car Models in Mozambique
SUV 
Sedan 
Hatchback 

CAR FROM JAPAN will not guarantee any defects that appear on the car prior to purchase.
Please pay to Car From Japan's bank in Japan. Car From Japan guarantees 100% money back and other financial security for payments made to CAR FROM JAPAN bank only.

Age restriction
No restriction.
Pre-shipment Inspection
One will need to apply for their vehicles MOZ number at their local INTERTEK office to check road worthiness.
Detail: http://www.intertek.com/MozambiqueImporterGuidelines.pdf
Marine Insurance
Not mandatory
Steering Handle
Right (Exceptions for special cars e.g. ambulance and fire engine)
Import taxes rates
The customs duty applicable on vehicles based on the engine displacement is as follows:
Greater than 1500 CC – 40%,
Engine displacement less than 1500 CC – 25%.
No custom duty on Mini Buses imported to Mozambique.
Customs duty on single cabs is 20%.
Shipping Destination ports
Maputo (Mozambique), (partly: Beira, Nacala (Mozambique)) Dar Es Salaam (Tanzania), Durban (South Africa)
Expected Delivery time
Generally, cars for sale in Mozambique in our stock are shipped within 2 weeks and will reach the port within 6-8 weeks from purchase.
Payment Methods
Bank transfer (USD or JPY), Credit Cards, PayPal
Recommended banks
Millenium Bank, BCI Bank, Standard Bank, Barclays Bank, Bank ABC and etc.
Why choose CAR FROM JAPAN?
Get In Touch With CAR FROM JAPAN Mozambique Agent
ask@carfromjapan.com

carfromjapan
+81-90-8402-5615
8:00am – 8:00pm (Mozambique time)
Testimonials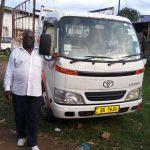 ⭐️⭐️⭐️⭐️⭐️
Dear Sir, I trust that you are in good health. Please find attached the pictures of the truck which finally arrived in Malawi. I traveled to collect the vehicle from the port of Daressalaam sometime early March 2017. However, do some busy schedules I could not send you the picture as requested and promised. I write to notify you that I have received the vehicle and once again thank you so much. Kind Regards, Francis Kumwenda
Toyota Dyna Truck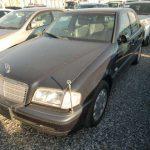 ⭐️⭐️⭐️⭐️⭐️
You are above the rest and you have such a professional motivated team and very attentive service. I am sorry to mention names but Tunvir did it for me.
Mercedes-Benz C-Class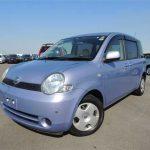 ⭐️⭐️⭐️⭐️⭐️
Good morning, how vain? I would like to thank the support that your team gave me the car buying Toyota Sienta, the car is in optimal portent car conditions and the engine so that a part from outside the car not liked. At the time of car Campra on your link the pictures not be seen that the doors on the left and on the same side forward and brings esteem shaved, it made me very sad. People ask me how I bought a car compares scraped and different paint these same parties, not only in the port they stole the trailer iron and the monkey. I said not to be seen in the pictures that had those marks. But to do has already been done the business. greetings
Toyota Sienta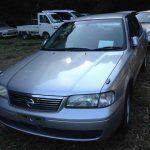 Nissan Sunny
SUBMIT a Question - REPORT a problem