ask@carfromjapan.com
carfromjapan
+81-90-8402-5615
Mon-Fri 9:00am – 6:00pm (Jst)
Best Selling Japanese Car Models in Kenya
Hatchback 
SUV 
Sedan 

Vehicles imported by residents of Kenya must be no 7 years old to comply with import regulations. Please be sure to select 2012 in the minimum year field when searching for your used cars from Japan..
CAR FROM JAPAN Kenya Provides FREE repair/ replacement guarantee to customers via MOMBASA port

CAR FROM JAPAN City Delivery Service offers you total peace of mind! You can get your car at your door, delivered by professionals. It is totally hassle-free. If you use CAR FROM JAPAN City Delivery Service, CAR FROM JAPAN Kenya guarantees repair/replacement for the following items
Engine Oil
Alternator
Battery
Gear Box
Wheel Cap
Fuel Pumps
Transmission
Engine Repair / Replacement
Missing Part Replacement
Power Windows
Lights
Water pump
Spare Tire / Jack
Radiator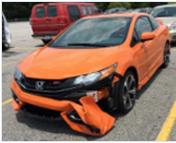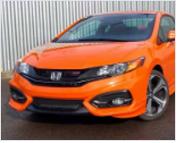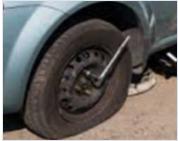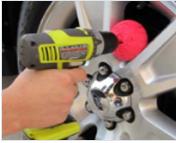 Terms and Condition
Only Customers that use CAR FROM JAPAN City Delivery Service via Mombasa are eligible for the Repair/ Replacement Guarantee.
The Repair/Replacement Guarantee is only valid until the customer receives his/her vehicle.
CAR FROM JAPAN will not guarantee any defects that appear on the car prior to purchase.
Estimated Clearing Fee + Delivery Charges from Mombasa Port (total)

Kenya
Delivery from the port of Mombasa in all cities of Kenya
CAR FROM JAPAN Kenya offers 2 types of Delivery Services:
1/ City Delivery:
We will do custom clearance & transport the car to a city near you
2/ Port Delivery (CIF/ C&F):
CAR FROM JAPAN Kenya will deliver at port & you will handle Customs.
Destination City
in Kenya
Engine
0 -1500cc
Engine
1500 - 1999cc
Engine
2000 - 4999cc
Engine
5000 - 9999cc
Engine
10.000cc +
Mombasa
$640
$741
$1,089
$1,945
$2,495
Nairobi
$675
$791
$1,139
$2,299
$3,295
Malaba
$735
$810
$1,310
$2,310
$3,395
Lunga Lunga
$695
$780
$1,150
$2,060
$2,895
Taveta
$750
$830
$1,310
$2,310
$3,295
Namanga
$690
$790
$1,150
$2,090
$2,895
Isibania
$835
$910
$1,410
$2,410
$3,495
Eldoret
$735
$810
$1,310
$2,310
$3,395
Kisumu
$735
$810
$1,310
$2,310
$3,395
Malindi
$675
$791
$1,139
$2,299
$3,295
Nakuru
$735
$810
$1,310
$2,310
$3,395
Kisii
$835
$910
$1,410
$2,410
$3,495
* For trucks. there is an additional charge of USD $280 due to high port charges and high transportation fee.
Why choose CAR FROM JAPAN?

Hassle-free
Car Delivery at your City
CAR FROM JAPAN promises you an hassle-free experience of importing Japanese used cars. We will delivery your vehicle to your city and quality is GUARANTEED.

Missing Parts
Guarantee
CAR FROM JAPAN guarantees replacement of any missing parts from your vehicle all the way to your city or border!

24-hour Port
Security
We have 24-hour high level security to ensure your vehicle stays safe at Mombasa Port!

Fast, Safe Delivery
We clear your vehicle at the port and deliver it to you as quickly as possible, usually between 3 and 8 days depending on your country!

Save Money
You just pay CAR FROM JAPAN one time. No need to send money to the agents in Mombasa Port, we take care of everything for you!

30 Day Free Storage
We guarantee 30 days of free storage at Mombasa Port so you don't need to worry about storage fees!
Get In Touch With CAR FROM JAPAN Kenya Agent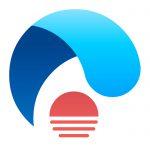 CAR FROM JAPAN – Nairobi OFFICE
Mr. Martin – mr. Rafique – mr. kevin
5F, Aly's Centre
Junction of Mpaka road and Muthithi road
Westlands, Nairobi, Kenya
Phone: +254 – 20 – 765 2222
kenya@carfromjapan.com
carfromjapan
+254 728 392 690 – Martin 
+254722886200 – Rafique
             +254702992759 – Kevin
             8:00am – 8:00pm (Kenya time)
Testimonials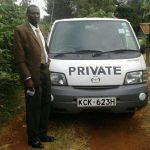 ⭐️⭐️⭐️⭐️⭐️
I was very satisfied with the standard of service to your customers. Being a new customer I was a bit worry but now am confident after importing 2 cars from your company. Thank you so much, the condition of the cars was perfect and my clients were happy. Hope to do more business in future. David Kahara
DAVID MWANIKI KAHARA
Toyota Passo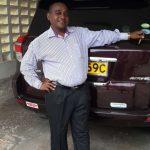 ⭐️⭐️⭐️⭐️⭐️
Hi, Mr. Tunvir. I hope all is well with you. May register my appreciation to you for being honest in a business transaction with me. The car arrived safely and I have already cleared it. It is as fine as you had indicated to me. Thank you so much. I wish to have further business with you in the near future. God bless you richly. Shalom.
Benson Mutie Maithya
Toyota Vanguard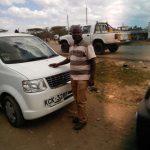 ⭐️⭐️⭐️⭐️⭐️
I have finally cleared the car out of Mitchell Cotts CFS in Mombasa. Thank you, Mr. Tunvir and Merry Xmas and I take this time to wish all Car From Japan staff and management a happy new year 2017. We plan to make new orders during the forthcoming year 2017. Stay connected to Citi Prime Systems Limited in Kenya
Delacom Services Freight Company Limited
Mitsubishi EK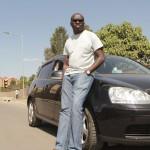 ⭐️⭐️⭐️⭐️⭐️
I have got the car. It is in great condition and I am very satisfied with it. Everything was very organised and smooth. Thank you for the great customer service. When I have the chance I will recommend Car From Japan to my friends and family members. Here is my photo with the car
Oliver Cheruiyot
Volkswagen Golf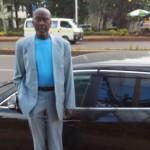 ⭐️⭐️⭐️⭐️⭐️
Hi Tunvir, my dad after getting the car delievered to him he loves the car. All is well. When my parents are happy so am I. Let me thank your team for everything and you will be soon hearing from me again. I am looking for another Atenza for mine. And again thank you so much. Customs went easy and you guys are simply the best. Thank you so much.
James Martin Kamau
2009 Mazda Atenza
SUBMIT a QUestion - REPORT a problem