ask@carfromjapan.com
carfromjapan
+81-90-8402-5615
Mon-Fri 9:00am – 6:00pm (Jst)
Best Selling Japanese Car Models in Bahamas
SUV 
Sedan 
Hatchback 

CAR FROM JAPAN will not guarantee any defects that appear on the car prior to purchase.

Please pay to Car From Japan's bank in Japan. Car From Japan guarantees 100% money back and other financial security for payments made to CAR FROM JAPAN bank only.

Age restriction
No more than 10 years.
Pre-shipment Inspection
No inspection required.
 Marine Insurance
Not mandatory
Steering Handle
Right (Exceptions for special cars e.g. ambulance and fire engine)
Import taxes rates
Custom duties depend on the CIF value:
Car Value of $10,000 or less: 45% Duty

Car Value of $10,000 – 20,000: 50% Duty

Car Value of over $20,000: 65% Duty
VAT: As of January 1st 2015, Bahamians must pay an additional 7.5% tax on imported vehicles, unless imported on a temporary basis.
Environmental levy is USD 200.
Procedure fee is 1% of FOB price.
Other charges may include: storage fees, freight and insurance and landed charges.
Shipping Destination ports
Nassau, Freeport Grand Bahama
  Expected Delivery time
Generally cars for sale in Bahamas in our stock are shipped within 2 weeks and will reach your country in 6-7 weeks from purchase.
  Payment Methods
Bank transfer (USD or JPY), Credit Cards, PayPal
Why choose CAR FROM JAPAN?

HUGE STOCKLIST
We have 10,000+ stocks for you to choose from. Prices start as low as USD 1. All models are available from Toyota to Lamborghini.

SAVE MONEY
Save Money: Get your used car from Japan directly and avoid all middlemen in between. You get a great quality Japanese used car in cheaper price.

SAFE AND SEAMLESS PAYMENT
For your convenience, we accept many types of payment methods which include Paypal, credit card, bank transfer, etc.. Contact our agent for more details. Any payment to CAR FROM JAPAN is secured with 100% money back guarantee.

24/7 SUPPORT
We have offices in multiple countries to answer you almost all the time. Just send us an email and we will reply you.
Get In Touch With CAR FROM JAPAN Bahamas Agent
ask@carfromjapan.com

carfromjapan
+81-90-8402-5615
8:00am – 8:00pm (Bahamas time)
Testimonials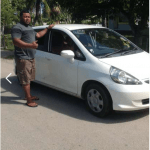 ⭐️⭐️⭐️⭐️⭐️
"Dear Tunvir, Sales and Marketing Team, Car from Japan, I just want to give you guyz an update about the car that I have ordered from you thankfully we have made it. Everything was easy and smoothly about releasing it here in the kingdom of Tonga.So I am very or more than happy, my family also, to thank you (arigato) for your close n kind coperation inorder for me to receive this car safely here in Tonga. So from this good work that we have complete I am thinking of inviting my friends n families here in the Kingdom to use your company or Car From Japan to buy for them a gift for christmas or even me I am looking to buy more in the future so thank you very much I appreciate your help and support form there. Best Regards Faingata'a Vaitaki n families"
Faingata'a Vaitaki
Honda Fit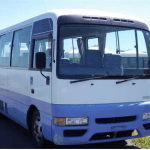 ⭐️⭐️⭐️⭐️⭐️
Hi Lan, We are pleased to let you know that we received the bus last week. Thank you all so much! Kind regards,
Noel Bryan Ebanks
Nissan Civilian Bus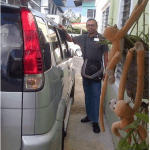 ⭐️⭐️⭐️⭐️⭐️
Dear Islam. My Cami has arrived. I am very happy. Clearance was smooth. Its safely now at home with me. Should I need another vehicle in the future,surely I will be in touch with you. Many thanks.
Rajendra Sookdeo
Toyota Cami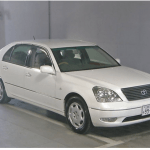 ⭐️⭐️⭐️⭐️⭐️
Hello Mr Amin, I received the car today. It is the same with the photos on the website. I like it. Thank you.
Andrew Brandon
Toyota Celsior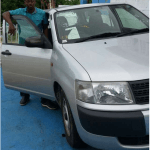 ⭐️⭐️⭐️⭐️⭐️
Hello I received my car on time, it is nice, it was a pleasure doing business with Car From Japan. The level of communication was great. I am recommending your Company to my friends, colleagues and family members. Keep up the good work!
Everton Harris
Toyota Probox Van
SUBMIT a QUestion - REPORT a problem