What Is A Title Loan, And How Does It Work
Last updated
May 07, 2022
0 comments
You've all gotten to a point where you need some quick money. The best option is to get some money from friends or family. This allows you to avoid any interest or fees. But what if you can't? You may consider getting a loan from a financial institution depending on the amount you need. But what if you have bad credit or no credit? The option of a title loan may be the best solution for you. But what exactly is a title loan? And how does it work? Keep reading to find out.
What is a Title Loan?
A title loan is a short-term loan secured by the title to your vehicle. Unlike traditional loans, which require you to provide detailed information about your income and credit history, title loans only require that you have a clear title for your vehicle and possess the ability to repay the loan. In the words of the team behind Titlelo, these loans are typically smaller and shorter in duration. They may be ideal for people who need quick cash but don't qualify for more conventional forms of financing. And, unlike other types of loans, many title lenders do not perform any credit checks when issuing these loans. Whether you are struggling with a cash flow shortage or need some extra funds to cover an unexpected expense or purchase, a title loan could be an excellent option for getting the money you need.
How Do Title Loans Work?
The process of getting a title loan is pretty simple. You need to have a car that is paid off or has little to no money owed, and you must have the title in hand. Then you take your vehicle and title to a lender and fill out an application. The lender will then appraise your vehicle and give you a loan amount based on the value of your car. The average loan amount is usually around 25% to 50% of the vehicle's value. So if your vehicle is worth $5,000, you may be able to get a loan for $2,500.
The lender will then keep your car title and give you the money. You will then have a set period to pay back the loan, plus interest and fees. The average time is 30 days, but this may vary from lender to lender. Once you have made all your payments, the lender will return your car title.
If you can't repay the loan, you can arrange for a payment plan. But if you miss any payments, the lender can repossess your car and sell it to collect on the loan. They will get specific fees even after they sell your vehicle as well. So be sure to make all of your payments ahead of time, or else this could cost you a lot in the long run.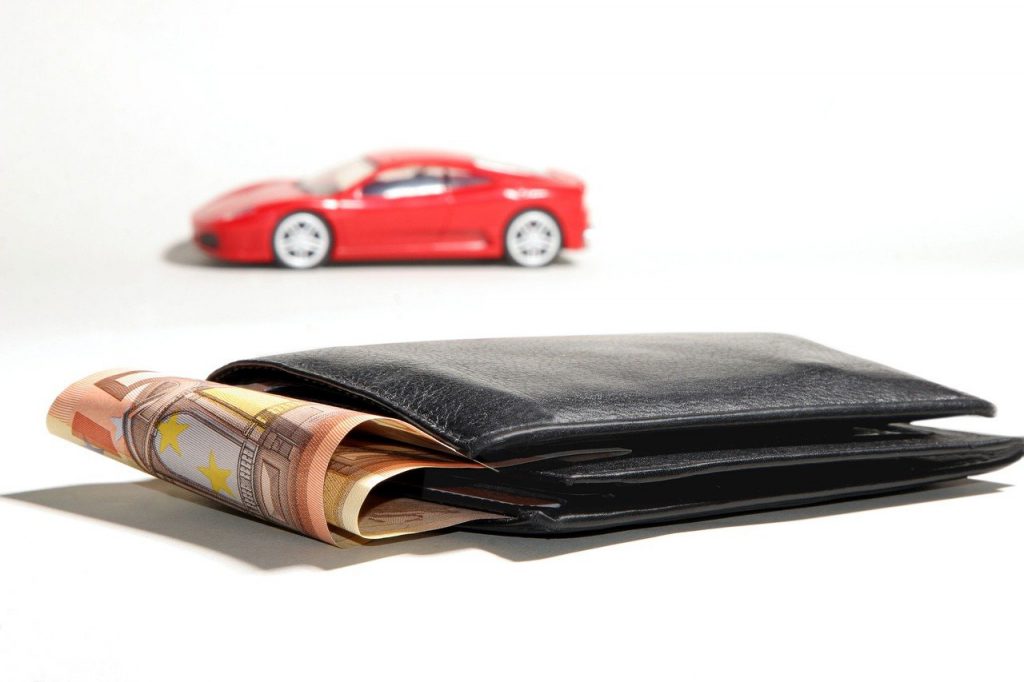 Factors to Consider when choosing a Title Loan company
Company Reputation
When looking for a title loan company, choose a reputable company. Many title loan companies are out there, and not all of them are created equal. You can research online to find out what other people have said about the company. You can also check with the Better Business Bureau to see if there are any complaints against the company.
If you have friends or family members who have taken out a title loan, you can ask them for recommendations. You want to make sure that you choose a company with a good reputation and treat you fairly. When looking at the company's reputation, you also ensure they are licensed and insured. It will protect you in case anything goes wrong.
Finally, you want to ensure that the company has a good customer service reputation. You should be able to reach someone easily if you have any questions or problems. The company should also be willing to work with you if you need to make any changes to your loan.
Loan Terms and Conditions
When you are taking out a title loan, understand the terms and conditions of the loan. You should never sign anything without reading and understanding it first. The loan agreement should be clear and concise, and it should list all of the fees associated with the loan. If you have any questions about the loan, ask them before signing anything. You don't want to agree to something that you don't understand. The company should be willing to answer any questions that you have.
Interest Rates and Fees
When you take out a title loan, you will be charged interest. This is how the company makes money. They should clearly state the interest rate in the loan agreement. Some title loan companies will charge higher interest rates than others. So you should shop around and compare rates before deciding on a company. You don't want to end up paying more than you have to. You should also be aware of any prepayment penalties. Some companies will charge a fee if you pay off the loan early. 
Loan Amount and Repayment Schedule
When taking out a title loan, borrow enough money to cover your expenses. But, you also don't want to borrow more than you can afford to pay back. You should make a budget and figure out how much you need to borrow. Then, you can shop around and compare loan amounts. The repayment schedule is also something that you need to consider. You should ensure you can afford the monthly payments. The company should be willing to work with you to create an affordable payment plan for you.
What Are The Benefits Of A Title Loan?
Fast and Easy
When you are in a financial bind, you need money fast. Title loans are a great option because they are quick and easy to get. You can usually get the cash you need within 24 hours. Title loans are also convenient because you can apply for them online. You don't have to go to a physical location to apply. You can do it all from the comfort of your own home.
Bad Credit is OK
If you have bad credit, you might not be able to get a traditional loan. But, with a title loan, your credit score is not a factor. Title loans are based on the value of your car, not your credit score. If you have bad credit, you can still get a title loan. Usually, this comes in handy if you have trouble qualifying for loans elsewhere.
No Prepayment Penalties
If you want to pay off your loan early, you can do so without penalties. There are no prepayment penalties, meaning you can pay off the loan early and save on significant interest charges. It is an excellent benefit if you want to get out of debt quickly.
You Get to Keep Your Car
With a title loan, you get to keep your car. This is a big reason many people prefer this type of loan over other options. The lender will put a lien on your vehicle, but you will still be able to drive it. You don't have to worry about giving up your car.
What Are the Downsides of A Title Loan?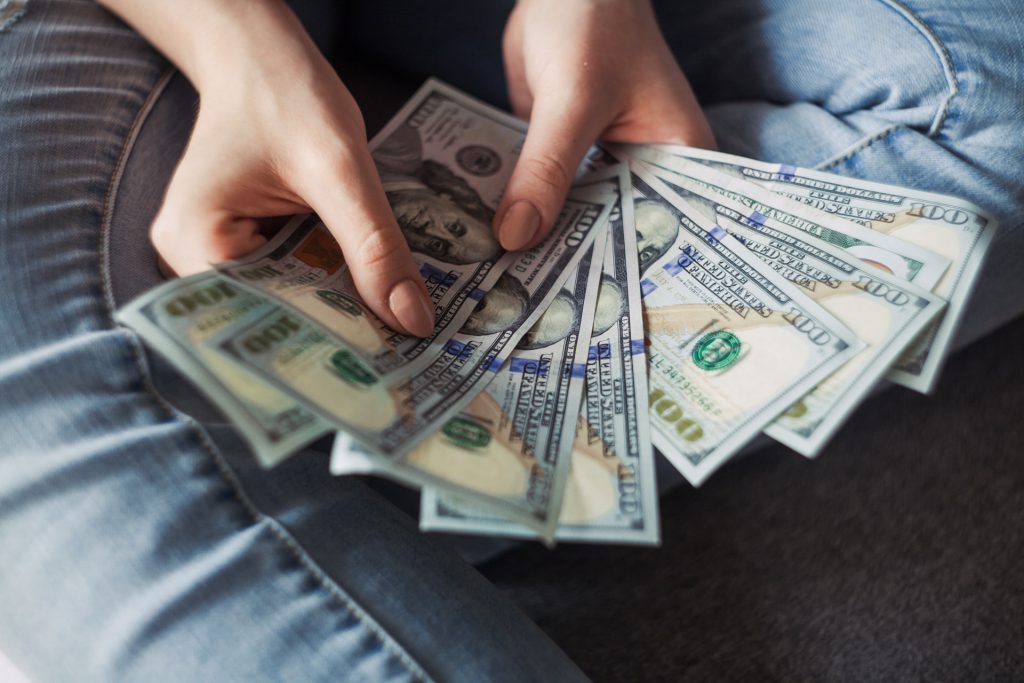 Before taking one out, you should know a few downsides to title loans. The first con is relatively obvious and has to do with failure to repay your loan. When you take any loan, there is always a risk that you won't be able to repay it. That is where security comes in. 
In the case of a title loan, you are using your car as collateral. The lender will keep your title until you repay the loan, including interest and fees. If you cannot pay your loan amount, the lender may repossess your vehicle. So it is essential only to take out a title loan if you are confident that you can pay back the money.
They typically have higher interest rates than other loans, such as personal loans or credit card advances. The lender takes on more risk by lending you money using your car as collateral, so they charge a higher interest rate to cover this.
Additionally, title loans often have very strict repayment terms. The average length of repayment for a title loan is 30 days, but some lenders may require that you repay the loan in as little as 14 days. It can be challenging to repay the loan, especially if you have other financial obligations. Also, Title loans are designed to be short-term loans. They are not meant to be a long-term solution to your financial problems. If you need money for a long time, you should consider other options. You might not be able to get a title loan if your car is worth less than the loan amount. If your car isn't worth enough, the lender might not give you a loan.
A title loan is a loan where you use your car as collateral. Title loans can be an excellent option for people in a financial bind, but they are not right for everyone. Choose wisely and always consider all of your options before taking out a loan. Ensure you understand the pros and cons to decide whether a title loan is right for you.