Top 5 Things to Keep in Mind When Buying A Car in the US
Last updated
Mar 19, 2021
0 comments
Nowadays, new cars have more tech gizmos and better safety features than models from a decade ago. And let's face it: Trading in a battered clunker with grubby seats is an inveigling idea. However, many Americans make a lot of mistakes when purchasing cars. They're likely to have been convinced with stories from their neighbors or friends about how great of a deal they receive on their last purchase. Take a trade-in, for example. A third of clients roll over a $5,000 average of debt from their previous car into their new loan. But they're paying for a vehicle they don't even drive anymore. This is not a good personal finance strategy. And the truth is, advice about great deals is one of the aims of car dealerships to make every client think they got the best car deal in the world. 
Buying A Car in the US: 5 Things to Keep in Mind
But, don't fret, we're here to help you set apart the best car-buying tips from the myths. Read on to see that successful car buying comes down to preparation, knowledge, and understanding when to walk away from a bad deal to avoid potential debts.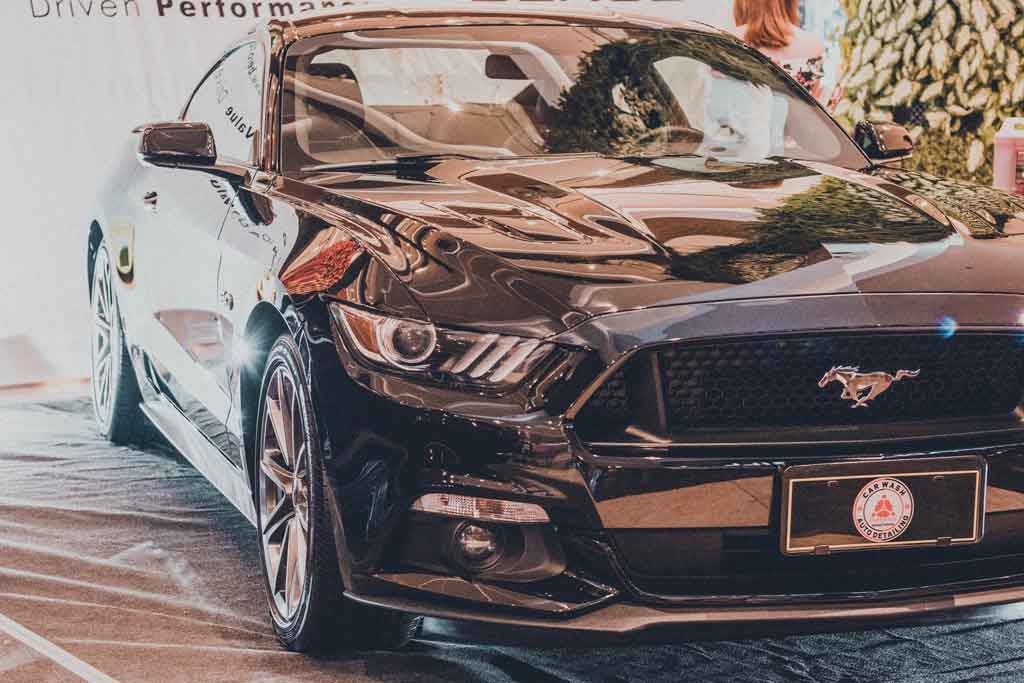 Consider Your Financing
Before you decide on buying your first or next car, it's vitally important to consider your monthly finances, and how owning a vehicle will fit into it. You will want to sum up all of your current monthly costs, including insurance, utilities, clothing, credit card payments, food, mortgage or rent payments, and other monthly obligations. Then add the monthly expenses of getting a car, including maintenance, auto insurance, parking, and fuel. 
Only when you have a clear understanding of your monthly budget can you deliberate about how much SUV, car, or truck you can afford. While car purchasing according to a monthly payment alone can cost you in the end, it's crucial not to overextend your monthly finance.
Get Pre-approved for a Loan
Prior to getting anywhere near an auto dealership, one of the most essential things to consider is to get a pre-approved auto loan from a credit union, your bank, or an online lender. However, finance experts advise car buyers who opt to get a loan from a lender outside the car dealership to weigh up a crucial question: "How much car can I afford?" This should be pondered carefully before the salesperson has you yearning for the limited model. Another benefit of getting preapproved is it also help divulge any issues with your credit. Thus, prior to car shopping, it is recommended to get erroneous information off your credit report or build up your credit score. 
Also, compare for the best rate. Some lawyers state that many individuals are being charged more for interest rates than they should be depending on their creditworthiness. Some may not realize it, but dealerships are actually permitted to mark up the price it offers you above what you really qualify for. Through a credit score, however, the buyer might qualify for a 6% interest rate. But the dealership might not inform you about this and offer you a 9% rate instead. If one took that bad deal, he could spend thousands of dollars more in interest while the dealership and its finance company split the extra money, they took from you. For that reason, it's all-important to have a record of transactions like a car bill of sale template that acts as a receipt or a legal document before completing a sales deal. On top of that, having a preapproval can be a valuable card that can help you negotiate a better value. Be careful, though, there is a slew of lending outfits operating online. It's still wise to go with a credit union, a mainstream bank, or other reputable lenders. 
Do Some Research and Shop At The Right Time
Ahead of choosing dealerships to visit, search for customer reviews so you could thwart having a bad experience. Howbeit, experts warn that just because a car lies on a creditable, well-reviewed lot does not necessarily mean that the vehicle is issue-free. Therefore, it's advised to dig deeper, especially if a buyer decides on purchasing a used car. It is also recommended to check the title online.
In addition, it is suggested to ignore the advice about going to the dealership right before closing time–this is not true. Rather, it is recommended to shop just before the end of the month, quarter, or end of the year. Salespeople and dealers have goals and possibly will offer you a better deal if they are required to hit a few more sales for their next bonus. Shopping on the weekend is also fine if you have a lot of time to purchase a car or just browsing. Usually, dealerships are at their busiest, and if you don't seem like a serious buyer, they'll probably not accommodate you. If you do decide to buy, be prepared to wait a long time to get a test drive, negotiate a price, get through the finance office, and have your trade-in appraised (if you have one.) 
Test Drive Potential Purchases
Another key part of any new or used car shopping is a test drive. However, to get the most benefit, you'll need to do it right. A good test drive may take a long time before you leave the lot of the dealer. It's wise to inspect the vehicle and ensure you're comfortable in it and check everything you need to see. If the vehicle is not pleasant on the dealer's lot, then it's likely will not be any more pleasant three months after you purchase it. 
While most dealers have pre-planned test-drive roads, you should also find opportunities to drive the kind of routes you travel every day. It's also prudent to drive the specific car you are wanting to purchase so you can identify strange noises, quality issues, or drivability problems. After all, not every new car that goes on sale is in perfect condition. During the pre-purchase inspection, for those who opt for a used car, problems should also be heed so the mechanic can investigate them.
If you have children, it's also a good idea to bring their car seats to ensure that they can be installed easily, and they will fit where you need them to. If you're planning on bringing large objects frequently, take them along to check if they will fit as well. Examples include sports equipment, musical instruments, and dog crates. 
Know Your Rights
Whether you go for a new car or a used one, you should take the time to be familiar with the return policies and warranty package. Is there a lemon law in your state? Do you have to supplement the warranty? At present, there are only six states that have one, so make sure to check on them.
Final Words
The car buying process may be frightening. But regardless of what type of car you're looking to purchase, bear in mind that it can pay to do your homework with extensive research and be prepared before going to the dealership, so you won't have any regrets in the future.