Should I Buy Extended Warranty On Used Car?
Last updated
Jan 06, 2023
0 comments
There are a lot of strong opinions on buying extended warranties for used cars: should I get them? or is the car extended warranty a scam? In fact, there is no standard answer to the question: Should I buy extended warranty on used car? But there are some truths you should know before you make that purchase. If an extended warranty is something you are considering, you definitely should read this article.
A Car Extended Warranty: Everything To Know
We've had a lot of questions about extended warranties for used cars. We put it together to help you make a wise decision. For someone, who doesn't still have the definition of the term "extended warranty", we will go through and make it clear what is an extended warranty and what does this warranty cover?
Normally, vehicle manufacturers will provide customers with a standard warranty on all new cars. This warranty covers most parts of the vehicle for a specified period of time, usually 3 years or 100,000 miles. After the standard warranty expires, drivers will have to pay out-of-pocket for all other repair fees. At that time, some drivers will consider buying an extended warranty.
An extended warranty is essentially a service contract between the vehicle owner and the warranty company. Under this contract, the warranty company will pay certain repair fees, included in the contract for a specified period of time. This type of warranty is always provided by dealerships or manufacturers at an extra expense in addition to the purchase price to cover repairs or replacement of certain parts outside of the manufacturer's warranty. 
Basically, extended warranties work similarly to the standard warranties from the manufacturer. When you have a mechanical problem, take your car to a licensed center for repair and replacement. If your repair is under warranty, you don't need to pay repair fees to the shop. However, you also should know that an extended warranty will not pay all repair costs. What does the extended warranty cover? Some parts are covered under an extended warranty such as:
Transmission

Steering system

Electrical components

Drivetrain

Engine Assembly…
Does A Used Car Come With A Warranty?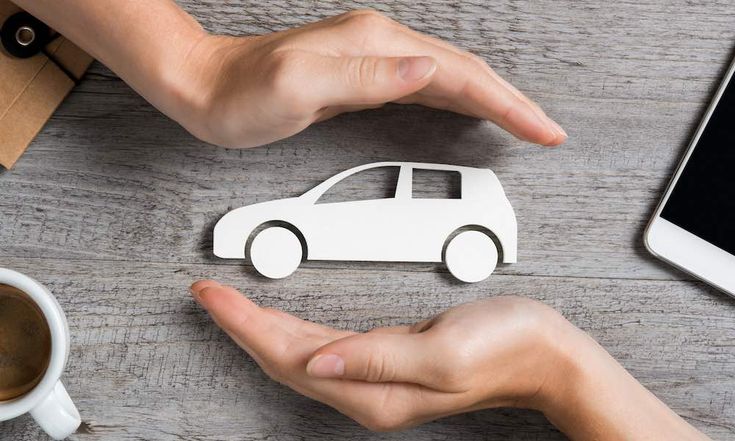 Every new car is equipped with a manufacturer's warranty, however, for used cars, it's very important to know what part of your car might be covered by a warranty if your car needs to repair in the future. Your used car will still be under the manufacturer's warranty if this warranty is transferred to the new owner. Dealers are required to post buyer instructions on every vehicle they sell.
This guide will show whether the vehicle comes with any form of warranty. In addition to checking the buyer's instructions to know whether your used vehicle is under the warranty, you can find it in the VIN or call the dealership. In case your used car has expired the manufacturer's warranty period, buying an extended warranty is a good option?
>> Related post: How to Check if a Car Is Still Under Warranty
Should I Buy Extended Warranty On Used Car?
As we mentioned at the beginning, there is no official answer to whether you should buy an extended warranty for a used car. The decision will depend on the condition as well as the warranty policy currently applied to your used vehicle. You might consider buying an extended auto warranty for a used car when you know the performance, make, and model of your vehicle are unreliable. Checking the reliability rating when buying a used car can help you determine if the car needs major modifications during the extended warranty course.
For some drivers, buying an extended warranty on a used car can provide peace of mind and comfort in knowing that when something goes wrong with your car it's covered. Because some people think it would be better to make small monthly payments for the used car's extended warranty than to pay a large repair bill for unexpected breakdowns. Simply put, If you know that used cars don't have a good record or they have an expired manufacturer's warranty, an extended warranty can be a good option for you.
However, there are some situations, in which we don't recommend you buy this type of warranty because it can waste your money:
Used cars are still under the manufacturer's warranty: It will be unnecessary and wasteful when you buy an extra extended warranty in this case. Some manufacturers may offer up to 10 years warranties on certain parts of the vehicle, so it could result in you don't need to use extended coverage anymore.

When used cars have good reliability and high performance, you also don't need to spend money on an extended warranty. 
How Can We Avoid Extended Warranty Scams?
Do you have any idea about how much you must pay to buy an extended warranty? The average cost of a used car warranty will range from $837 to $1200. It will be a whopping number and you certainly won't want this money to fall into the pockets of scammers. That is also the reason why so many people consider this when making the decision to buy an extended warranty.
According to the Consumer Reports survey of 12000 subscribers, many people assumed that extended warranties are an expensive gamble, and more than haft of people who bought extended warranties never used the coverage. That's why you should consider and research carefully before purchasing this type of warranty. There are some notes to help you give a well-informative decision as to whether should I buy extended warranties for a used car or not below: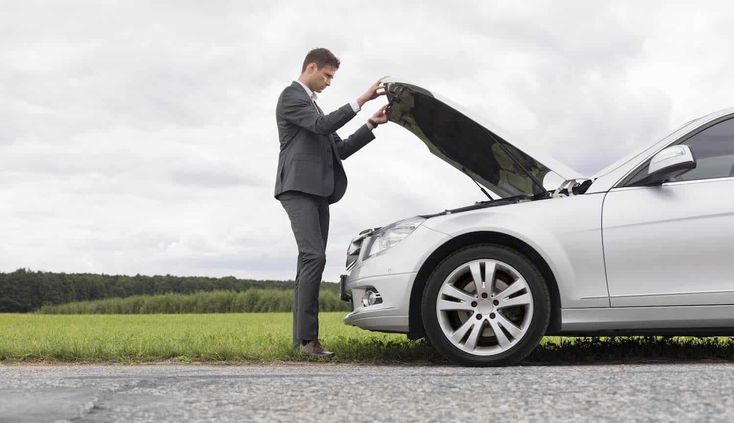 Choose a suitable extended warranty package
Currently, on the market, there are a variety of car warranty packages that drivers can choose from. If car owners are looking for cost-effective extended warranties, finding the right option will be much more difficult. However, paying more doesn't mean you'll get the best warranties. You should know: what are you really buying? bumper-to-bumper coverage targeted protection like power trains or electrical. No matter the type of warranty you choose, be sure to read the fine print to discover what the policy actually covers. 
It is important that drivers understand their car situation and financial condition. Thereby, determining the appropriate extended warranty package for cars also becomes easier. Customers should understand which parts are at high risk of damage and malfunction during use.
Find a reputable extended warranty provider
When buying extended warranties for used cars, drivers need to pay attention to choosing a reliable and appropriate warranty provider. There are currently three basic organizations that offer extended warranties, including car manufacturers, new and used car dealers, independent companies, or third parties. Drivers need to learn carefully about the extended warranty sales agency to be sure to buy extended warranty packages from reputable companies. Choosing the right provider also helps ensure maximum benefits for customers.
>> Read more: What Is Drivetrain Warranty? Everything To Know
Read carefully the term of the extended warranty contract
Each warranty company will provide different terms and services. In addition, some companies now support customers with additional services such as the wheel or part warranty. Therefore, customers should read carefully and communicate clearly with the provider, to avoid falling into the case of "lost money". The criteria drivers need to understand when reading an extended warranty contract for used cars include:
Which parts on your car are under warranty and non-warranty?

What does car maintenance include?

Where can the warranty be made?

Do I have to pay cash upfront for repairs?
To ensure their own interests, drivers need to carefully review and clearly define the terms stated in the contract. Not only that, but you should also understand the warranty policy and benefits before officially buying an extended warranty package.
Identify the exact location that will be directly responsible for the warranty
One note when buying extended warranties for used cars is that customers need to know the exact location of the place responsible for repair. In case of problems, this will be the place to directly repair any damage related to the car. Therefore, vehicle owners should choose trusted car repair addresses, near where they live to help facilitate the maintenance process later.