14 Remarkable Movie Quotes about Driving and Cars
Last updated
Feb 01, 2018
0 comments
Hollywood has always been prolific in producing great movies, and a good number of them are about cars and driving. There are movies about racing, driving, some of them have becomes popular enough to be turned into a franchise such as The Fast and The Furious, Cars, and more. So, it makes sense that there are plenty of hilarious, memorable, and serious movie quotes about driving.
Best Movie Quotes about Driving and Cars
There are so many iconic dialogues and one-liners about automobiles to be found in so many movies! Many of them have found their way in various automotive scenarios. Let's find out some of the best movie quotes about driving and cars:
GoldenEye (1995)
"Need I remind you, 007, that you have a licence to kill, not to break the traffic laws"
Q (Desmond Llewelyn)
Without a doubt, GoldenEye is the movie about James Bond. Yet again, Q has stolen the show completely with the epic quote reminding him about the laws of traffic.
Rush (2013)
"Men love women, but even more than that, men love cars"
Lord Hesketh (Christian Mckay )
The merciless battle between 2 highly skilled drivers James Hunt and Niki Lauda, yet the best quote belongs to the side character  
Lord Hesketh. The line he said not only is the truth but also takes this sport action movie to the whole new level. 
Gone in Sixty Seconds (2000)
"Remember: the car is you, you are the car. Okay? Let's ride!"
"I just stole fifty cars in one night! I'm a little tired, little *wired*, and I think
I deserve a little appreciation!" | Randall 'Memphis' Raines (Nicolas Cage)
Well, who does not deserve appreciation after pulling off such a heist! The movie might be shallow and glossy and the critics did not 'appreciate' it much, but it had cool cars and a star-studded cast. The audience also loved Memphis and showed 'appreciation' for what he does best – stealing cars!
The Fast and Furious (2001)
 "It's not how you stand by your car, it's how you race your car" | Edwin (Ja Rule)
"I live my life a quarter mile at a time" | Dom Toretto (Vin Diesel)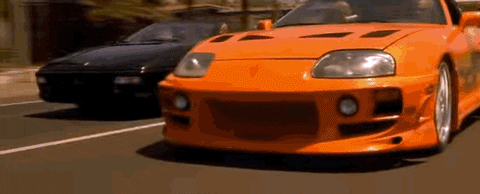 Any such list would be incomplete without a citing from this movie. The franchise has an ardent fan-following enthusiastic about high-speed and racing cars. After seeing Dom telling this line to Brian in the big screen, many would-be and wannabe street racers have made it the mantra of their life.
The Transporter (2002)
"I always say, the way a man treats his car is how he treats himself" |
Inspector Tarconi (François Berléand)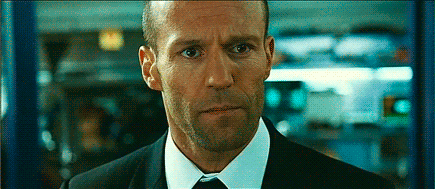 Everybody must have loved Frank Martin (played by Jason Statham), the stoic driver who gets into the dangerous business of transporting cargo, anything and for anyone. However, Inspector Tarconi actually speaks the mind of thousands of men!
SEE MORE:
Days of Thunder (1990)
"Tell me what you love so much about racing" | Dr. Claire Lewicki (Nicole Kidman)
"Speed. To be able to control it. To know that I can control something
that's out of control" | Cole Trickle (Tom Cruise)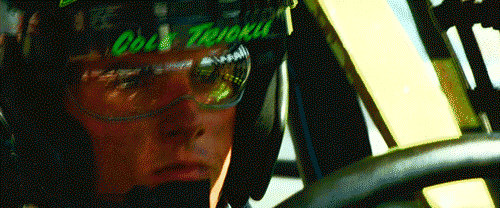 Set in the fast-paced world of NASCAR, the movie was about racing, rivalry, and reconciliation between two racers. But, that dialogue from the rookie hotshot Trickle is what that gives real goosebumps to all the speed junkies!
Cars (2006)
"Float like a Cadillac, sting like a Beemer" |
Lightning McQueen (Owen Wilson) & Doc Hudson (Paul Newman)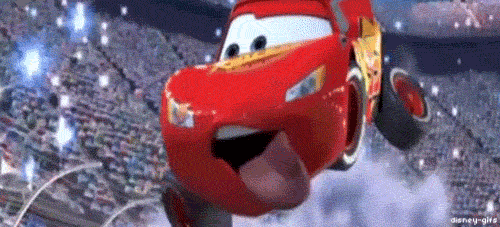 What is the car quotes list without the quote from Cars? A legendary movie from Disney & Pixar tells the story about how a race car Lightning McQueen find the true meaning of family and friendship in the old town named Radiator Springs. The epic line which is a reference to boxer Muhammad Ali makes children and adults went absolutely hyped!
Batman Forever (1989)
"It must be the car. Chick's always dig the car" | Batman (Val Kilmer)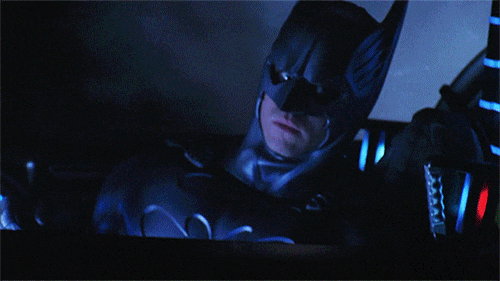 Batman was a huge hit in the summer of 1989. It had some tough competitions including Ghostbusters II, Back to the Future Part II, Star Trek V: The Final Frontier, Indiana Jones and the Last Crusade, and more but the charm of Jack Nicholson (The Joker) and Kilmer turned the box office. Well, now you know that it was not just them but some 'deep' car jokes too!
Ferris Bueller's Day Off (1986)
"A man with priorities so far out of whack doesn't deserve such a fine automobile."
Ferris Bueller (Matthew Broderick)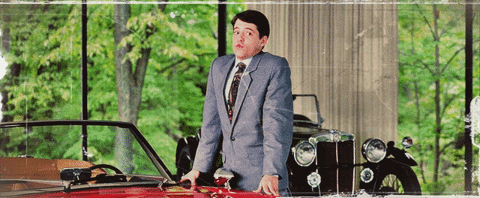 How many times you've thought this after seeing a jerk abusing a fine car on the road? And, how many of you have wanted to be Bueller to have your joyride in a borrowed Ferrari?
"How's your driving record? Clean?" | Cab Dispatcher
"It's clean, real clean. Like my conscience" | Travis Bickle (Robert De Niro)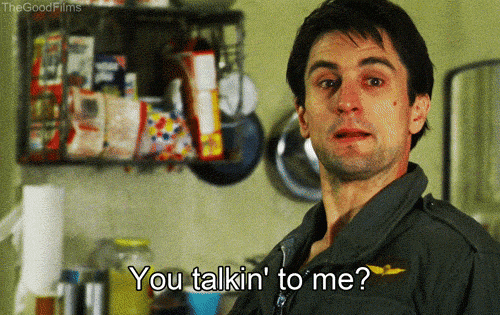 The movie is a classic and Mr. Niro did an excellent job as a disturbed, loner taxi driver. The context of this dialogue is different, but there are a good number of people who will want to use it when asked about their driving record, in the literal sense!