How Can Dealers and OEMS Prepare for Digital Disruption?
If you went into a time machine and asked OEM executives fifty years ago what their company sells, they'd say automobiles. Of course, this might be wrapped up with marketing language and peppered with words like "lifestyle" and "image." 
For nearly a century, this is how things stood in the automotive retail industry. Despite relying on continuous development and a 4-5 year development cycle and massive amounts of R&D, the industry itself was relatively static, predictable and reliant on new car sales. 
As digital disruption swept across other sectors, it was only a matter of time before it arrived here. Things have fundamentally changed and despite the challenges, and this is a major windfall for OEMs and dealers, to a smaller extent. As new business models take hold and even the mindset about vehicle ownership evolves, OEMs and dealers have endless new possibilities to position themselves as market leaders. 
To survive and thrive in the era of disruption, now's the time for OEMs, dealers, automotive digital retailers, and other players to embrace digital transformation. Here's how.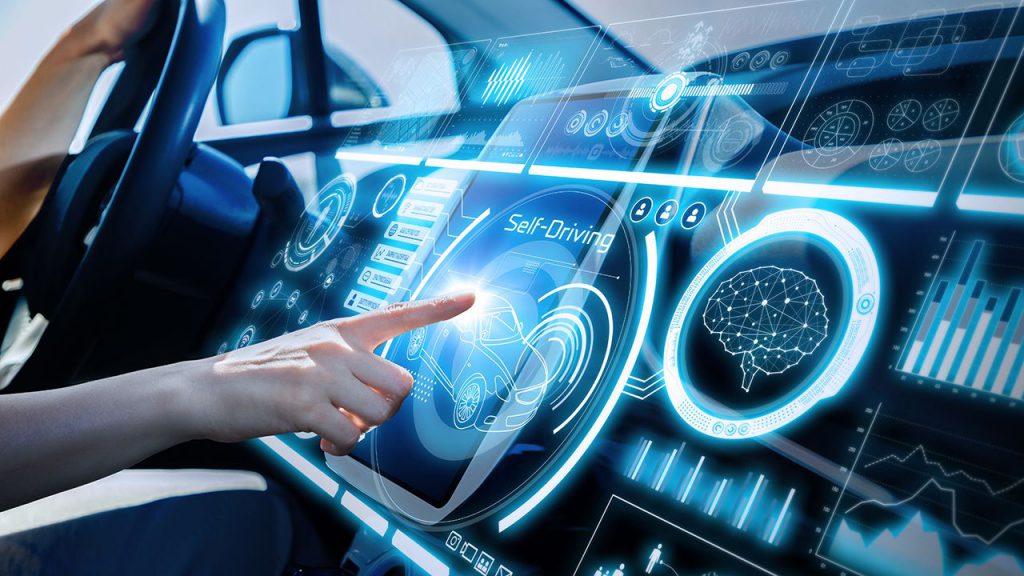 Digital Opportunity and Challenge
Some OEMs and retailers have already begun the process of automotive digital transformation, but few have really grasped the scale of change the disruption will bring. The competition is fiercer than ever and it's no longer just from the other established names out there. 
While Tesla may have already taken its shot at dealers, new players are integrating new technologies, services and experiences born in digital disruption. 
Be digital-first to ensure your operations are agile, adaptable to customers' needs, and innovative inside this dynamic new business model. That's how you can harness the power of disruption to drive your goals. 
From vehicles manufacturers to service providers
The vehicle itself will, of course, always be important. But leading OEMs have already made the jump to providing services that not only enhance the driving experience but extend the relationship between driver and the OEM beyond the car's four doors. 
Services that are sold and delivered digitally are opening up completely new opportunities and include avenues like: 
Commerce services 

Pay-as-you-drive insurance 

Concierge and AI-assistant 

Connected apps and services  

Infotainment 

Mobility-as-a-service 

Roadside assistance 

Autonomous Driving 

Predictive maintenance 

Aspirational customer experiences 
Improved manufacturing through a connected supply Chain
Digitizing supply chains enables OEMs to collect more data, drive costs down and better serve customers. With increased transparency, they've also been able to accelerate design, manufacturing and delivery. 
All of this is provided by IoT-powered devices that harness AI and other technologies to create record efficiencies and smoother workflows. Concurrently, digitization has increased output by nearly ninefold while dropping defect fates. 
While financial barriers remain high in creating these smart factories, the immense production, performance and flexibility benefits outweigh any challenges. 
Foster integration of offline and online channels 
While the first two areas may seem like wins for OEMs primarily, consumers have made their preferences clear that they still want an offline component to automobile transactions. This is where car dealers will remain essential. 
Despite all the resources now available online, people want to see what cars look like in person and, more importantly, test drive them. 
With that said, consumers still have numerous grievances with the traditional dealer model that need to be resolved. While still relying on automotive dealers as an important source of information, they do not enjoy having to do hours of paperwork that could have been completed online. Likewise, byzantine sales processes and tacked on fees are similarly unpopular with buyers. 
Now is definitely the moment in which dealerships must reinvent themselves. This starts from better integration into OEM car configuration platforms, the addition of new AR/VR technologies, and developing ways to streamlining the paperwork and sales process. 
If not, customers will continue turning to options like car-vending machines from growing players like Carvana. Likewise, dealers would be wise not to expect too much from OEMs. Many of the major OEMs have been looking into selling directly to customers by creating their own spaces that combine consumer education, new technologies and public spaces like cafes and restaurants.