Having a Car in College: The Pros and Cons
Last updated
Jul 26, 2022
0 comments
Buying a car is one of the numerous important decisions that most people make at college. It's quite difficult to decide whether you really need it or not. Moreover, there are a lot of benefits as well as drawbacks associated with having a car. But before considering some of them, let's find out how to choose a car if you are a first-time buyer. 
Pros of having a car 
There are many things you would appreciate about having a car in college, some of which are listed below. 
Owning a car gives you great freedom to travel across the country. You can plan a nice weekend in the neighboring city or a road trip to another state. It also allows you to visit various sights even if they are far away from your campus. What's more, having a car increases the number of options for internship and work since you can choose among companies located in different cities and drive there every day. 
Public transport is one of the most unpleasant things students face commuting to their schools. Sometimes, traffic may be extremely heavy and using public transport makes it feel even worse. What's more, trains and buses may not stick to the schedule without any warning, so constant delays cause additional difficulties. Sounds like a nightmare, doesn't it? However, if you have a car, you can reach your destination whenever you need with comfort. 
Students usually need to leave their parents' home to pursue a degree at the university of their dreams. Therefore, the relationship with family becomes not so close as before. Luckily, a car can help you solve this issue to a certain extent and make you less homesick. Having your own vehicle means that you can visit your hometown more frequently and maintain strong family bonds.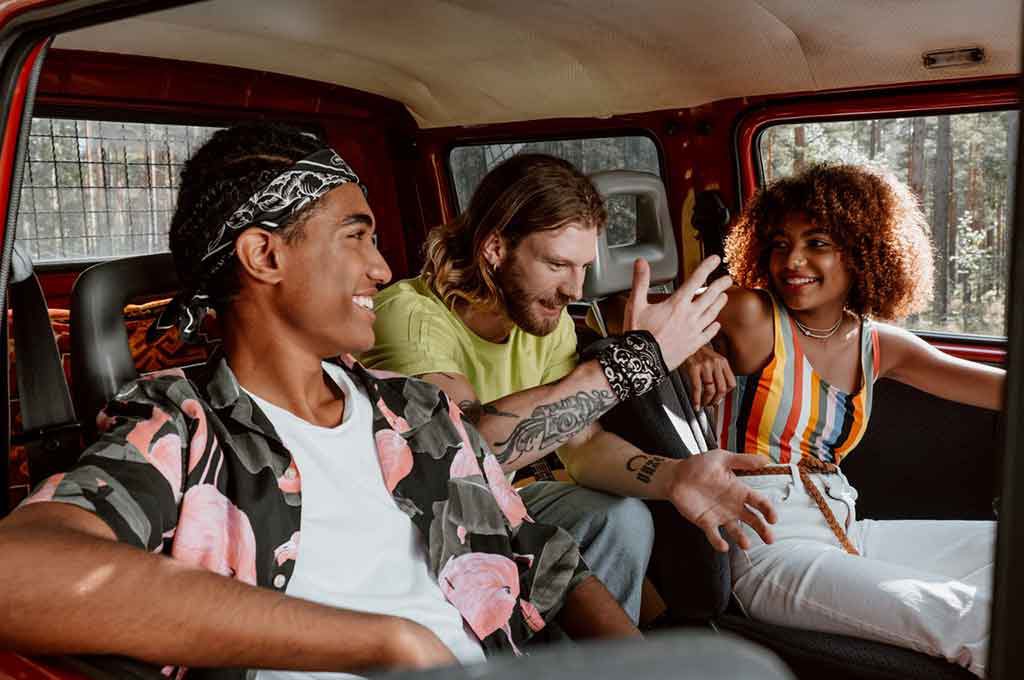 Cons of being a car owner 
Alongside the freedom to travel, a car brings some problems and makes your life more complicated. Let's find out how this happens. 
If you want to keep your car on campus, you'll probably need a parking pass. Unfortunately, students have to pay for it, so this will increase your monthly expenses. What's more, even having a parking pass doesn't guarantee you an open spot to leave your car on. 
You must keep in mind that a car requires some maintenance that might be quite expensive. To feel safe, you shouldn't skip a regular check-up. If it reveals any problems, you have to pay for fixing them. Also, you need to regularly update your insurance, which may be costly as well. So be ready to have additional expenses associated with your car. 
Another drawback of owning a vehicle is the cost of gas that may considerably fluctuate. If you are on a tight budget and try to save money, increased rates will probably disappoint you. However, you can still find some gas stations that offer a student discount.
Tips for choosing a car at college
If you are a diligent college student, you probably devote all your time to the studies. Naturally, doing all the tasks assigned by instructors interferes you with other important activities, like choosing a car to buy. However, if you've decided to properly analyze the car market and you don't have any free time for homework, you can turn to the Edubirdie essay service for college students that provides students with help. Just ask its professional writers for assistance with your assignment and be sure that they will successfully complete their part of work. 
If you are a student, you may not know how to get the best deal. Hence, proper research is needed to learn what to look for in a car. To understand how to find the one that best suits your needs, you can read special magazines or expert blogs on the web. The first thing that you can learn from them is that you should consider buying a used car. A new vehicle is much more expensive, so you'll need to live on a budget for some time to afford it. So why not avoid a major hit to the wallet? 
Secondly, set the limit for your monthly spendings. Having a car shouldn't be out of balance compared to your other expenses. Hence, it would be great to establish how much money you can spend each month. And last but not least, pick a fuel-efficient car. Since fuel prices constantly grow nowadays, you should choose a vehicle that won't affect your budget in a negative way. 
Final thoughts 
Weigh all pros and cons to make a wise decision regarding buying a car. Don't be impulsive while making a purchase so as not to regret it later. Hopefully, this article helped you to develop a more realistic view of owning a car in college.