10 Interesting and Unknown Facts about Wagon Cars
Last updated
Aug 13, 2021
0 comments
Wagon or estate cars are built on the framework of hatchback or saloon models with a noticeably huge rear end. We've gathered together some interesting facts about wagon cars – their history, their quirks (some more comical than others), and where to find one – to entice you into going out in search of one today.
What Is a Wagon Car?
An estate car is basically a station wagon that's been turned into luxury transportation. Many brands offer them as either affordable family cars or high-end models, and they come with all the amenities that you could ask for in any other vehicle.
The extended rear offers a boot space that can fit bicycles, sports gears, and anything you can imagine. The opening is big enough to stash your bulky luggage and the foldable rear seats make room for even more clutter.
Wagon cars have been reinvented from their boring boxy shape to something more elegant and sleeker. This is a more desirable model these days because of not only the looks but also for being more agile and exciting to drive than SUVs.
Features of an estate car include plenty of foot room for rear passengers, cavernous boot space, and off-road ability. They are popular with people who need to transport bulky items or need full family accommodation in one vehicle.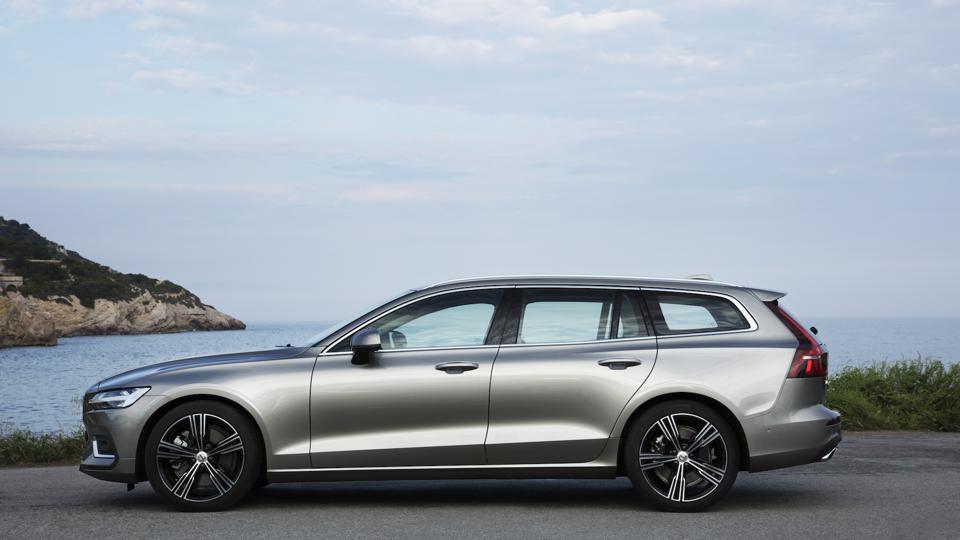 10 Interesting Facts About Wagon Cars
Wagon cars have a rich history of dominating the roads. During this long journey, it has created so many stories. Here are some interesting facts about wagon vehicles that might have not known:
Wagon Car Manufactures became Self-Dependent in 1929!
Wagon Car manufacturers started manufacturing their bodies or spare parts by the year 1923. Eventually, Ford appeared to be one of the leading dealers of station wagons by 1929.
Wagons Were Once Really Popular
Before the invasion of SUVs and minivans in the family transport sector, wagons were the only choice that millions of households relied on. They had an overwhelming presence from the 1960s to the 1980s. While the traditional wagons are rare, their evolved versions are still fan favorites.
Wooden Wagons Used to be Most Expensive!
In fact, the wagons with wooden bodies used to be termed royal, and these wooden cars were comparatively costly than the other conventional ones. The trend of such wooden car was said to be intact till 1941. These cars were the most expensive as well by that time.
Wooden Wagon & Canvas top!
Wagons during its earlier days used to have entire wood bodies. Naturally, these were much time consuming in nature. Roofs of these wooden body wagon cars used to be manufactured through large canvases. Interestingly, the purpose behind this is said to be due to the water-resistive nature of the canvases.
Generous Boot Space
Boot space is a premium for estate cars and it's often the most important factor when it comes to practicality. They are more spacious than other car types, perfect for carrying your shopping around in the boot.
Plenty of hatchbacks also have remarkably large boots, but when you're looking at volume, there's nothing bigger than an estate car. The VW Golf Variant has a whopping 605 liters ((1,620 liters with folded rear seats) of storage in its boot – that's enough room to fit over two big suitcases and their contents!
If you need even more space, some estates come with an optional third-row seat which can carry up to three child passengers or one adult passenger in comfort.
Highly Practical
A wagon has almost as much room as a 4×4 or MPV car and is generally better than a sedan. If you want something better looking than MVP and more practical than SUV, a wagon is a better option with its practicality and family room.
Estate cars typically have their engine in the back, and they are more fuel-efficient than many 4x4s and SUVs. This means that you can save money on petrol or diesel. Choose these models for lower running costs, better handling, and more comfort.
SEE MORE
Surprising Resale Value
This is one of the unknown facts about wagon cars. Toyota and Honda commuters are not the only cars with a high resale value. Expect the same if you want to sell or buy a used wagon car. Of course, it does not apply to all models. But an estate version of a car will undoubtedly have more resale value than its saloon version.
Wagons Can be Speedsters
Wagons can dominate the roads with speed although they need to be tuned. A tuned MGZT-T (code-named X-15) with a Roush engine 765 bhp is the fastest wagon car that can touch 225.609mph.
A tuned Volvo 940 set the world record time of 56.98 seconds for 30 miles overall, over a 10-mile run (20.2 mph average) and over a 15-mile run (27.5 mph average).
Wagons Have Different Structural Bases
An estate car is not necessarily just an estate version of a hatchback car; it can also be an estate version of an SUV as in the Toyota Rav4/Lexus RX300 or a pick-up truck as in the Nissan Navara/Renault Alaskan. You can also find a van version of it in the Ford Transit Connect, which is based on the Ford Focus platform.
Even the Prince of Brunei Loves Them!
The Prince of Brunei Jefri Bolkiah is an admirer of estate cars! He once ordered 7 Ferrari 456 GT Venice (around $1.5 million each) but then purchased only six because seven would be too much. Yeah, that makes sense!
If you are looking for used wagon/estate cars, check here.