The Lucky Cars Are Not Affected By Chip Shortage
Last updated
May 05, 2022
0 comments
In 2021, while the world is dealing with the pandemic, the automobile industry has also suffered a blow due to the car chip shortage. According to the forecast, auto manufacturers will continue to face difficulties in dealing with chip supply in 2022. The scarcity of car supply due to the chip shortage made many people anxious about buying a new car. So you wonder "What are the lucky cars not affected by chip shortage?" The article will help you find the answer!
Effects Of The Semiconductor Chip Crisis On The Global Auto Industry
Many analysts and industry experts predict the chip shortage will end at some point in 2022. In some ways, such a forecast is reasonable, when all the investments in production capacity that chip manufacturers around the world have been making recently…At present time, manufacturers are really concerned that the shortage of semiconductor chips is not easy to end in 2022. 
Car chip shortage update 03/28/2022, chip shortages are worsening causing nearly 100,000 more vehicles to be removed from automakers' production schedules. Many car manufacturers in the world have to suspend production and extend the time to hand over cars to customers. 
The shortage stems from a combination of various factors, including the fact that automakers closed factories during the Covid-19 pandemic last year, as well as competition for chips for electronic devices consumption. Semiconductor chips are an essential component in the construction of modern cars. Chips appear not only in the operating system, and entertainment system but also in the transmission and brake components and sensors around the car.
The chip crisis has affected car production globally and has forced many companies to cut production of less profitable vehicles. Ford and General Motors are among the major automakers that have said they will scale back production, alongside other automakers including Volkswagen, Subaru, Toyota, and Nissan. Toyota reduced production at two Japanese manufacturers in June 2021 due to microchip shortages while Mazda decreased production by 7,000 vehicles in the first quarter of 2021.
In this situation, many people expressed concern when deciding to buy a new car. Understand that, we've compiled a shortlist of cars that continue to produce despite the chip shortage to help you have more choices.
>> Related post: When Will The Chip Shortage Come To An End?
What Are The Lucky Cars Not Affected By Chip Shortage?
Let's take a look at the 3 lucky cars not affected by chip shortage. But please note that the list of cars may not be available in all regions. What we can guarantee, however, is that 3 lucky cars have higher availability than other cars.:
Nissan Altima 2021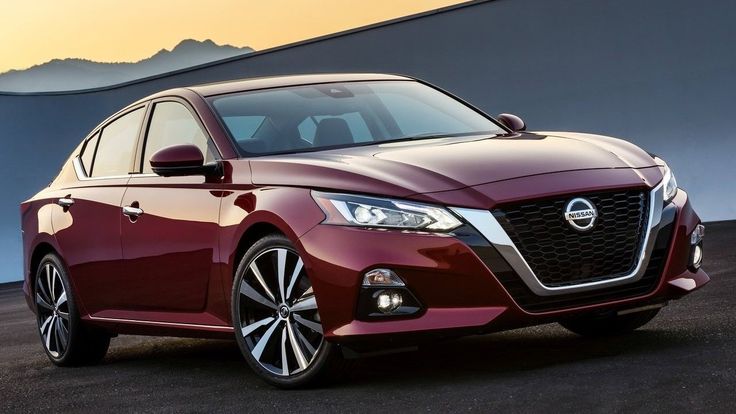 If you are a fan of Nissan, it's good news for you: Mid-size Altima is one of those cars that are still available for you and it is in stock in many car lots. 
Nissan Altima 2021 has a sporty design inspired by the Nissan Vmotion 2.0 concept. Altima isn't the most glamorous or exciting family sedan, but it does have all-wheel drive and a uniquely powerful, fuel-efficient turbocharged engine. Although the Altima It's not as attractive or appealing as the Honda Accord or Mazda 6, it's very comfortable and has good driver-assistance features.
Altima is powered by a 2.5-liter four-cylinder engine that produces up to 188 hp and 182 hp in all-wheel-drive models. With the standard 2.5-liter engine, the Altima gets an estimated EPA of 28 mpg in the city and 39 mpg on the highway. That's great for a midsize sedan.
Nissan Altima isn't a top contender in the midsize car segment, but it's still a good choice for driving every day, especially in the scarce supply condition. Altima has great fuel economy and plenty of space.
Jeep compass 2021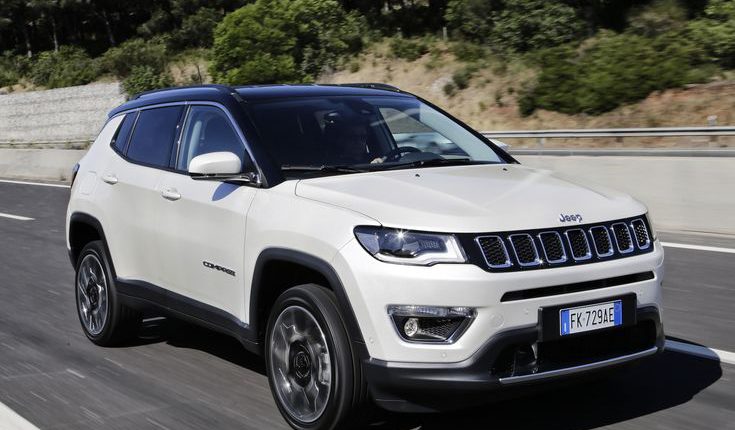 You can easily find the Jeep compass 2021 around car lots compared to other models. Compass has a pretty important change in a new look and more stylish. Jeep Compass uses a 4-cylinder engine with a maximum capacity of 180 horsepower. 
The powerful engine in the sports segment helps the car operate smoothly, and is stable when driving on any road, in addition, the driver also has an impressive experience when the car accelerates. The fuel consumption is quite stable compared to many cars in the same segment, the Jeep Compass has a much lower fuel consumption than before.
Jeep Compass 2021 has all the same safety equipment as many other Jeep models. Helping you feel safer on every trip. Specifically, the Jeep Compass 2021 is fully equipped with all safety and security technologies. Such as emergency braking technology, distraction warning/seat belt warning, airbag system, dashcam, etc.
If you want to find the fastest Jeep, this is not an option for you even in the chip crisis. Jeep compass 2021 goes from 0 to 60 miles per hour which takes about 9,8 minutes, with a maximum speed of 126 miles per hour.
Ram 1500 Classic 2021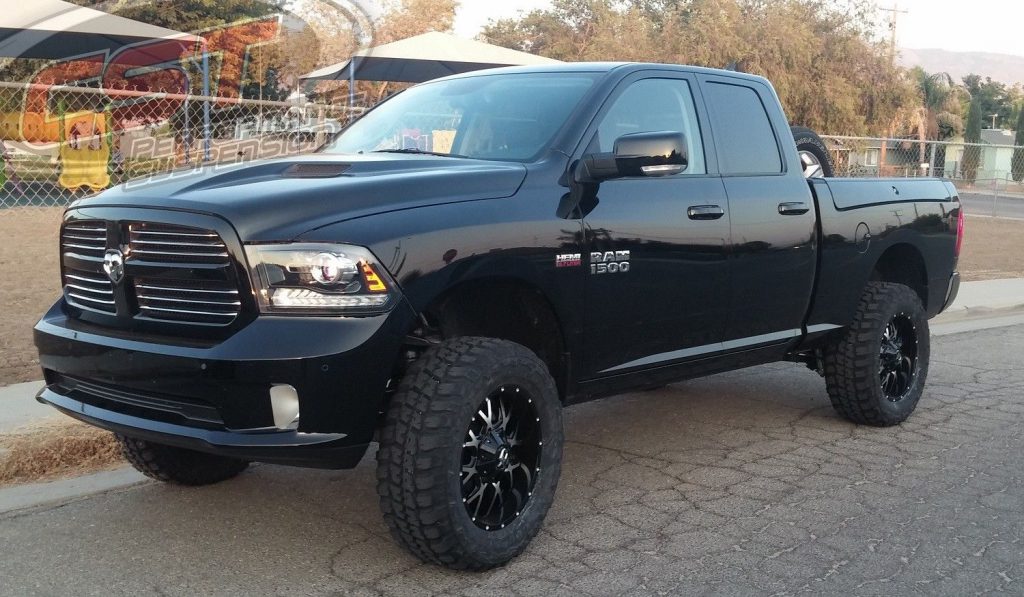 If you are going to buy a truck in 2022, there are still more available car lots. Ram Classic 2021 is a good option for you. Classic 2021 has continued to produce during the chip crisis. Why is this car called "Classic"? The reason is that the truck is from the previous generation. The current generation of the Ram 1500, the 5th generation, debuted in 2019. However, the fourth generation has been so successful that Ram still offers it – albeit in a smaller number of variants than the car's newer. 
Classic 2021 has a very smooth ride, great handling for a full-size truck, and pulls large loaded trailers easily. Ram is powered by a 5.7-liter V8. The gearbox is 8-speed and this truck has a maximum capacity of 395 horsepower at 5,600 rpm. The RAM 1500 Classic will please those looking for an option in the midsize pickup segment at an affordable price. The price for this classic 2021 RAM 1500 will start at $30,145. That's just a slight $250 increase over 5 current models.
What Did Auto Manufacturers Do To Overcome This Crisis?
Before the serious effects of the chip shortage, automotive manufacturers are forced to find new directions. Manufacturers have increased control over their supply chains. As they have to find ways to move production closer or, in some cases, produce on their own. Vehicle manufacturers have begun to review their outsourcing strategy to ensure the stability and reliability of the supply chain.
The semiconductor shortage affects the output of millions of vehicles that are planned for production. But the crisis has also spurred extensive collaboration across industries, with automotive and technology leaders now working together to tackle challenges and introduce new products, especially as cars gradually have more automatic features.
We can take the example of 2 major auto manufacturers: Ford and GM. Ford and GM have announced a partnership with semiconductor manufacturers to develop and produce chips for cars. Ford said it has reached a strategic agreement with GlobalFoundries to develop the chip and eventually co-manufacture it in the US. The goal is to cooperate with GlobalFoundries to increase the short-term chip supply and possibly manufacture the chips later on.
The company says designing its own chips could improve some car features. Thereby helping Ford avoid chip shortages in the future. Similarly, GM said it is strengthening relationships with a number of famous brands in the semiconductor industry including Qualcomm, and NXP Semiconductors, and also has agreements to co-develop and manufacture chips.
>> Read more: Why Are Used Car Prices Going Up?
Wrapping Up
We hope that the topic " What are the lucky cars not affected by chip shortage?" will give you useful information to help you have the right decision when buying a new car in 2022. The question "Will the supply of cars increase in 2022?" This is a question that is being asked by many buyers. We still don't have enough information to confirm the question. However, with the solutions of car manufacturers as well as governments. We believe that there will be many car models that are manufactured in 2022.