The Best Car Movies To Watch During Coronavirus Lockdown
Last updated
Jan 05, 2021
0 comments
While you might probably be missing driving around town during this long Coronavirus lockdown, how about enjoying the very best car movies that we have picked out for you? Of course, a "car movie" can mean many things, from a racing flick to a road movie to a film that's just set among cars in general. While we're at it, it would be boring to stick to a certain type, so our top picks form an all-encompassing, inclusive list of the best car movies of all time. 
Indeed, this list is quite eclectic. It includes a diverse and attention-grabbing mix that will keep you well entertained on your sofa: gearhead classics, cult standbys, noirs, modern blockbusters, art-house favorites, and even some genuine obscurities. Rest assured that there is something for everyone, no matter what your taste is. 
Having that said, it is certain that a "car movie," more than anything, is a film where a car plays a key role in the way a character interacts with the world, be it as a weapon, a tool, a dream, a setting, or a metaphor. Side note: we've stuck to one film per franchise, so that there aren't too many Fast and Furious movies on this list.
READ MORE
The Best Car Movies Of All Time
Ford v Ferrari (2019)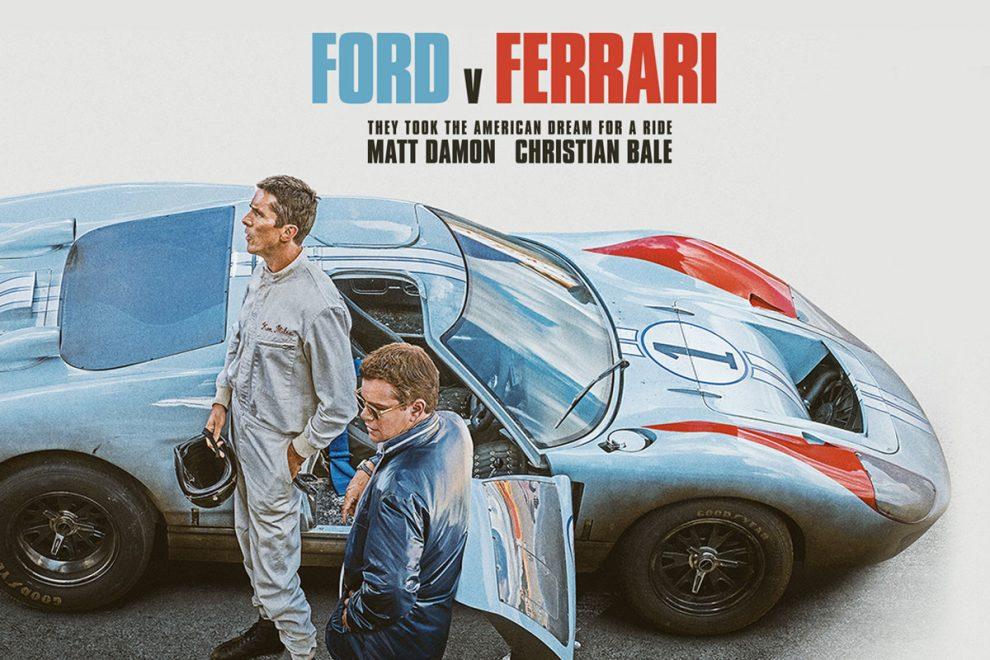 Even if you're not a motorhead, chances are you'll be thrilled by this high-velocity bromance, powered by zesty acting and Mangold's meticulous direction. Ford v Ferrari is certainly the best car movie of the 2010s, and the story it tells resonates outside of enthusiast circles to capture the general public's attention. It won two Academy Awards for best film editing and best sound editing.
On the surface, it looks like these two carmakers shouldn't have found themselves at the same intersection. One is an American giant specialised in making mainstream cars. The other is a much smaller Italian firm that plays in the upper echelons of the industry. After a failed takeover, the two companies spent most of the 1960s punching each other on and off the track and it didn't end until Ford felt it had gotten even.
The movie stars Matt Damon as the American automotive designer and everything-man Carroll Shelby and Christian Bale as fearless British-born race car driver Ken Miles. These two great men battle corporate interference, the laws of physics and their own personal demons to build a revolutionary vehicle for the Ford Motor Co. Together, they plan to compete against the race cars of Enzo Ferrari at the 24 Hours of Le Mans in France in 1966.
Rush (2013)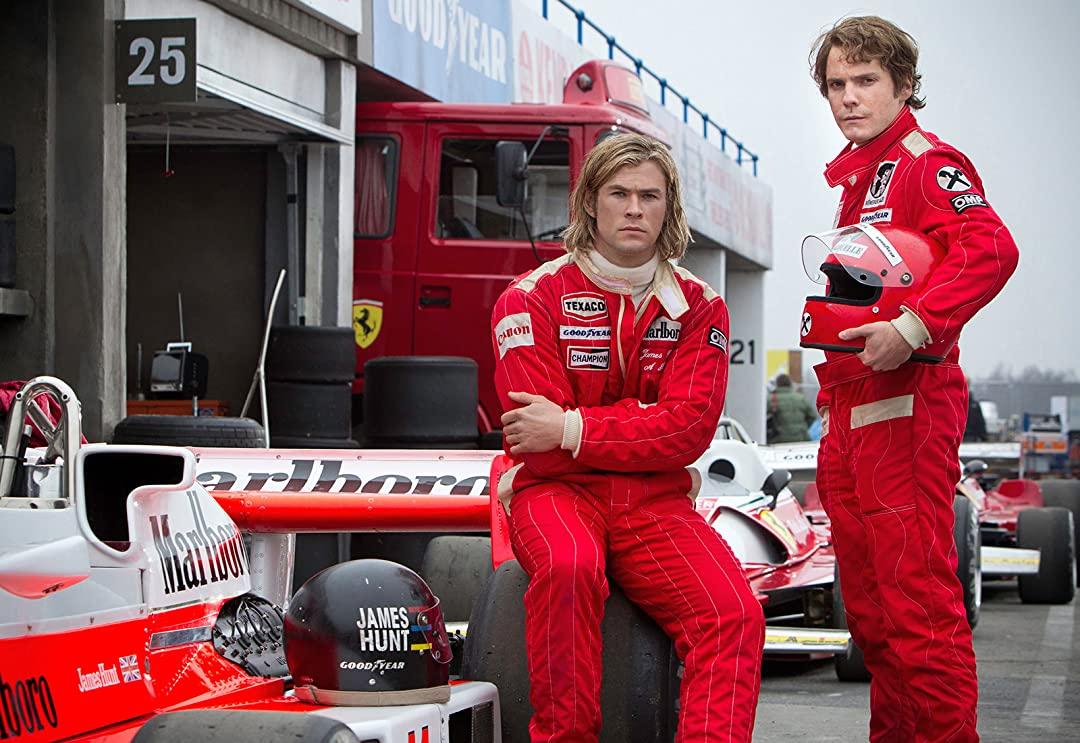 If you are an F1 fan, you will absolutely love this movie. Based on a true story, Rush details the bitter rivalry that separated James Hunt and Niki Lauda, two of the greatest Formula One pilots of the 1970s. It takes viewers back to one of the most ruthless and exciting eras of Formula One history, and culminates with the fiery 1976 crash that nearly killed Lauda.
The F1 cars of that era are exceedingly sexy, and the star-studded production team makes it even more exciting to watch. In addition to the fact that the screenplay was written by the great screenwriter Peter Morgan, Director Ron Howard cajoled many of the actual race cars out of their owners and cinematographer Anthony Dod Mantle channeled Frankenheimer shooting them in motion.
READ MORE
Baby Driver (2017)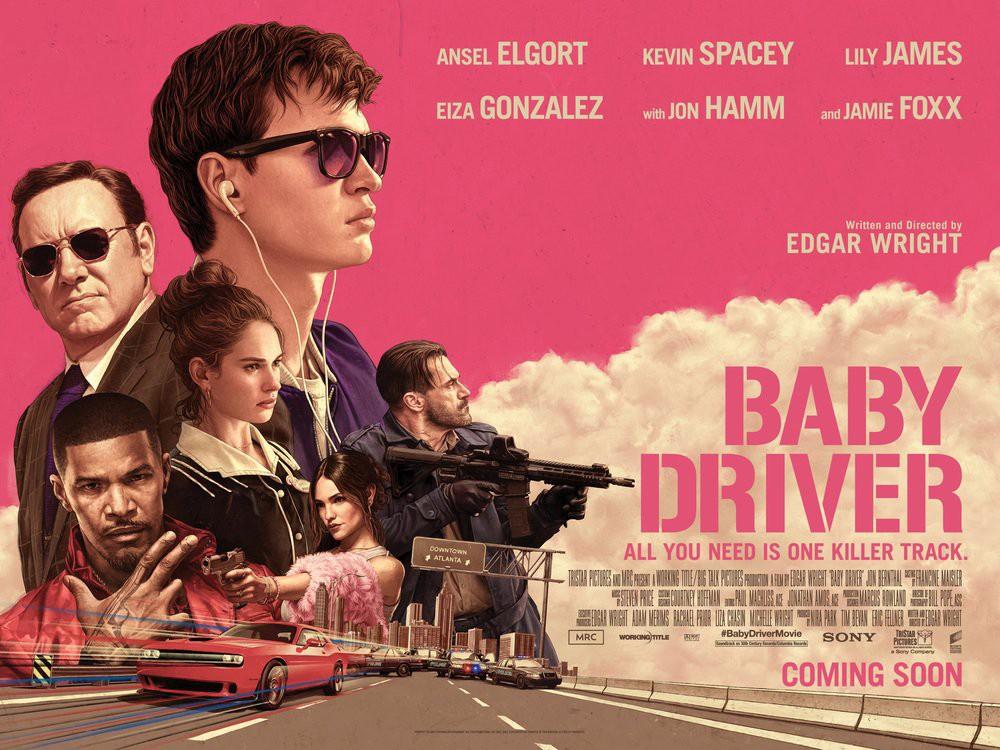 As we have mentioned, a list that only focuses on car making and car racing would be boring. Now let's venture further and deeper into other territories in the vast world of cars.
Edgar Wright's Baby Driver is an absolute cinematic joyride. This ambitious crime comedy-romance-musical-action epic follows a brilliant young iPod-obsessed getaway driver (Ansel Elgort) who tries to break free of the mob boss (Kevin Spacey) for whom he's been working. One thing for sure, if you see "Kevin Spacey" on a movie poster, you know it's gotta be good.
Secondly, the movie features some of the most surreally insane car chases of all time, perfectly choreographed to the coolest rock soundtrack in, like, forever. Such playful blend between splendid car action scenes and lively music has certainly been explored by other filmmakers over the years, but Wright takes things a bit further. He finds in the protagonist's primal connection to cars and music a poignant symbol for his emotional isolation, his need to hold the world at bay.
Mercedes, Mon Amour (1992)
Enough big-budget Hollywood movies, next is a little-known Turkish gem. Part The Bicycle Thieves, part The Old Man and the Sea, this hilarious, poignant tale is about a poor villager who goes to work in Germany and saves up to buy himself a beloved yellow Mercedes. 
Hoping to bask in the glory of his hard-earned success, he attempts to drive it back to his village, only to meet many roadblocks along the way, with much of them having to do with his own venality and materialism, as well as Turkey's infamously horrendous drivers. A very human tale that manages also to be a keen social satire, and deservingly earned a place in our best car movies of all time list.
Gone in Sixty Seconds (2000)
First, a word about the original, the 1974 Gone in 60 Seconds, in case you have watched or read reviews about it. The original was directed by stuntman H.B. Halicki, and is one of the strangest films of all time, and is borderline unwatchable. In short, it is a series of stitched-together car scenes and stunts held together with dialogue that attempts to relay an elaborate story of a group of thieves robbing a whole crapload of cars for no persuading reason. 
The remake is pretty much the exact opposite. The 2000 version is an impossibly slick, star-studded heist flick produced by Jerry Bruckheimer. 
The pitch is simple: a retired master car thief, played by Nicholas Cage, has to get back in the saddle and steal 50 cars in one night or else his brother is a dead man. What ensues is a whole lot of thrill, and a parade of sexy metal bodies, including, but not limited to a 1962 Aston Martin DB1, a 1999 Bentley Azure, 1967 Ferrari 275 GTB4, a 1987 Ferrari Testarossa, a 2000 Volvo Turbo Wagon R, and much more to get your eyes popped and mouth watering.
Collateral (2004)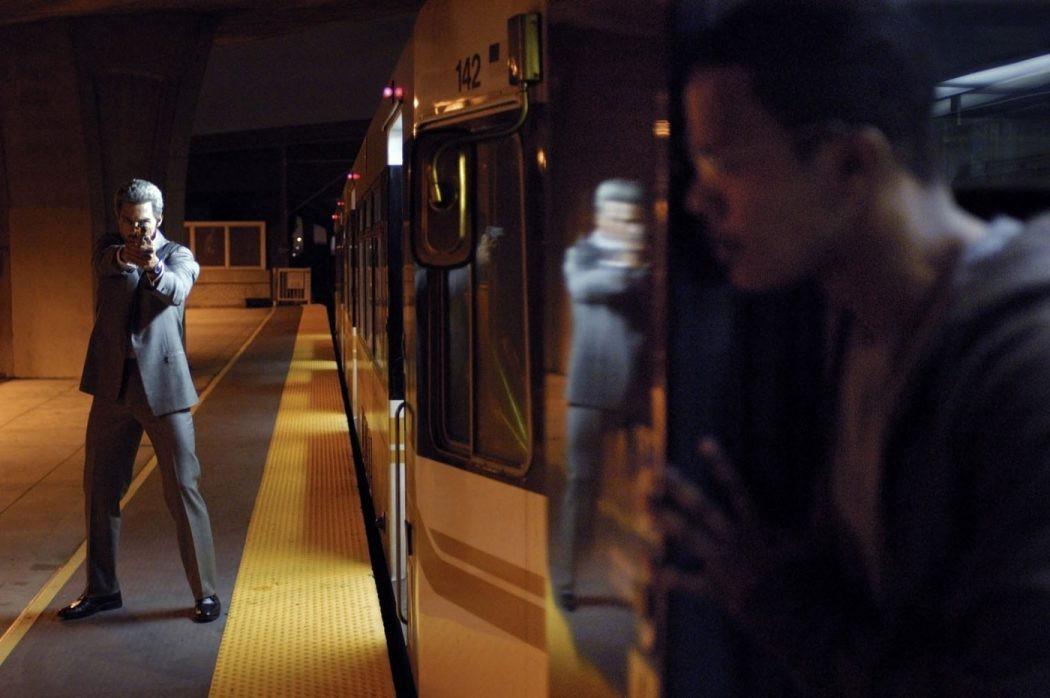 Another Hollywood mainstream, this Michael Mann's thriller is about a Los Angeles cabbie (Jamie Foxx) and his hit-man passenger (Tom Cruise). After a long day, LA taxi driver Max is about to knock off when sharp-suited Vincent offers him $600 to make five stops. Sounds good until Vincent turns out to be a merciless hitman and each one of those stops involves a hit. 
More than just car races, the movie revolves around how Foxx's cab represents a safe cocoon through which he experiences the world, and which keeps him from seizing the life that he could be living. When Tom Cruise as a white-haired assassin enters that cocoon, he begins to poke at Foxx's careful, controlled sense of self. From there, the cab ride from hell turns out to be a rite of passage. Meanwhile, Mann's beloved Los Angeles cityscapes have never been more vivid or beautiful. 
Tucker: The Man and His Dream (1988)
This movie is definitely a "car movie", as it provides glimpses into many of the automotive inventions and innovations that have become commonplace today, and the man behind them. Director Francis Ford Coppola and producer George Lucas teamed up for this glitzy, beautiful, and surprisingly personal biopic about postwar inventor Preston Tucker (Jeff Bridges), who took on the big car companies as an independent automaker. 
In reality, he effectively got crushed, but in Coppola and Lucas's telling, Tucker won a victory of sorts. No mind blowing car races in common best car movies lists, yet you will be blown away by this story of a stubborn, brilliant man who attempted to play on the same stage with his more powerful, ruthless competitors.
Death Proof (2007)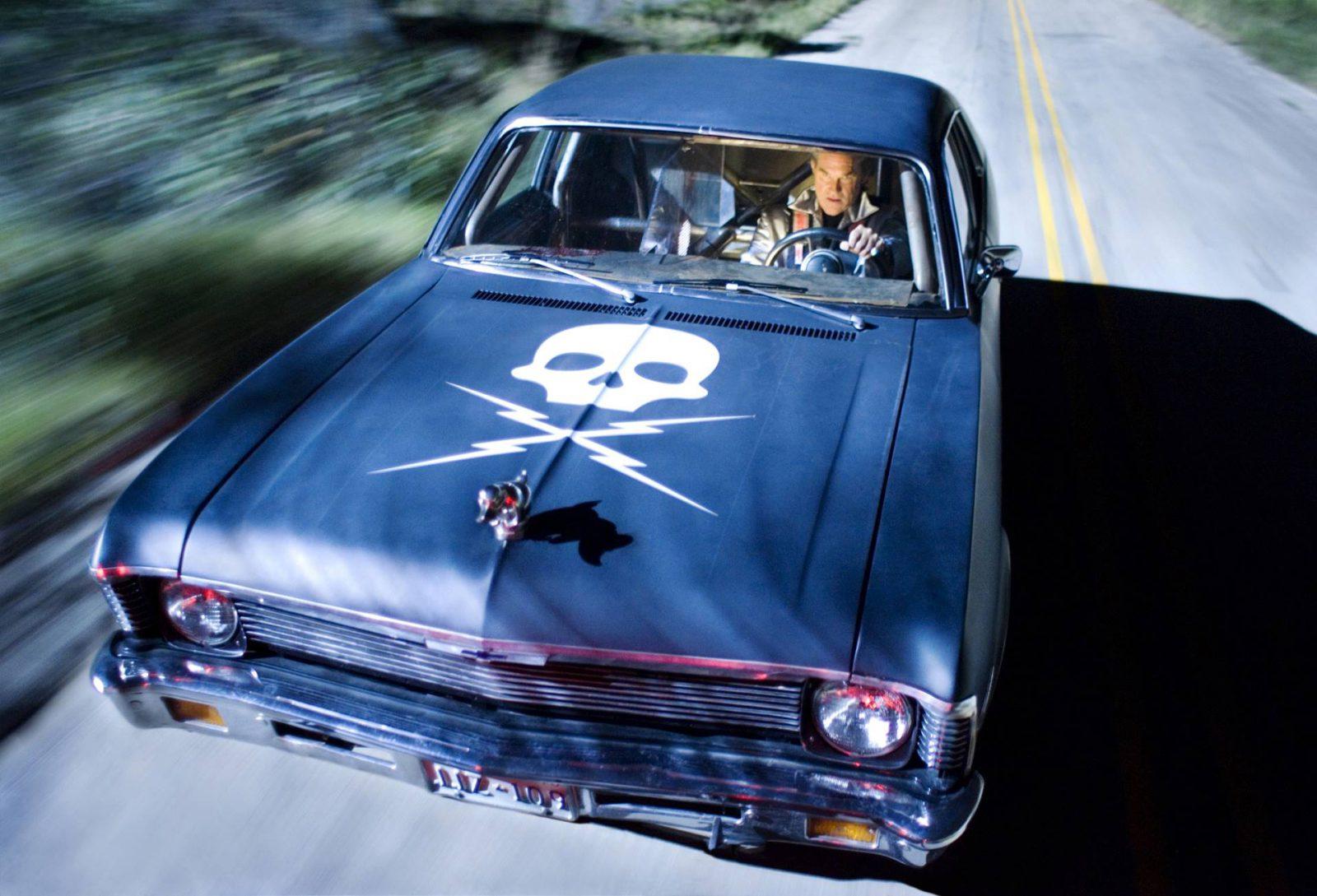 This Quentin Tarantino's homage to cult car movies is an excellent thriller movie, with the ultimate car-stunt flick, and of course full of the director's patented scenes of seemingly irrelevant dialogue. As with other Tarantino's creations, the film is thrilling yet touching; it also has the playful, experimental quality of a narrative puzzle.
The plot is simple, but maybe not so with Tarantino, you bet. Tarantino gives us a stunt driver (Kurt Russell) who gets off on killing carloads of unsuspecting females. In the first half of the film, we see him stalk and consume his prey; in the second half, we watch a group of victims as they fight back. 
Taxi (2015)
The Iranian director Jafar Panahi has been banned from filmmaking by his government, and he has very limited freedom of movement. He was unable to travel to Germany to pick up the Golden Bear that Taxi won at Berlin in 2015. 
However, it has somehow not stopped him from making some really personal, shape-shifting, documentary-style investigations of his own life. This film is set entirely inside a taxi cab that Panahi is driving around Tehran, as different people drift in and out of his car with their own strange and very personal dramas. This might not sound like much, however you will be pleasantly surprised by the movie's beguiling, quietly revolutionary nature.
It's not all quite as nonfiction as it might first appear. Many of these interactions seem scripted and pointed, subtly exposing troubling aspects of Iranian society, as well as Panahi's own role in that world. 
The Fast and the Furious: Tokyo Drift (2006)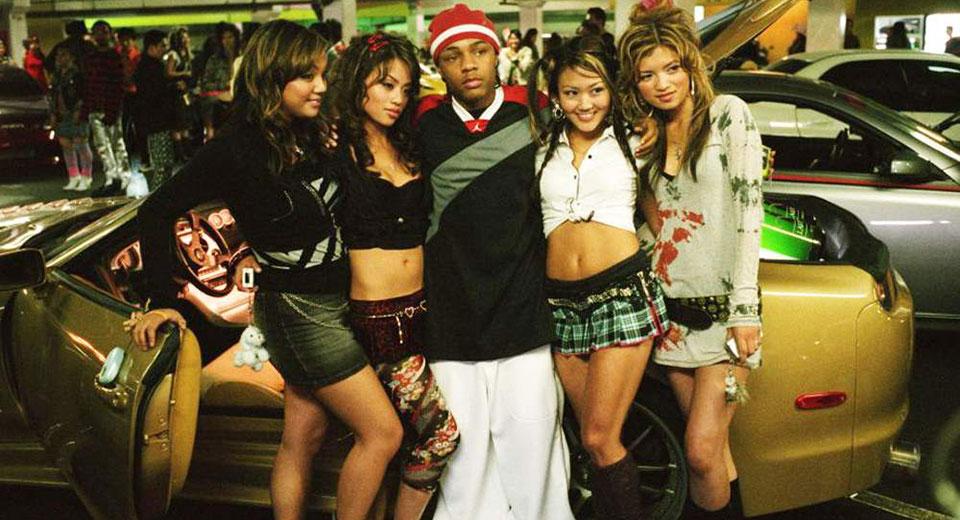 Which one of the Fast and Furious franchise should be considered the best would be a heated debate. But arguably none of the other individual films in the franchise had the global cultural impact as Tokyo Drift. As a car movie, Tokyo Drift did more to introduce the exciting and unique Japanese car culture and street racing to a larger audience of moviegoers and enthusiasts.
The Car (1977)
Directed by Elliot Silverstein, this cult horror flick was a late-show mainstay. This is basically Jaws with a car, and you might find this weird ass plot quite thrilling and unexpectedly watchable. 
A black automobile, presumably from the depths of Hell, terrorizes a small town, and it's local lawman James Brolin's job to stop it. At times you will want to laugh, but at times it's also a unique genius idea. Because this car does all sorts of things a car could never actually do, you never quite know what to expect, as does our protagonist. 
Le Mans (1971)
Le Mans provides a glimpse into the 1971 edition of the 24 Hours of Le Mans car race, arguably the most anticipated and prestigious event of the racing world. It's an excellent look at what it takes to keep a man and a machine going for a day straight, and the toll that racing takes on both. The Ferrari 512LM and the Porsche 917, two of the greatest race cars of all time, play star-studded roles in this movie.
Mad Max 2: Furry Road (2015)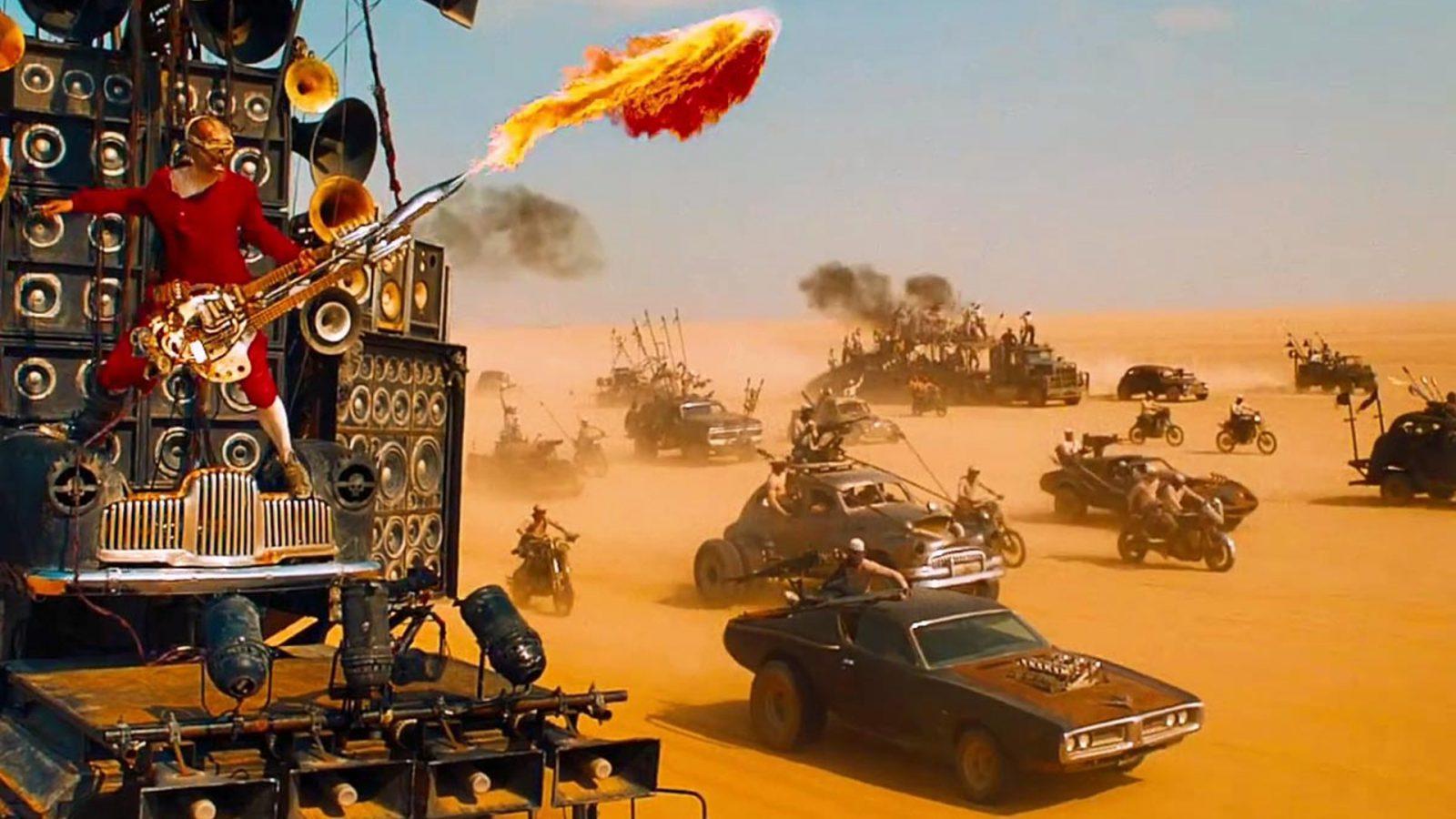 Now, like Fast and Furious, many would argue that more than one film of the Mad Max series deserves a place in any best car movies list. Surely, the Mad Max series has always been the greatest among the best car movies, mixing director George Miller's pitch-black dystopian visions with highly stylized filmmaking and mind-blowing, real-life car stunts. In addition, Max's Ford Falcon Police Interceptor, complete with a blower attached to a V-8, is a real badass, maybe the baddest car ever shown in a movie.
Compared to the much loved The Road Warrior, the second movie of the series, in The Furry Road, the filmmaking is more stylized, the stunts are nuttier, and even the lead Tom Hardy is easily out-brooding his predecessor Mel Gibson. And, of course, this picture is the one that gives us such indelible characters as the Imperator Furiosa and Immortan Joe. 
In this breathtaking thrill ride, in addition to its relentless, propulsive action sequences, Fury Road did a fantastic job at painting the different and unique characters and the terrifying world they inhabit. 
L'Autostop (1991)
In 1990, the Russian director Nikita Mikhalkov, who would later win an Oscar for Burnt by the Sun, was enlisted to make a short promotional film for Fiat, but wound up creating this magical short feature instead. 
In this evocative, melancholy tale, an Italian champion racer is tasked with driving a brand new Fiat Tempra from Italy into Russia. We follow this lonely man with no family and seemingly no life, only meaningless, fly-by-night interactions, as he passes the clean roads of Europe to the snowy, forbidding desolation of Russia, mesmerizing women along the way. What seemed like a mundane tale of man and machine becomes a metaphor for how we live our lives.