Top 10 Reasons to Use Radial Tires
Last updated
May 22, 2018
0 comments
As always as there are 2 types of people in the world, there are 2 types of tires used by them: the cross ply tire and the radial tire. I am going to explain about what are radial tires and why you should consider your cross-ply ones with the new and improved, and much safer, radial design.
To simply it straight to the driver, cross-ply tires are made with a fabric that crosses over each other at the same angle, at more than 20 degrees, while a radial tire has a belt that cuffs the cuffs the interior so that no skidding can be performed and also the grip handling is at maximum.
Radial tires is an investment in good performance.
Radial tires, in more technical terms, use a symmetrical pattern in a radial design for the tire's ply, such reducing fuel consumption with a good improvement over grip resistance and reduction in deterioration over time.
So, let's take a look at a few motives why you need to switch to radial tires:
1. Lower resistance when rolling, thus increasing the fuel economy.
Even if your car is top notch and the filters are spot on, you still need a good set of treads to use because resistance during driving is caused at high speed when doing fast maneuvers and the tires are put in a hard pressure because of the weight of the car.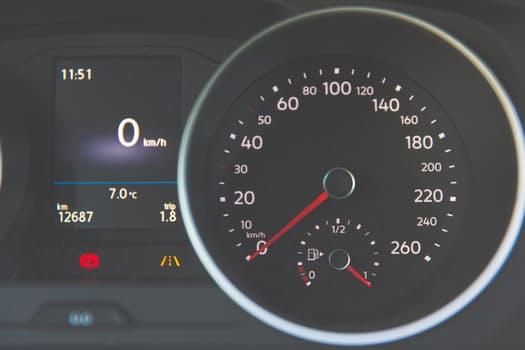 2. Tread life is increased.
Radial tires, as explained above, have a different technology that permits a higher rolling time that cross-ply ones. Tread life is when the outside of the tire starts to lose its design and then it becomes very soft even at high-pressure air.
Join our FREE CAR GIVEAWAY Campaign here
3. Less deformation during bumpy roads.
These tires offer a move sturdy feel when driving over small rocks or even when taking them off-road because they are thicker than cross ply technology.
4. Less heat is generated during rolling.
Because of the high pressure inside the tire, heat builds up more quickly when it is compressed, but as these tires do not compress as much as the older ones, this won't happen.
5. More flexible.
Flexibility comes when traveling over constant bumpy roads because when looking at the tire from the front, the vertical elasticity is much softer thus giving a more relaxed driving experience.
6. Steel belts inside.
Steel is used inside in order to keep the tire at around shape for longer periods of time and these results in a tougher construction.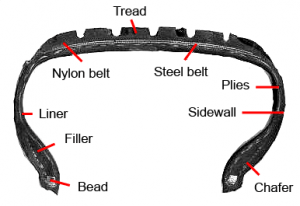 7. Sidewalls are more resistant.
When hitting the sidewalk with your tire it will cause a fading effect on the surface thus reducing the overall side resistance, but not with these because it has been improved with larger treads.
8. Less vibration.
If you try to go over cubic roads you see a significant improvement over the noise that was generated with the older tires because the vibration level is much lower.
9. Price.
All new cars are equipped with radial tires, and the price has gone down because cross-ply tires are not made anymore, and also not used. There is no need to stick with the old, get with the new.
10. Customization.
Radial tires can be dyed in a color of your choosing from the fabrication process itself, so just in case you are the type of driver that like to pop a wheelie and make a nice burn out from to time, then you would like a red colored smoke, or a blue one, if your prefer.