An Instant Look At The Consequences Of Driving Without Power Steering
Last updated
Feb 09, 2021
0 comments
Power steering has lessened the efforts of drivers for basic movements. The internal amalgamation of an electronic power steering is designed in such a way that you don't have to move a single muscle. But when it comes to driving without power steering, the situation is a bit different. If you want to know what exactly happens when you drive a car without steering wheel, explore further!
What Would Happen If You Start Driving Without Power Steering?
If you are a permanent power steering driver and trying to drive without it, many changes you are about to face. Below we have listed some useful information that you can use while driving non-power steering. So let's check it out!
1. Why Power Steering?
Power steering is not just ordinary equipment. Unlike normal steering, it comes with enormous features such as sensors, pump, valves, actuator, and much more. Sensors are useful to sense the torque. Pump augments the pressure on the steering so that you have to apply zero force to handle it. Valves help fluid to enter the sides of the steering system depending on its position or direction. Actuator helps front wheels to push to the one side. All of these elements work together to provide you with a smooth and efficient driving experience. So whenever you think about driving without power steering, make it clear in your mind that you have to put efforts and it might be difficult to control the vehicle as well.
           SEE MORE :
2. What If You Drive A Car Without Power Steering?
Depending on the size of a vehicle, driving without power steering can have different consequences. Driving at the normal speed (40 to 60) at roadside can have less or no effects to be noticed especially when you are driving a smaller car. But when you try to drive at lower speed, it becomes hard to turn the steering wheel. You have to apply more force and the arm has to move to the greater angle. Moreover, parking a car can also be a tricky task with non-power steering. So can you drive a car without power steering? No! Not at least at the slow speed.
3. How Can You Drive A Car Without Power Steering?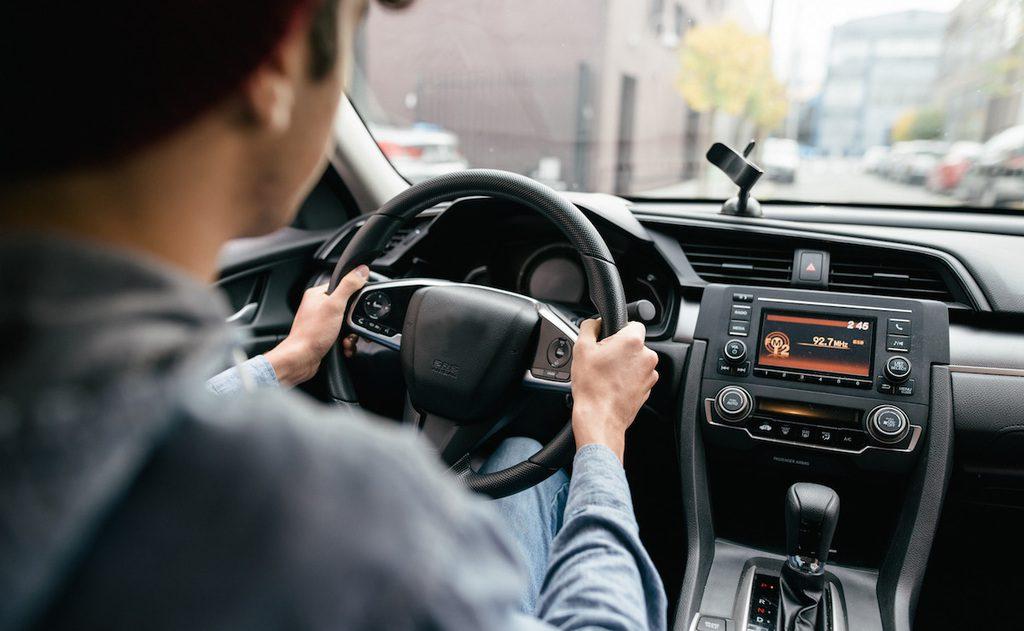 >> You are looking for a Japnese used car for sale? Click here << 
The overall geometry of steering and the center of the tire can make a change in the entire handling. Less distance between these two components provide better arm movement, and you will be able to control the car easily. If you are driving an old model, which is built with no power steering, maintaining a moderate speed is the best you can do. In case the car has power steering, but the system isn't working for what so reason, try not to drive it will not just provide you a rough driving but also lead to some breakage such as a broken belt.
Driving with no power steering? – What it's like? Let's watch the video below to see more details:
So be careful whenever a thought- "can I drive without power steering?" comes to your mind. Follow the instructions or use some useful driving tips so that you don't end up with a crash. Keep all these tips in mind while driving without power steering.