The 3 Best Ways To Drive A Car In Reverse Gear
Last updated
Sep 18, 2020
0 comments
Driving in reverse can be nerve-racking to inexpert and seasoned drivers alike. Because the wheels you use to steer are in front of you as you move backward and the vehicle obscures your vision. But, no one likes to squeeze in a parking space or some congested markets. So, a reverse gear is the only solution to get out of such situations. Luckily, it's easy to learn to drive your vehicle in reverse. By following a few simple ways, you can learn how to drive in reverse gear in no time.
But first, do you really understand what reverse gear is? Let's take a look on the reverse gear and its working principle before going to learn how to drive in reverse gear. 
Reverse Gear – What Is It?
A reverse gear is a gear that helps a vehicle to roll backwards without you having to push the vehicle backwards. It's especially important in heavy vehicles such as cars, trucks and buses to drive them in reverse for clearing the driveway or parking. Maybe in bicycle buses too. For a reverse gear more than 2 Gears are required and usually 3 gears are required. One of the gears is created to turn the opposite direction of the forward gears.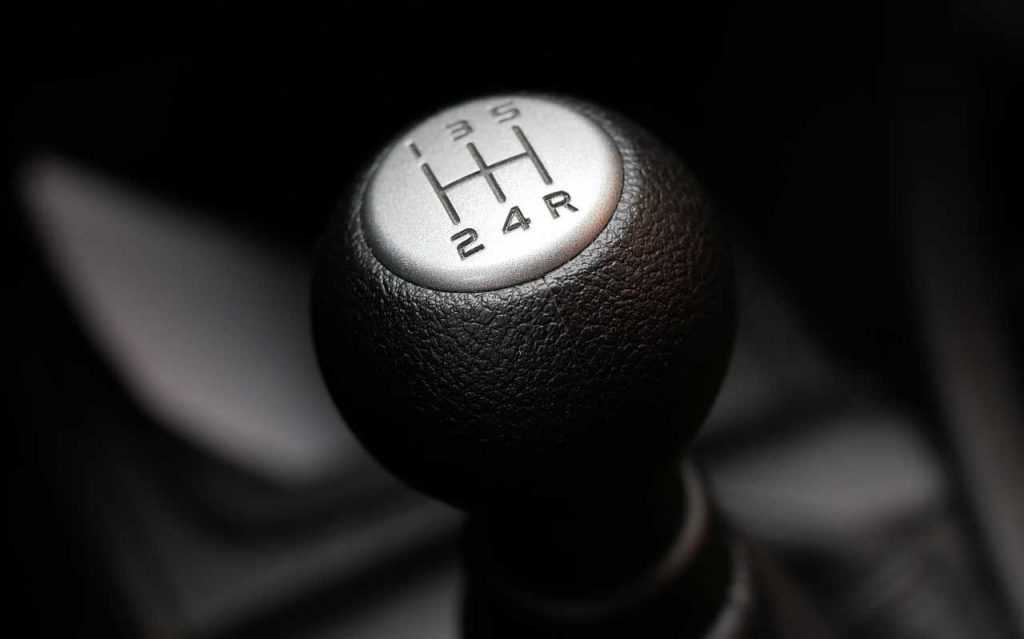 When thinking about reverse gear, people use to think about "how to drive backwards". So do you know how reverse gear works? Why does the motorbike not have reverse gear?
How Does A Reverse Gear Work?
A gear box generally consists of two shafts, one coming from the engine, the left going out. The motion is delivered from the main shaft to the secondary shaft through the gears. So in case of reverse gear, the secondary shaft has to rotate in the opposite direction when compared to other gear positions. Therefore they place an idler gear.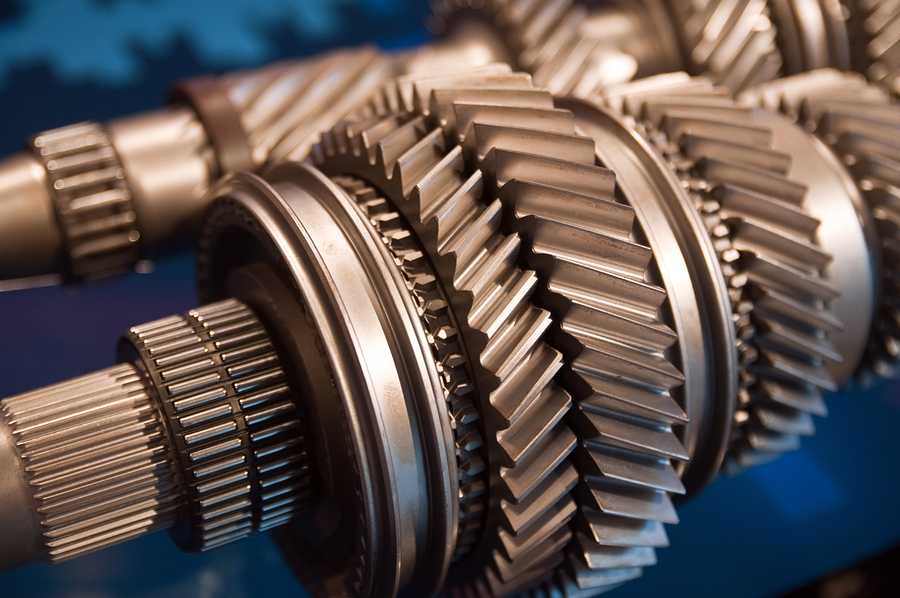 The size of the gears actually vary and it depends upon the speed. For example, at your highest gear. You will have gear of larger dia on main shaft and smaller dia in the secondary shaft. By that you get a gain in speed. And for reverse gear, as we explained above, it's the opposite. 
So you will see people drive a car in reverse gear but do not see they drive a simple motorbike with reverse gear. The reason is also simple. Because you can not come out of the car and pull it backwards to take a reverse while in case of a bike, it can be easily done. But driving a bike with reverse gear is really fun and it is possible to install the reverse gear in bikes. The one thing to consider is your bike will be unbalanced. If you do that, remember to wear the helmet. You could crash and seriously cause some personal damage.
Next, we are going to figure out how to reverse a car step by step!
Most Effective Modes On How To Drive In Reverse Gear
Whether you want to drive in reverse in a parking space, exit a narrow end, or just feel like going backward, reverse gear is the perfect solution. If you don't feel that confident driving your vehicle in reverse, don't stress. Just check out these simple steps on how to drive in reverse gear.
Method 1. Backing your Car in a Straight Line
Step 1: Carrying out a 360 Degree
The first and foremost step is to put your car in reverse gear to make people around you aware that you are going to be reversing. Now, carry out a 360-degree check by keenly turning your head and shoulders to look all around your car in a circle. Make sure there is nothing in your way that you may need to take into account before backing up.
For someone who is good at driving, they usually use only mirrors to check. But we recommend you to actually look around to ensure you don't miss anything. The best thing to do is combine looking by your eyes and looking in the mirrors.  But do not forget to look toward the ground on either side of your vehicle using your head and mirrors since you do not want to cross any animal or people under your path.
Step 2: Placing Your Foot On the Brake
The second step is placing your right foot on the brake pedal firmly, so that your car won't move once it is in reverse.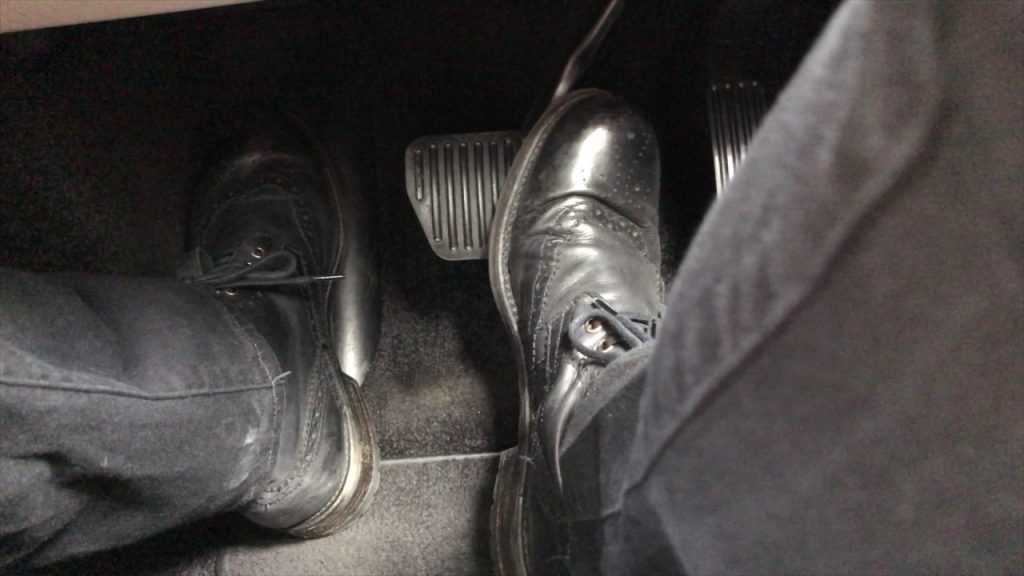 Step 3: Put Your Hand on the Steering Wheel
Next, you will put your left hand on the top of the middle of the steering wheel. Because you need to turn your body back so you may need to change the hand position on the steering wheel to 10 and 2 o'clock or even with one hand. Place your left hand at the top of the wheel so you can easily make small adjustments to keep the vehicle moving straight as you back up.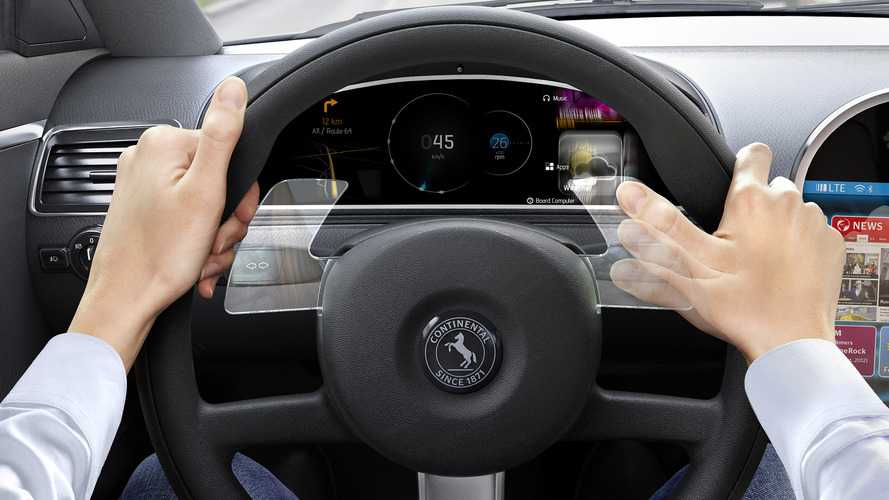 Step 4: Turn Your Car in Reverse Mode
Then, put your vehicle in reverse. Depending on your car types, there are some different approaches. If your car is automatic,  it usually requires pressing a button on the shift lever and pulling it backward until it is aligned with the letter "R". In a manual car, you can usually shift into reverse by pressing the shift lever all the way to the left and pulling it backward.
Step 5: Keep Checking the Back of the Car over Your Passenger Side Shoulder
The next step on the first method of what to do when driving in reverse is providing your view to the back of the car. You can twist your body to the passenger seat to look out the back window. But do not forget to keep your foot on the brake pedal. If it is impossible to check through the back window, you can look at the mirrors.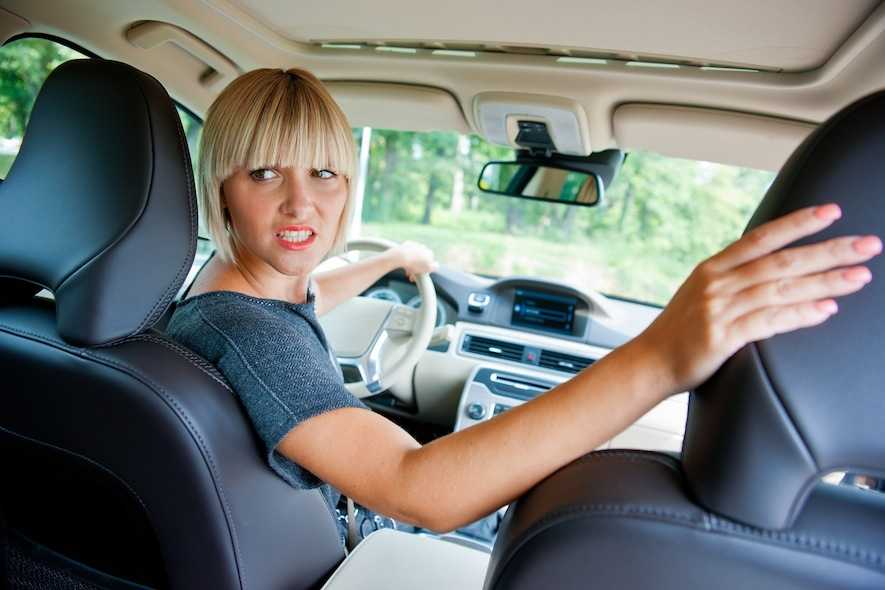 Step 6: Leave Your Foot from the Brake Pedal Slowly
As you take pressure off the brake pedal with your right foot, your car starts to move backward. Remember to keep your foot hovering over the brake pedal as you back up just in case you need to stop or slow down.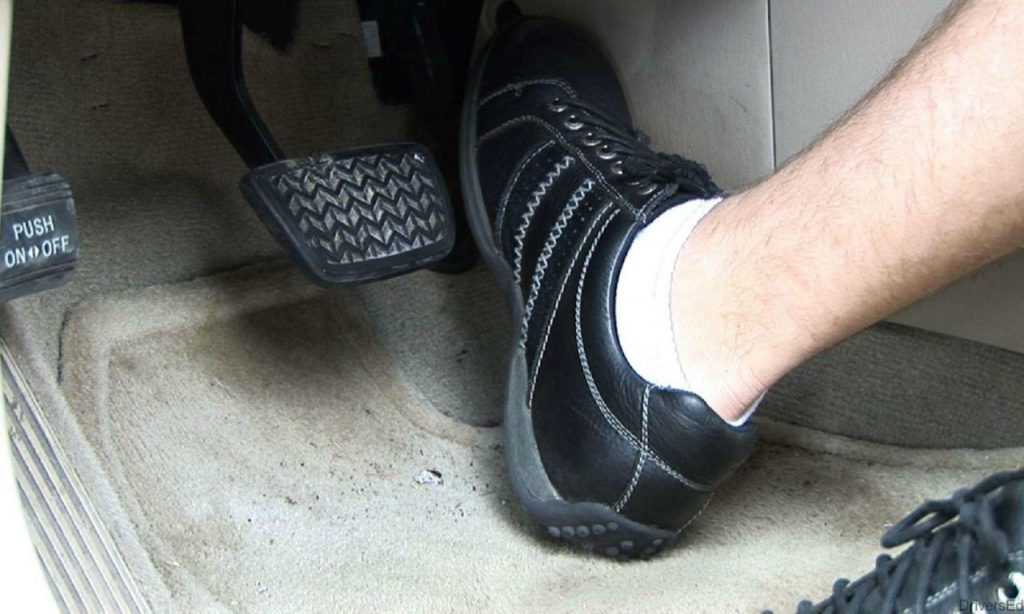 It's all about the first method of how to drive in reverse. Let's move to method number 2 which is turning as you back up.
      SEE MORE:
Method 2. Turn your Car Wheels As You Back Up
The dynamic of driving in reverse is somewhat different from that of normal driving. Because the wheels you turn to steer are at the front of the vehicle. Feel free to stop your car and take a minute if you feel doubtful about what you're doing. As many people ask how to reverse a car left and right, this method is the clear answer.
When turning the wheel in the direction you want the back of the car turn, remember to check the clearance of the front end. The reason behind it is that the front end of the car will swing in the opposite direction the back end is turning. So keep checking the front car  frequently and maintain at the low speed. If you need to turn around an obstacle while backing up, you may need to use both hands to manipulate the steering wheel.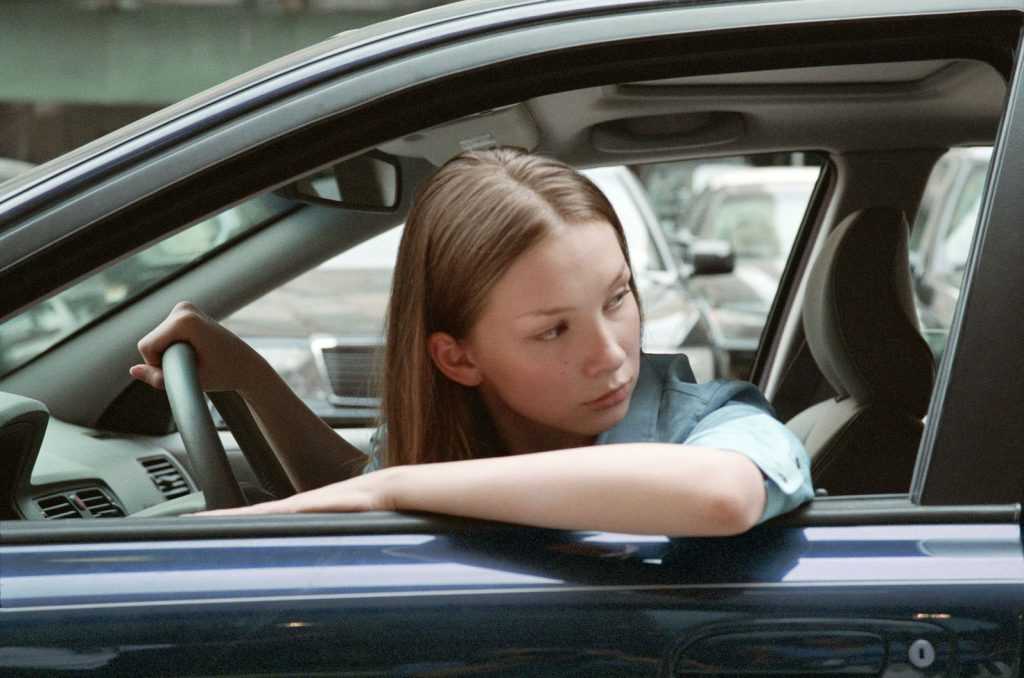 There is an important step to follow. It is pressing the brake with your right foot firmly to stop. But do not put too much pressure or too quickly or you will stop the vehicle abruptly. When you are done, set the parking brake. 
Method 3. Adjust your Mirrors while Backing
If you are not able to notice the back of the car, you will need to use your side mirrors to back up. Before you initiate, adjust your side mirrors to make sure you can see the side of the vehicle, or anything coming up from behind you. Using mirrors will prevent you from inadvertently hitting something, or from not noticing if someone approaches from one side or the other. Also, you can refer to some useful driving tips from car experts to know how you can drive your vehicle in reverse.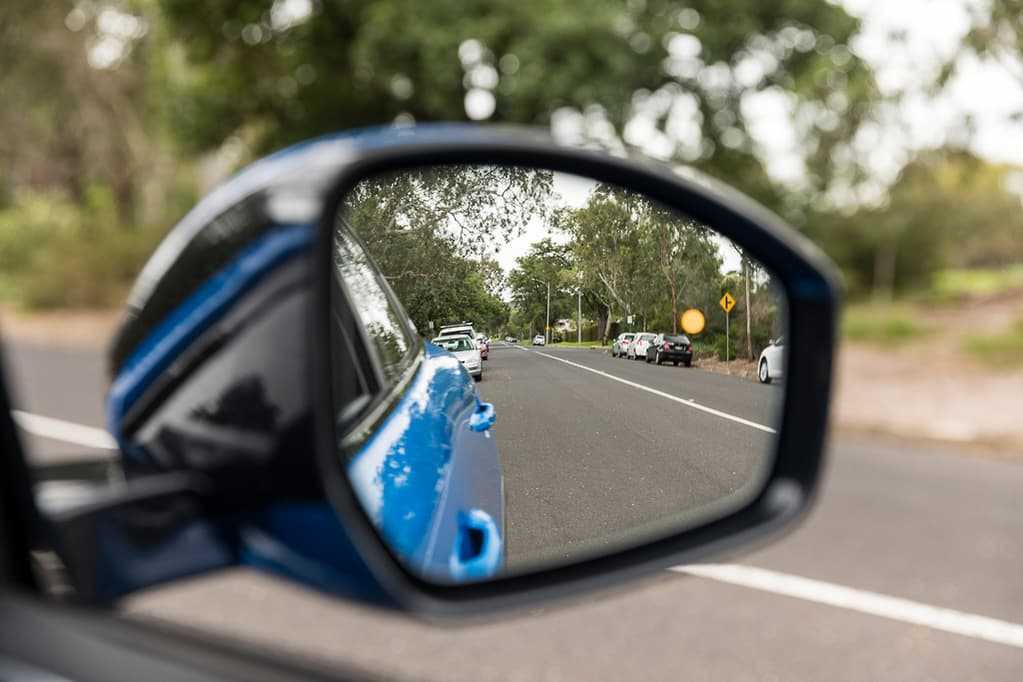 Check your mirror frequently. Since you have to rely on the mirror, keep checking both mirrors frequently. Do not put your attention on only one mirror. This will prevent you from accidentally hitting something. 
There are some tips on this method of how to drive in reverse gear. Read carefully so you can easily adjust your mirrors while back.
 Firstly, driving your car slowly since you rely on only mirrors, so it's much more difficult to check. 

Secondly, ask for help from your friends. In the hard area, you can ask your friend to come out of the car and guide you. 

And lastly, as a precaution, you should fasten your seat belt before carrying any kind of driving maneuver, including driving in reverse.
Sum Up
So, by keeping these useful tips and tricks in mind, you find the answer for the question how to drive in reverse gear. Next time, don't be clueless if you get trapped in parking or a narrow dead end.