10 Surefire Tips to Prevent Back Pain From Driving
Last updated
Dec 24, 2020
0 comments
Driving and back pain is not rare to see since the traffic jam and the need of driving for long distances increase everyday. Worried about that constant back pain from driving? Here is how do you sit in a car to prevent back pain. They are some driving posture tips that could help you reduce your pain and you can avoid lower back pain while driving.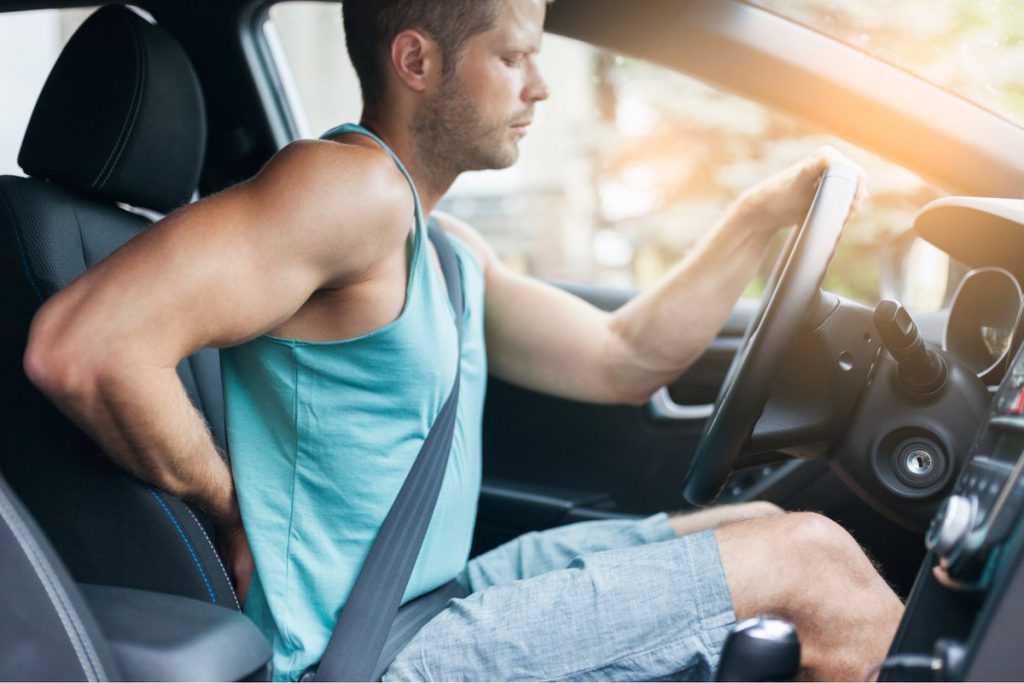 Does Back Pain Driving Annoy You
So you currently experience the back pain while driving? For sure you do not suffer it alone. It is a common complaint of most drivers these days. While the new drivers wonder can driving a car cause back pain, those who have seniority in driving experience it everyday. The back pain from driving happens to people who drive long distances to work or people who drive as a part of their job such as delivery workers, postal men…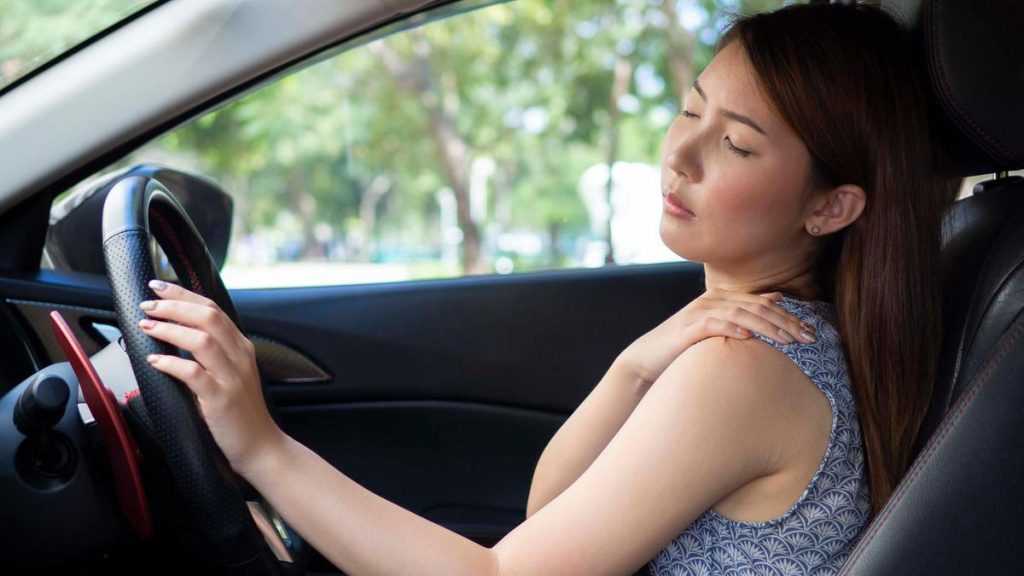 According to recent reports, 60 to 70% of car drivers in Japan frequently complain of back pain when driving. The traffic in the majority of the cities causes the car drivers to spend long hours behind the wheel giving rise to one or more back issues. Excessive lower back pain might result in serious issues like Slip Disc, Reduced Endurance to Stand and Paralysis in some rare cases. Hence, to mitigate the issues at the root, we must take to prevent back pain while driving.
Effective Tips To Help Drivers To Drive Without Back Pain
Here are some of the ways you can prevent back pain from driving.
1. Ensure that your car seat is in the correct position
Your car seat is likely to have changed alignment over a period. Thus, one of the first things to keep in mind is to make sure that your car seat is set up. For example, some of the things that you can keep in mind are:
The angle between the back of your seat and the base of your seat. It should roughly be between 110-130 degrees. This will prevent slumping or reaching forward too much.
Setting up the car seat can prevent more than 50% of the injuries to the back ensuring a smooth ride.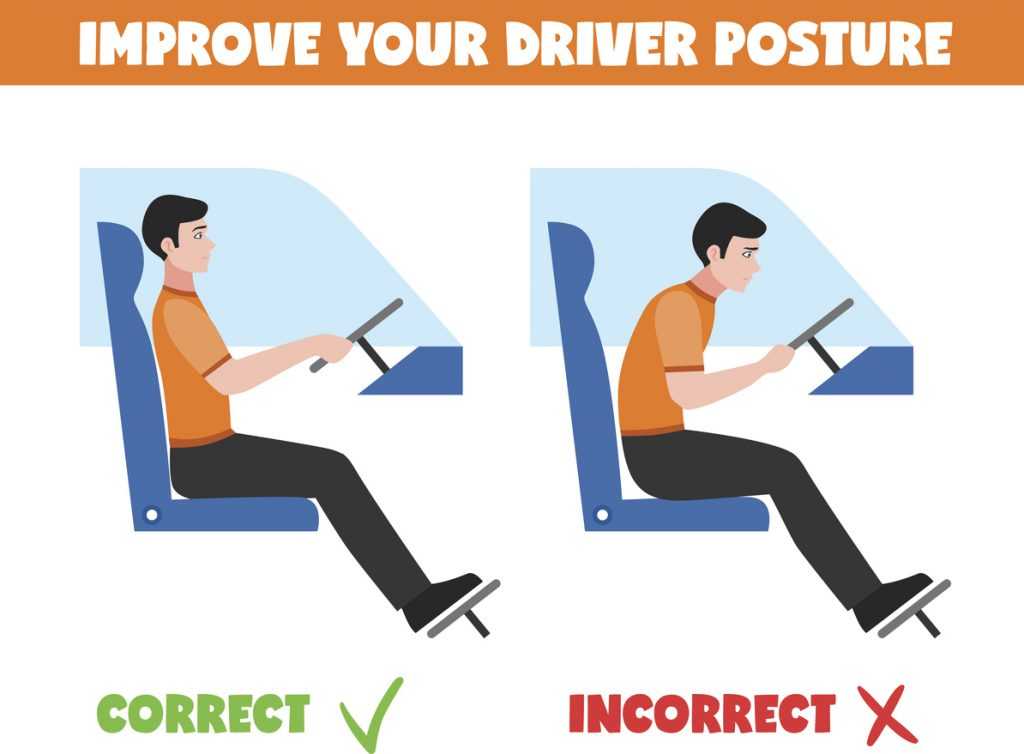 2. Move your seat forward
By moving your seat forward, you are more close to the steering wheel so your hands and your back are more comfortable. Being this prevents you from slouching and keeps you from straining to reach the pedals. Keep in mind that your knees should not be higher than your hips.
3. Adjusting your steering wheel grip
Beside finding a correct position for your back, you can also adjust the steering wheel grip to prevent the back pain from driving. Most new drivers were told that the hand should be positioned at the 10 o'clock and 2 o'clock of the steering wheel. But, research has found that your hand should be at 9 o'clock and 3 o'clock. This allows you to rest your elbows on the armrests, which can help ease pain, especially in the upper back.
 SEE MORE:
4. Stretch as often as you can
Sitting in the car for long hours can cause your muscles to go numb. To avoid continuous straining of your muscles, you can do some stretches while you are waiting out the traffic in your car. There are several stretching techniques available for practicing while sitting.
Stretches will help loosen the muscles thereby giving you more flexibility to drive.
5. Keep an ice/hot pack handy in your car
Always keep an ice pack or a hot pack in your car depending on whatever suits you. Acute injuries need an ice pack. Chronic injuries need hot packs. Yet, there is no hard and fast rule about what you need to use in your car. You can use either of these packs by keeping them behind your back on your driver's seat. They help relax the muscles thereby releasing the stress on your back.
On the new models, cars have the automotive heating seat function. By only one touch, you can easily heat your seat up. Heat can help with relieving pain by relaxing tight joints and muscles, decreasing the transmission of pain signals to the brain, and bringing more blood to the area.
6. Give yourself enough breaks
If you have to drive for a long distance, and it may take a few hours to reach the destination, make sure to give yourself enough breaks to avoid back pain from driving. Nowaday, there are many waypoints on the road even on the highway. Take some time to refill the water, go to the washroom, and to the toilet. Taking some food also helps you to feel energized and motivated. You can walk around and take the rest about 15-20 minutes to let your leg stretch. 
7. Add regular exercise
Adding a regular exercise to your daily routine is one of the best ways to reduce the back pain from driving. It helps to strengthen your back muscles and release tension. Some types of exercise such as swimming, running… Yoga is also a good choice to relax and to stretch. There are some specific exercises to the target problem areas. Choosing  good exercise for your back pain so it will help to reduce the pain.
Appropriate precautionary measures can help us meet a healthy driving experience. For more specific tips, you can follow us to have effective ways while driving. Besides the tips above, you can watch the video below to re-setup your car seat in the correct way, avoid any bad situation while driving.
8. Use temporary pain relief
Temporary pain relief will help you reduce the back pain from driving immediately. It is the thing you should keep in your car whenever you travel or go to work. If you face it on the way, it will help you right away. 
9. Distract the pain
By keeping in mind that your back is really painful, it will increase the level of the pain and you will feel uncomfortable. So keep distracting the pain from listening to music, reading books, watching a movie. For drivers, you can try a new music channel, download a podcast or audio book.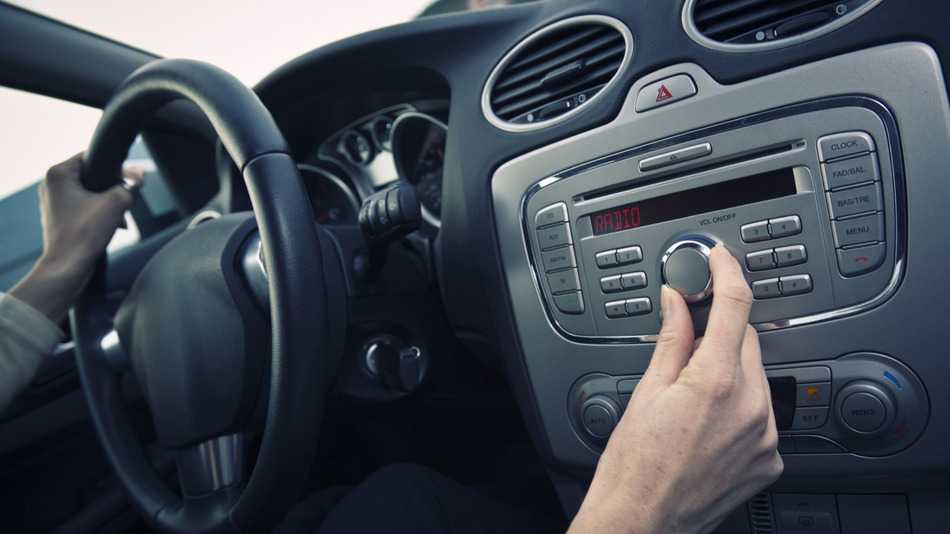 10. Going to therapist
If you drive for work as postal men, delivery workers… The back pain from driving is something you will definitely face in your working time. So how do you get rid of back pain when driving? Go to a therapist frequently. Therapists know the best how to get rid of the pain in the specific area of your body. Few therapy sessions will help you reduce the pain definitely if it is new. But for someone who has had back pain for long periods of time, it requires a lot of afford.
>>>> If you are interested in cheap used Japanese cars, CLICK HERE for more information !
Sum Up
These 10 tips above will definitely help you to avoid the back pain from driving. Keep in mind that nothing is better than you can stretch by yourself. Medicine and pain relief may help but you should not use it frequently. By the time, it will no longer work on your body.