Will Tesla Tesla Cybertruck be the Next Big Thing?
Last updated
Jan 15, 2021
0 comments
After a long wait, the world, at last, witnessed the latest wonder from Tesla, the Cybertruck, unveiled at the Tesla Design Studio in Los Angeles on November 21, 2019. The company's founder Elon Musk loves to make everyone awestruck with cutting-edge technology and revolutionary features. The Tesla Cybertruck did not disappoint in this regard.
The stainless steel-bodied, all-electric pickup truck has garnered attention and polarizing opinions despite being ended up with shattered glass in the launching ceremony. People obviously love its futuristic look and scads of impressive features, which any other electric vehicles are unlikely to have.
Tesla will start producing this truck from 2021. The first-gen models will cost $39,000 (RWD, single-motor model), $49,000 (AWD, dual-motor variant), and $69,900 (AWD, tri-motor version). The company will offer more variants by 2022.
The Specs of Tesla Cybertruck
If you are thinking of comparing the Cybertruck with Tesla's Model S and Model X, don't. This new beast is on a different level, comparable to no other EV, not even to any vehicle coming from Tesla's factory so far.
The Cybertruck looks like the physical incarnation of a 'brute force'. With a huge angular body, the vehicle packs an unbelievable amount of power to conquer both regular streets and rough terrains. This truck is incredibly strong since its body is the same stainless steel alloy used in manufacturing aerospace instruments in SpaceX.
In fact, Tesla Cybertruck combines several technologies used in the company's other vehicles. It has a self-driving system, a solar roof option, and a powerful lithium-ion battery pack that can keep the truck running for up to 500 miles.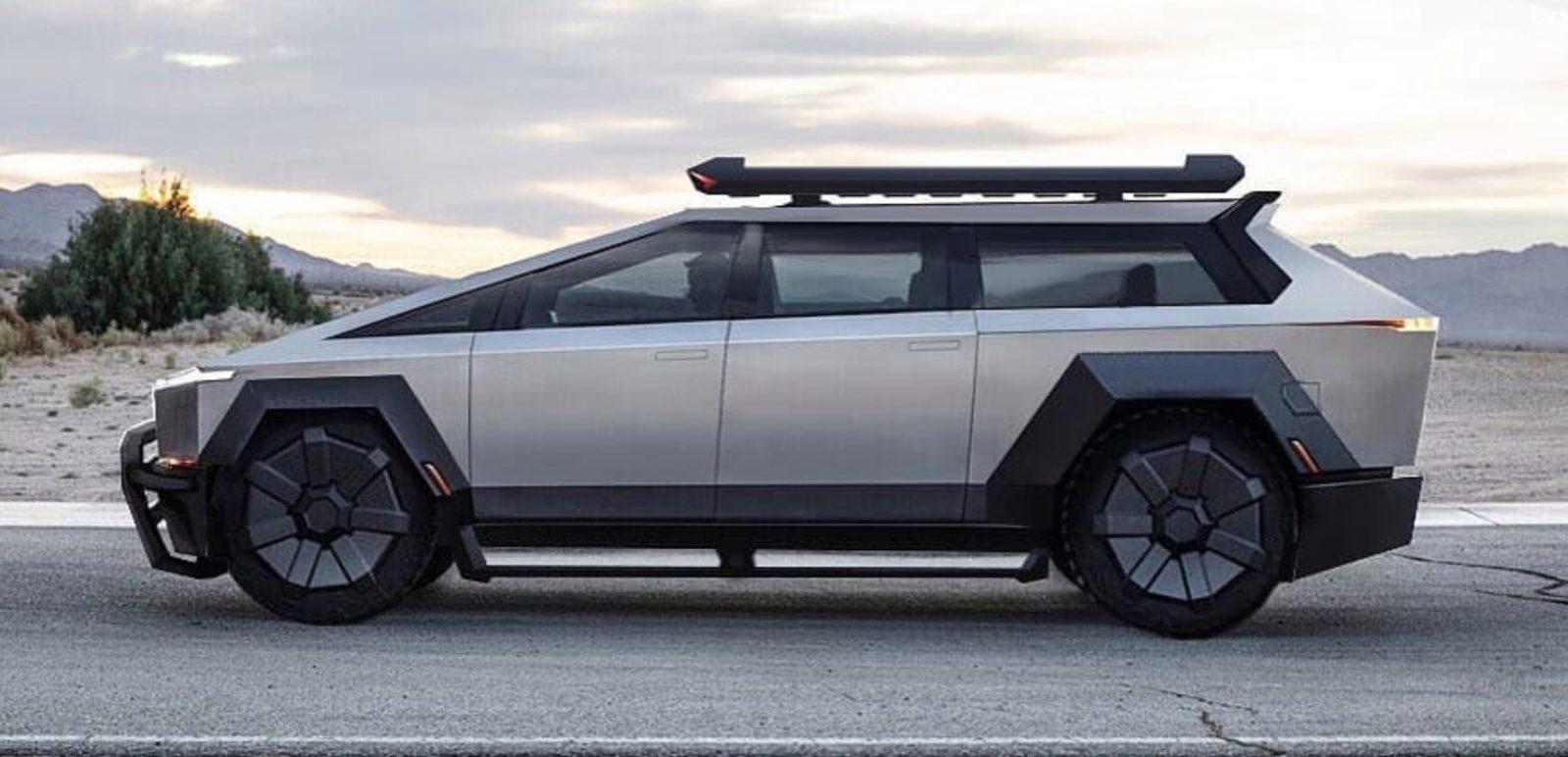 The six-seater will have better electric motors and aerodynamics compared to other EVs in the market. It is also capable of hitting 60 mph in only 2.9 seconds, a timing many supercars will struggle to achieve.
Cybertruck will utilize V2G (able to store and discharge electric power from renewable energy sources). However, it will still have a 120 volt/240 volt AC power outlet for powering up an external construction like a home.
Due to having some excellent software and hardware technologies, Cybertruck already takes home the award for the 'Concept Car of the Year'.
SEE MORE
Could Cybertruck be the Next Big Thing?
Despite the launching ceremony hiccup, Cybertruck has real potential to become the base of a lineup of vehicles. In fact, the number of pre-order quickly reached around 250,000 within the first week. It is quite incredible to witness such public interest with no advertising and a not-so-impressive unveiling event.
The biggest reason behind this speculation is the ridiculously low cost of its battery pack. This truck draws power from a huge battery pack that is likely to cost a fortune. But after analyzing the vehicle's prices, it seems that Tesla has invented something groundbreaking to reduce battery costs.
Now, just think about it. For the price of a Jaguar I-PACE, you can actually purchase a hunk that is super fast, powerful enough to run 500 miles at a stretch and has incredible off-road capability. What will you buy? A premium crossover or this Tesla Cybertruck?
Another huge draw is Tesla's trend of improving their vehicles, not on an annual basis but quarterly. If the company continues this trend, consumers will soon get a range of cyber-inspired performance EVs that are also affordable.
Advantages Compared to Other EV Brands
Being manufactured under the brand name Tesla, the Cybertruck will enjoy some unique facilities that EVs from other brands won't.
Tesla has a gigantic charging network with over 14,000 superchargers across the world. This extensive network will encourage people to purchase a Tesla EV. Also, this company has focused on improving battery performance. This new focus will quicken the speed of research and development, leading to a more powerful and less costly battery pack for its EVs.
Electric vehicles' appeal is undeniable. They are a pleasure to drive. If you compare them to gas or diesel-run vehicles, they are quieter, faster, and better performers in all weather conditions.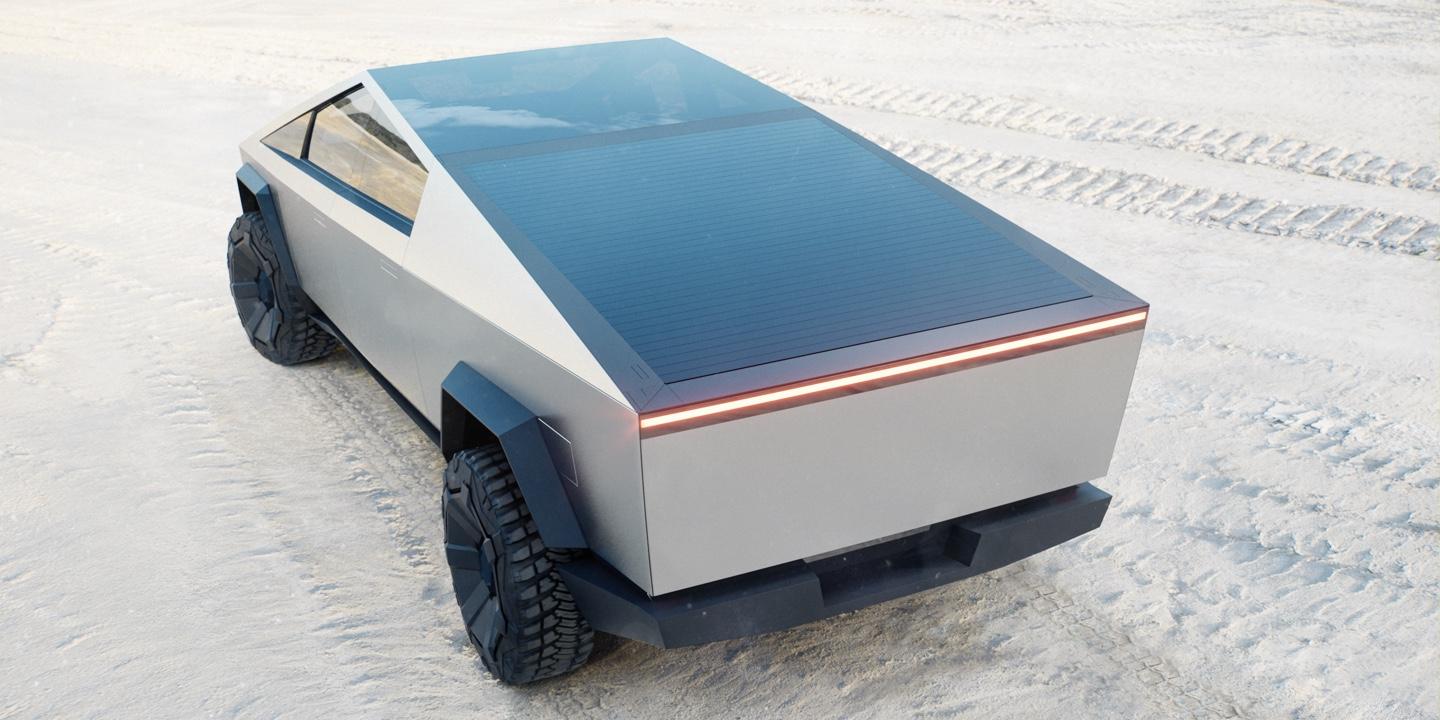 EVs' environmental impact is another big factor. No conscious human being would want to unnecessarily pollute the environment. They run on clean fuel, which is electrical power, so they don't further pollute our surroundings with toxic fumes and deadly greenhouse gases.
So, who would not grab the better option, especially when it does not break the bank? With an increasing shift of attention toward EVs, Tesla's emphasis on improving battery performance, and the integration of game-changer technologies in EVs indicate that Tesla Cybertruck is here to stay. Even if you hate it, it has already made its mark in history and will continue making news.