Where Are Chevy Trucks Made?
Last updated
Mar 19, 2021
0 comments
If you are wondering where the Chevy Trucks made, then you are not alone. In fact, not many people know the Chevy truck.  Before or even after having a car, car owners need to know the right location of the automobile's manufacture.
However, if you are a Chevy truck driver, it is quite hard to know where they are made exactly. In this article, we will provide you all the information you need  to know about Chevy trucks, including where Chevy Trucks are made.
About Chevy Trucks
There are two types of Chevy pickup trucks: The first one is the Chevy Silverado. The Chevrolet Silverado is the type of truck created by General Motors. And of course, the creator is the Chevrolet car brand. After the introduction in the year of 1999, the Silverado model is the main successor of the long-running model line of Chevrolet C/K.
The second type of Chevy pickup trucks is Chevrolet Colorado. Of course, all the truck models of Chevy Colorado are created in the GM Wentzville plant in Missouri, the United States.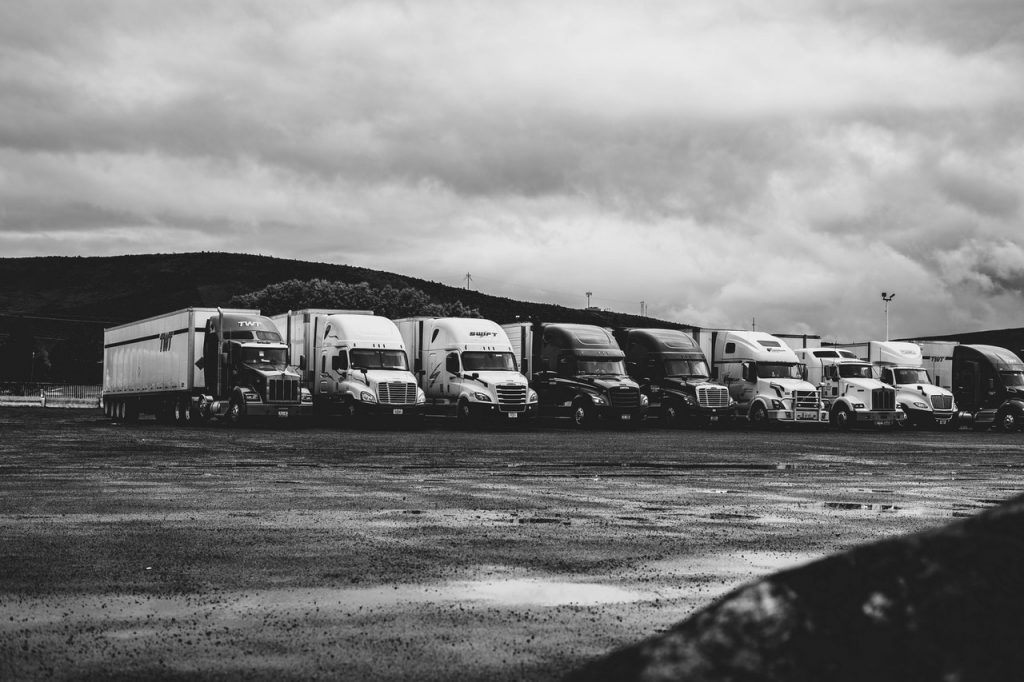 Now we know each type of the Chevy trucks, time to acknowledge the place that manufactured these trucks.
Where Are Chevy Trucks Made? 
As we all know, GMC, also known as General Motors Company, is the owner of all Chevy truck brands. The goal of this company is to produce automobiles that are not only safe but also eco-friendly. And in order to ensure that they fulfill this goal, they shake hands with various companies' services with the purpose of reaching their goals.
Goal of the Company
In order to do that, they need to open their zone to the world. They set up many main offices in different big cities like Detroit, Michigan, United States. Along with that, they have more than a hundred locations. All of them engaged in the warehousing, engineering,distribution, as well as testing of the trucks.
Along with that, General Motors Company is an American multinational company, yet It also has many facilities performing the same tasks in around 35 other countries. We can name some of these famous countries like Japan, Canada, Brazil, Mexico, and of course, the United States.
The Plants to Make Chevy Trucks
In the Flint city of Michigan, they made around 13 million Chevy trucks on the site. The same happens in Mexico where the GMC also created the GMC Sierra, along with the Regular and Crew Cab of the Chevrolet. Last but not least, we have Silao. The plant here is producing the Chevy Silverado 1500 of 2019.
And if you are a big fan of Chevrolet, you know that this type of truck is one of the most well-known trucks in America. The reason for that is its 5-powertrain lineup. However, most of the truck models of Chevy Colorado are made in the Wentzville plant which is located in Missouri, USA. Unlike the Chevy Colorado, the Chevy Silverado truck models, on the other hand, are made in 4 individual plants. 
Not to mention, apart from Chevrolet, GMC has also made well-known vehicle brands, such as Cadillac and Buick. 
| | |
| --- | --- |
| Plants and Location | Type of Truck |
| GM Fort Wayne Assembly in Fort Wayne, Indiana, USA | Silverado Light-Duty |
| GM Flint Assembly in Flint, Michigan, USA | Silverado Light-Duty and Heavy-Duty |
| GM Wentzville Assembly Center in Wentzville, Missouri, USA | All Colorado models |
| Navistar Springfield plant in Springfield, Ohio, USA | Silverado Medium Duty 4500HD, 5500HD, and 6500HD |
| GM Silao Assembly in Silao, Mexico | Silverado Light-Duty |
List of Manufacturers for Chevy Vehicles
Now you know the location of where Chevy trucks are made, here is the list of plants that manufacture their parts, as well as manufacture different cars for GM.
1. United States
The first location is definitely the United States. The reason for this is because most of the facilities related in the Chevy trucks production are in the United States. 
Plants and Location

Build

Arlington Assembly, Texas

The Chevrolet Tahoe, Chevrolet Suburban, GMC Yukon XL, GMC Yukon and Cadillac Escalade.

Baltimore Operation, Maryland

Hybrid 2-mode transmissions for the Silverado, Escalade, Tahoe and Sierra.




1000 series transmissions for the Silverado and Sierra.

Bay City Powertrain, Bay City Michigan

Engine components.

Bedford Powertrain, Indiana

Transmission casings.

Bowling Green Assembly Plant, Kentucky

The Corvette.

Palladium Equity Partners, Indiana

Tail lamp and headlamp assemblies.

Fairfax II, Kansas

The Cadillac XT4 and Chevrolet Malibu.

Defiance Foundry, Ohio

Iron engine blocks and aluminum engine blocks.

Delco Products, Ohio

Electric motors,impact absorbers,struts, shock absorbers and windshield wiper assemblies.

Delco Remy, Muncie Indiana

Batteries.

Delco Electronics, Indiana

Automotive electronics.

Delco Remy, Anderson, Indiana

HEI ignition, DIS ignition, starters, generators, and switches.

Flint East, Michigan

Components.

Detroit/Hamtramck Assembly, Michigan

Cruise Origin AV, Cadillac Escalade ESV and GMC Hummer EV.

Flint East, Michigan

Truck components.

Flint Metal Center, Michigan

Metal fabricating.

Flint Engine South, Michigan

Made the 1.4 Cruze,  3.6 high feature engines and volt generators.

Flint Tool & Die, Michigan

Metal fabricating.

Flint Truck Assembly, Michigan

Chevrolet Silverado and the GMC Sierra.

Fort Wayne Assembly, Indiana

Chevrolet Silverado and the GMC Sierra.

Lansing Grand River Assembly, Michigan

Built the Chevrolet Camaro, Cadillac CT5 (2020), and Cadillac CT4 (2020)

Inland Fisher Guide Plant, Tecumseh, Michigan

Back seat and seat-pads.

Orion Assembly, Michigan

 The Chevrolet Sonic and Chevrolet Bolt.

Lansing Delta Township Assembly, Michigan

The Buick Enclave and Chevrolet Traverse.

Romulus Engine, Michigan

HFV6 Gen2 V6, Gen IV V8 engines and 4.3L V6.

Pontiac Metal Center, Michigan

Metal fabricating

Lockport Components, New York

The Cadillac, GMC, Chevrolet, and Buick components.

Marion Metal Center, Indiana

Metal fabricating.

Parma Metal Center, Ohio

Metal fabricating.

Saginaw Transmission, Michigan

Manual transmissions and brakes.

Romulus Transmission, Michigan

GR10 transmissions.

Saginaw Metal Casting Operations, Michigan

HFV6 GEN2 V6.

Wixom Performance Build Center, Michigan

6.2L V8 LS9, 6.2L V8 LS3, and 7.0L V8 LS7 engines.

Toledo Transmission, Ohio

6L80 RWD 6-speed transmissions and 6T30/6T40/6T45.

Warren Transmission

6T75 and 6T70 transmissions.

Spring Hill Manufacturing, Tennessee

Ecotec 2.0 turbo, Ecotec 2.4, Holden Acadia, GMC Acadia, Cadillac XT5, components for Traverse, and stamping.

Tonawanda Engine, New York

LV3 4.3L V6, LV1 4.3L V6,L83 5.3L V8, L82 5.3L V8, L83 5.3L V8, L84 5.3L V8, L86 5.3L V8, L86 6.2L V8, LTI 6.2L V8, L8T 6.6L V8, LT2 6.2L V8,, LSY 2.0T I4, and LCV 2.5L I4 engines.

Wentzville Assembly, Missouri

The GMC Canyon, Chevrolet Colorado, Chevrolet Express, and GMC Savana.
2. Japan
The following destinations will definitely be Japan. 
| | |
| --- | --- |
| Plants and Location | Build |
| Kawasaki, Kanagawa | Truck components |
| Fujisawa, Kanagawa | The Chevrolet LUV |
| Kosai Assembly, Shizuoka | Assemble automobiles parts |
| Iwata, Shizuoka | Truck components |
3. Mexico
| | |
| --- | --- |
| Plants and Location | Build |
| Silao Assembly, Silao | Chevrolet Silverado and the GMC Sierra. |
| Silao Transmission, Silao | Transmissions. |
| Silao Engine, Silao | Engines. |
| Ramos Arizpe Assembly, Arizpe | The Chevrolet Equinox and Chevrolet Blazer. |
| Built San Luis Potosi Assembly, San Luis Potosi | the Pontiac G3, Chevrolet Aveo and Pontiac Wave. |
4. Brazil
| | |
| --- | --- |
| Plants and Location | Build |
| Sao Caetano do Sul, Sao Paulo | The Spin, Montana, Cobalt, and Onix Joy  |
| Sao Jose Dos Campos, Sao Paulo | The Trailblazer and the S-10 |
| Gravatai Automotive Industrial Complex, Rio Grande do Sul | The Chevrolet Prisma and Chevrolet Onix |
5. South Korea
| | |
| --- | --- |
| Plants and Location | Build |
| GM Korea, Incheon | The Chevrolet Captiva, Opel Mokka, Chevrolet Sonic, Buick Encore,Chevrolet Trax and Chevrolet Malibu. |
| GM Korea, Gyeongsang | The Chevrolet Spark, Damas,Labo and Opel Karl. |
6. Canada
| | |
| --- | --- |
| Plants and Location | Build |
| Oshawa Car Assembly, Ontario | The Cadillac XTS and  Chevrolet Impala. |
| CAMI Automotive, Ontario | The Chevrolet Equinox. |
| St. Catharines Powertrain, Ontario | Powertrains. |
7. France
| | |
| --- | --- |
| Plants and Location | Build |
| Batilly, Batilly | The Opel Movano B, Renault Master/Mascot and Nissan NV400. |
| GM Strasbourg, Strasbourg | 6-speed RWD automatic transmissions and 6L45/6L50. |
And that is all the  countries with more than 2 plants that manufacture Chevy trucks as well as their parts. Below, we gathered the list of countries with just 1 plant help creating Chevy trucks.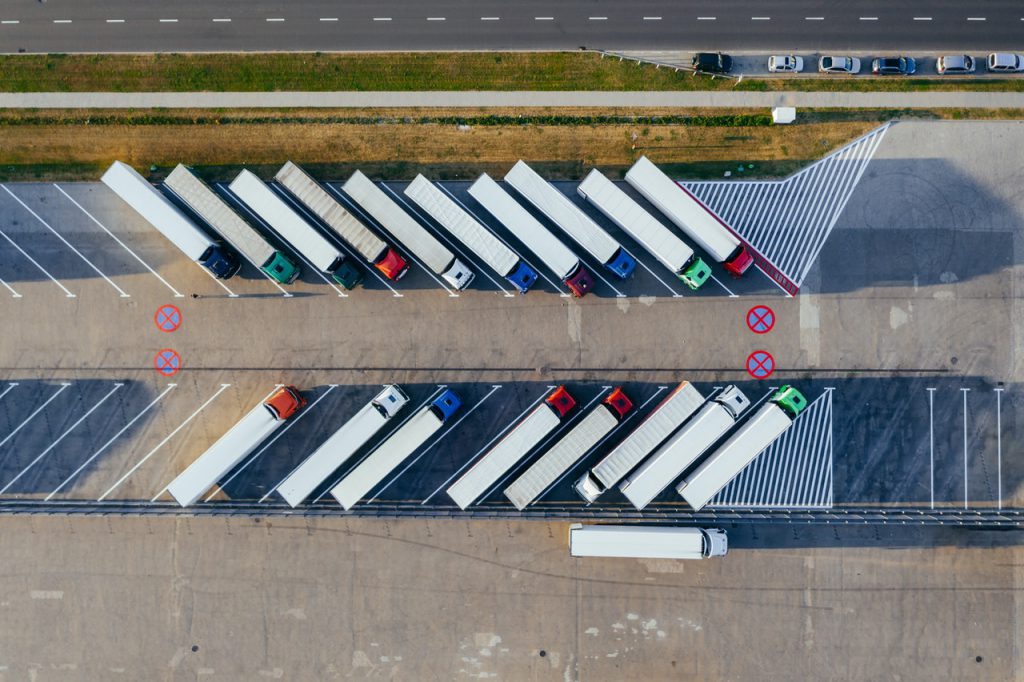 8.Thailand
In Thailand, we only have one location that helps building, and that is Rayong. To be more specific, they build the Cruze, Chevrolet Aveo, Optra, Captiva and Colorado in this plant.
9. Egypt
Just like Thailand, we have the 6th of October City that helps building the N-series. 
10. Colombia 
In Colombia, they created products from SAIC Wuling (Chevrolet Sail). This along with the products from Daewoo/GM Korea (Chevrolet Spark, Chevrolet Spark GT) are the highlight of Colombia. They also made products from Isuzu (the Chevrolet N-Series) in GM Colmotores, Bogota.
11. Argentina
In Rosario, Argentina, they also help create the Chevrolet Cruze. 
12. Ecuador
In GM OBB, Quito, they help make the Chevrolet Vitara, Chevrolet D-Max 2011, Astra, Chevrolet Bus, Chevrolet Aveo GT 2011 as well as Chevrolet/Suzuki Vitara SZ 2011. 
13. Hungary 
In this country, they build the Fiat Sedici, Opel Agila, Suzuki Splash, Suzuki SX4, and Suzuki Swift in Magyar Suzuki Corporation, Esztergom.
14. India
Last but not least, we have the plant called Talegaon, Pune. In this location, the Chevrolet Sail, Chevrolet Beat, Chevrolet Sail U-VA, and Chevrolet Spark are created. 
And in all of these plants, Michigan is the location with the most facilities that make Chevy trucks, accessories and parts, particularly the Flint companies.
As shown above, various companies in other areas of the United States, as well as other countries usually just manufacture the vehicle parts. Along with that, there are many of these plants setting up all over the world. Yet, the affiliated companies that closed shop were not included.