What Makes the Mazda3 a Good Choice for College Students
Last updated
Jan 05, 2021
0 comments
All those teenagers who are going through a lot of changes happening around times may seem challenging while coping up with peer pressure, choosing a college, mental stability. These years allow you to be yourself. It is a unique time where you will experience a lot of firsts of your life and among those is the time to choose your first car. While thinking about the car, everyone wants the best of the best but in the case of a college student, there are numerous factors that should be considered. Mostly parents decide regarding the car which their college-bound child should have. 
Though there are numerous options, Mazda3 belongs to the list of most reliable cars for teenagers. Choosing a car is not as simple as the choice you made while selecting your bike. There are multiple elements that should be considered while looking for a car. While listing reliable cars for college students, cost, millage, and security are of high importance. As at this time, parents would already be spending a lot on your education and other activities, so it is better to opt for the car, which is fuel-efficient, reliable and affordable. Go for a car that does not require much maintenance as you won't be having time or money to spend on it again and again. 
Mazda3 Among Best Cars for College students in 2020
Here are a few reasons why Mazda tops the list as the best car for college students.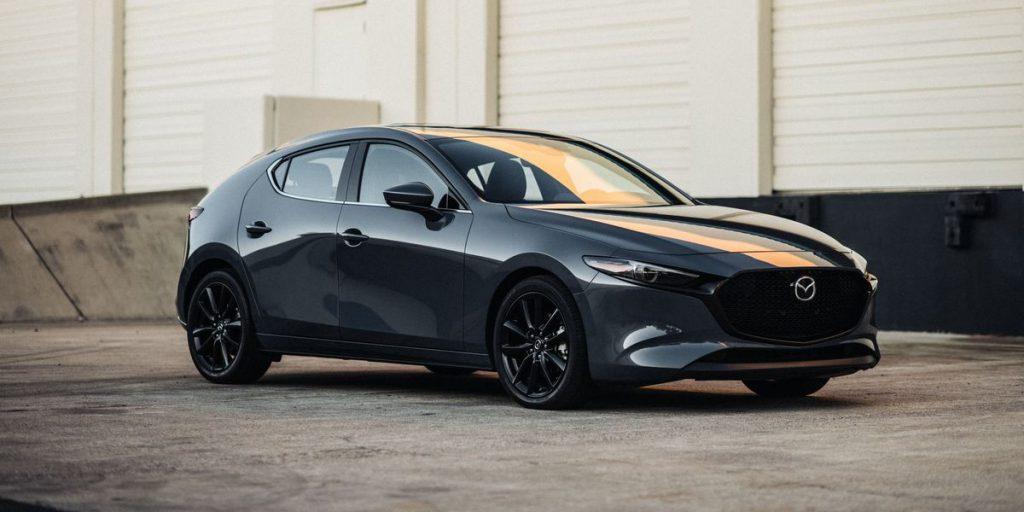 Fuel Economy and Enhanced Features
As you'll be using your car on a daily basis so you can't afford to ask to fill the car tank every other day, you need a car that is fuel-efficient and can take you through the week or at least three to four days. Mazda3 is a perfect choice, in this case, it can take you up to 24 miles in city traffic in one gallon. This surely means that it won't cause a dent in your budget if you use it on a regular basis. Also, if you have some plans regarding weekend getaways, it would also be light on your pocket.
Not only this. Mazda3 comes with value-added features that are optional in other cars. A standard 16-inch alloy wheel, daytime running lights, 8.8-inch touch screen display, a rearview camera and a lot more.
Spacious Interior
Mazda student discount makes it easy to get this extremely elegant and highly functional car. The material used in this car is fine enough to make anyone comfortable and helps you to cope up with a hectic college routine. While being in college, when you will be getting your own car, it does not mean that you can compromise on your studies. Students need to take the assignments and quizzes very seriously and may buy assignment from experts to make things smooth so they can score good marks. You can easily buy assignments online UK so that your grades won't be compromised. Sometimes it seems tough to deal with new things simultaneously but if one knows how to manage things smartly, then it is not a big issue.
Active Safety Features
The most important aspect for any human being is his safety and it should not be ignored while considering your car. A driver should always feel comfortable and safe enough to drive around, be it a student or any other adult. Mazda3 comes with active safety features that smartly monitor everything happening around the car. Its smart break feature automatically applies breaks if there seems and hindrance in the path. It also has alerts and siren buzzes if any other vehicles are approaching. This car is the best option for all college students as it will make their life smooth and a lot easier. They can have a relaxed ride, to and from their college in this technologically rich car. Not that this car is equipped with all advanced features, which makes it more reliable and trustworthy, it is also extremely beautiful inside and out. 
Most people believe that their car defines them, so this is exactly the car that every teenager should aim for. Having a push-button start makes it more convenient. Also, its hatchback 5 door model seems a perfect choice as it is easier to clean and keep things sorted.