What Is A Straight Truck?
Last updated
Mar 15, 2021
0 comments
Straight truck is an unfamiliar definition with not only new car owners but also some experts. So what is it and what can it do? In this article, we will give you a clear explanation about this wonderful truck.
The Definition of Straight Truck
The straight truck, also known as a cube truck, box truck, cube van, or many other names. A straight truck has many similarities with a normal tractor-truck. The main difference is that on the straight truck, the tractor cannot be removed from the truck's back. This type of truck has many lengths and sizes, which depends on the make and brand of the truck. The straight trucks are usually around six to eight feet tall, as well as 10 to 26 feet long in length. 
In the world of vehicles, there are many different types of automobiles that can be considered as a straight truck. For example, moving trucks, some UHAUL's, dumpster trucks. The pickup trucks with boxed areas, along with freight exceeding the amount of 10,001 lbs are also the straight truck.   
What can a Straight Truck Do?
The main purpose of a straight truck is for families and customers wanting to move out of the house. Normally, drivers use a straight truck to move furniture, boxes, housing supplies, washers, dryers or refrigerators. It is the same as a U-Haul Truck. 
Along with that, this truck can be used for many different reasons as well. 
Talking about the structure of the straight truck, we have the sliding up from the bottom door, which is quite the same as a garage door. Many types of straight truck even have a detachable box. This box can easily be removed from the back of the truck. Along with that, a straight truck can hold up to nearly 33,000 pounds on average.   
SEE MORE
But these are just typical truck attributions, what makes straight trucks so unique? People who drive a straight truck do not need to have a CDL driver's license since most of the straight trucks do not reach the limit of 26,001 lbs. Also, most of these truckers must reach home with their family every day.
What is the difference between a Straight Truck and a Tractor Truck?
Let's talk about the tractor truck that everyone knows first. The tractor trucks can be used to haul trailers back and forth. The truck owners can also attach other tractor trailers to the back of the truck by removing the previous tractor.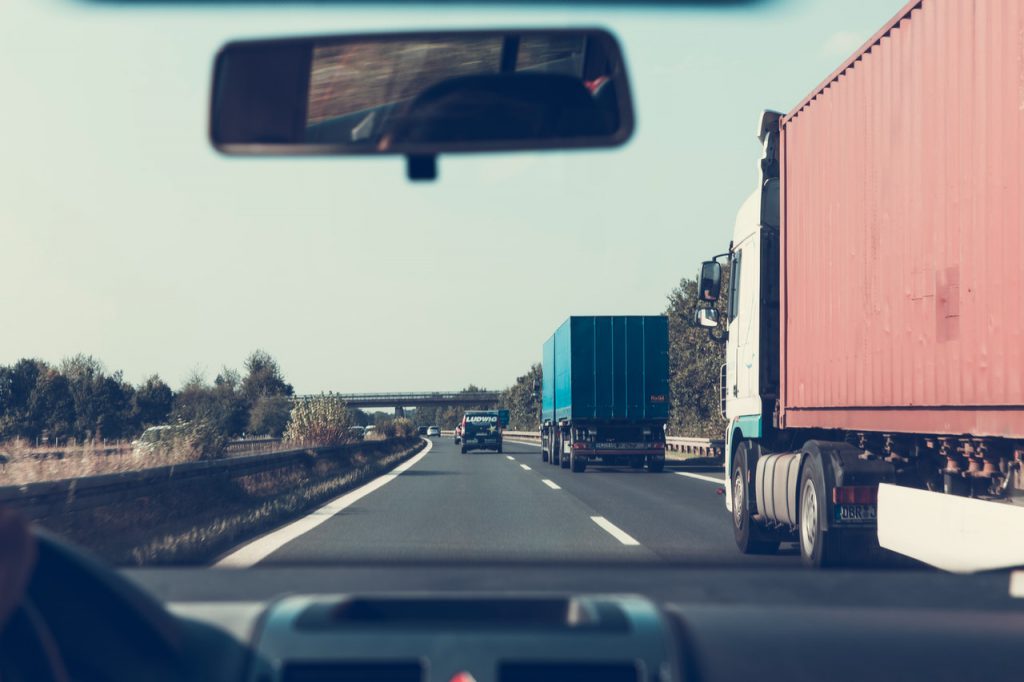 On the other hand, a straight truck does not have a removable trailer behind its back. However, it has the box that is usually sticked to the truck. 
How much Can You Earn from Driving a Straight Truck?
This is the part we are all looking for, the salary. Usually, many car owners do not think about someone driving a straight truck when they mentioned truck drivers. However, every though it does not hard nor manly like semi to big truck drivers, it is still truck driving. In the truck driving industry, a driver controlling a straight truck earns nearly $30,000 a year. Also, the minimum that a straight truck owner has is around $22,000 and can reach $50,000 with credibility along with hard work. Also, a straight truck's driver gives many drivers the potential to drive a normal truck without worries of being a Class A CDL truck owner.