Vehicle Spotlight: 2014 Mazda 2
When it comes to light cars, Mazda 2 is a big hit in the market. It is a car that you can't ignore once you know that it successfully competes with the likes of Toyota Yaris and Hyundai Accent. It is a fun to drive hatchback with modern means of entertainment. Once again Mazda implemented sensory inputs and dynamics with this car. It is a subcompact car, so it is not that big. The content and features are also not above the basic. But, it is a fuel efficient car. If you are looking for good times when driving, this may be the car for you.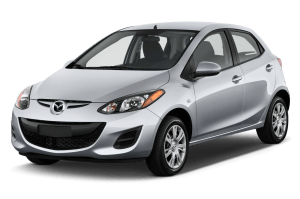 The car was primarily released in Japan in 2008. The car somewhat resembles the MX-5 Miata sports car, which gives it a sporty look for sure. If you truly want to feel like driving a sports car, you should go for the five-speed manual gearbox.
Buy used cars directly from Japan>>Check out our stock list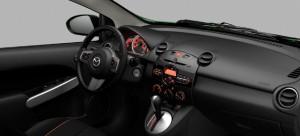 Though it has some underpinning similarities with Ford Fiesta, the lines in it have lesser dips and swoops. The manufacturer made the design eye soothing with a low front end. The window space is big enough to maintain a good visibility. The cabin is simple and clean.
If you are a tall person, you may find the seats a little bit packed. However you can make enough space by pushing the seats all the way back.
Buy used cars directly from Japan>>Check out our stock list
The Mazda 2 is a typical example of the Japanese carmaker's work. It weighs no more than 2,300 pounds, which is lighter than its previous versions released in Japan. It's a city car and you will be enjoying driving it every moment for its great steering and suspension. Even if you have to stop frequently during rush hours, you won't find it discouraging.
Mazda has built the car with all necessary safety measures like plus six airbags, electronic stability control, anti-lock brakes, and brake override. So, unlike other small cars in the market you don't have to feel tensed about the overall safety scenario. And, you know the guys at Mazda, they always try to manifest their superior engineering capability.
Verdict
The Mazda 2 is not definitely the most luxurious car in the market. However, it features all things necessary for an uninterrupted comfy driving. Remote keyless entry, power windows, air conditioning, tilt steering wheel, rear-window washer and wiper, and 60/40-split folding rear seat are some of the features that make it a simple but effective car in city traffic.
Buy used cars directly from Japan>>Check out our stock list