Sometimes, "Made in America" is Just What You Need
There's no doubt that the Japanese automotive market doesn't want for choices, with many local brands meeting the needs of most buyers. However, a Ford truck may be an excellent fit for those who need a little more ruggedness from their pickup and feel the pull towards the most popular vehicle type sold in the United States. That's not to say that options like Toyota Tundra or Nissan Titan aren't capable, but there is certainly a reason Ford is among the top-selling brands in the USA, and it's not all about national pride.
Over a century of expertise
While few cultures can claim the rich and long history of Japan, when it comes to the world of automobiles, the Americans have a bit more experience. Founded 1903, Ford is one of the oldest automakers in the world, and ranks as the fifth-largest in our current era. However, the manufacturer has spent the last hundred years refining its machines to the point where Made in America is not just the name of a middling rom-com, but actually a badge of quality. Henry Ford was a pioneer of his time, and his company continues on with his legacy of the pursuit for automotive perfection. And, while it may not be there just yet, there are a few things the brand has perfected, and its pickups are pretty high up on that list. 
Built for purpose
These days, automobiles serve far more functions than simply moving people around. While that may still be their primary purpose, many shoppers need a more specialized machine. Whether it be to deliver breathtaking thrills, blaze new trails, or do that which was once reserved for industrial tools, there are now cars that can do just about anything. However, few vehicles are capable of doing it all, so you need to know exactly what you need from your automobile. Many SUVs and crossovers claim to tow enough to suit the needs of the average buyer, but statistics only get you so far. There are plenty of options out there that don't fit the mold, though, and that's where in-depth research and reviews come in. You need to know exactly what a car is capable of delivering. In terms of sheer workhorse capabilities, you can't really go wrong with a pickup truck. Enter the Blue Oval's range of light, heavy and super-duty trucks.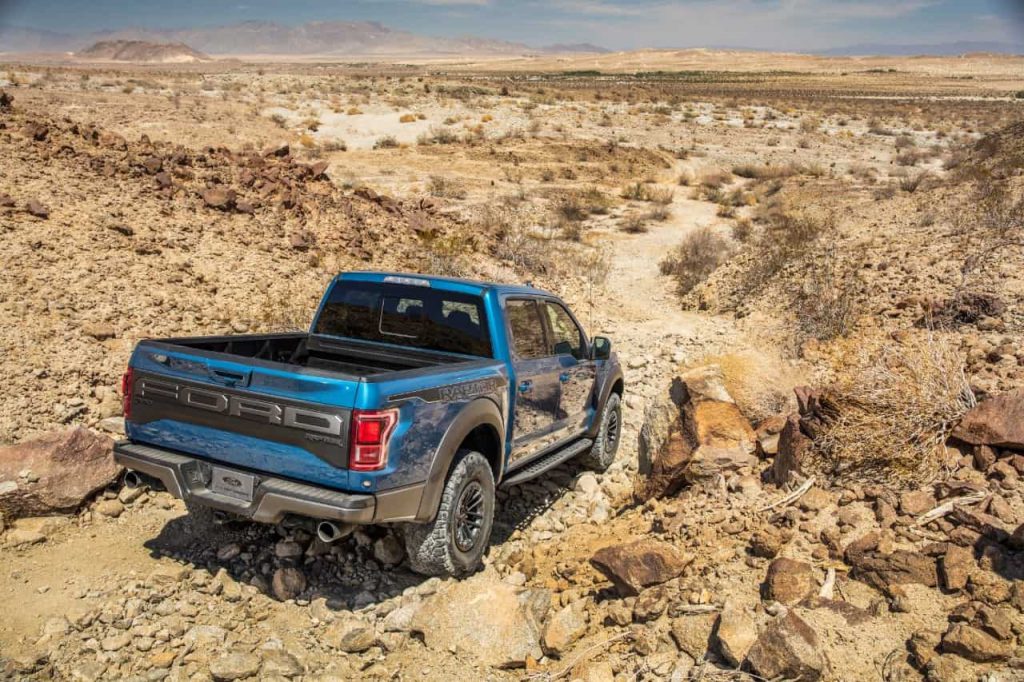 Featherweight to Sumo Yokozuna
There is no job too small, or too big, for a pick-up truck. At least, that is the general idea behind the segment. These machines come in a variety of configurations designed to meet just about any application. From smaller models equipped with a four-cylinder engine, to the extra-wide bodies touting a roaring V8, these workhorses can tackle just about any problem. This makes them highly adaptable and much sought-after by those who need a little extra muscle on their side during the work day. Typically, Toyota and Nissan platforms don't rank all that high in terms of workload capability in comparison to their American rivals. Ford, Ram, and Chevrolet definitely dominate the market when it comes to pure brawn and durability.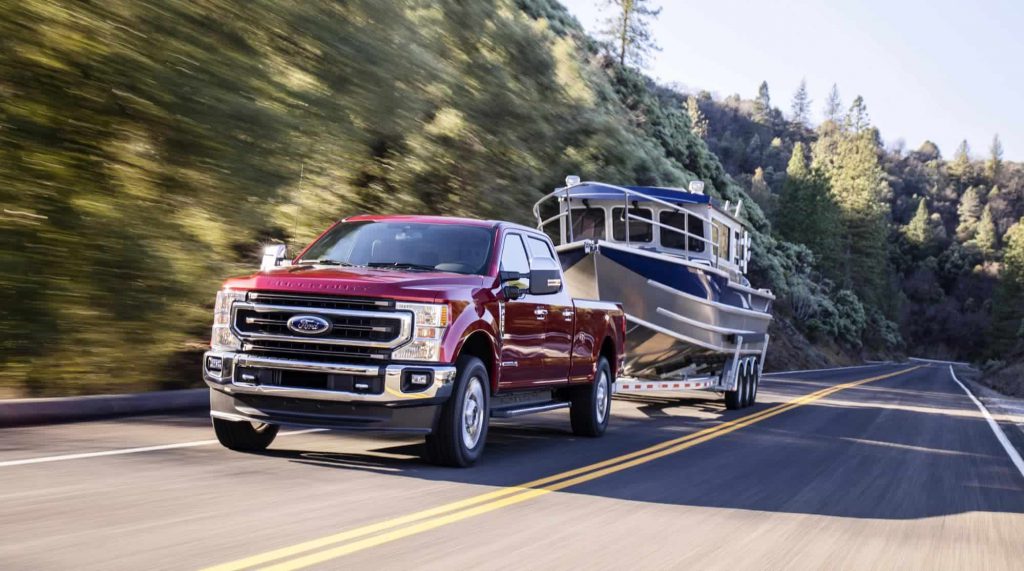 The F-team is the new A-team
Mr T would definitely say that he pities the fool who doesn't own a Ford F-Series pick-up. With more than half a million sales in the States alone, this range of workmen leads the pack in terms of sheer brawn. Any time a rival tries to one-up the brand, the American automaker tweaks its offering to stay ahead of the competition. Whether you need just a little extra muscle to complete your daily duties or want to tow a to-scale replica of Mt. Fuji-san, there is likely an F-Series machine that can handle the load.
Topping the sales charts State-side, the F-150 is the base model in the brand's stable. It offers a choice between three different engines, although no diesel alternative is available. The half-tonner can only tow loads of up to 13,200, but it offers the best fuel economy in the range with its turbodiesel engine managing 22/30/25 mpg across the city/highway/combined cycles. You could also opt for the off-road-focused, tough-as-nails Raptor variant of this popular hauler, which comes fitted with Fox shocks, a brilliant suspension setup, and a much cooler overall look.
A step up, the F-250 is the first model to bear the Super Duty title. It has a starting MSRP of around US$34,000 and comes standard with a high-displacement V8 gasoline engine, while a turbodiesel is offered. In its most capable configuration, it can haul loads of 4,260 pounds, while pulling a maximum of 22,800 lbs.
Just below the top-tier model is the F-350 Super Duty. It offers the same engine options as its smaller sibling, but can tackle heavier work thanks to some chassis reinforcement and design trickery. It boasts a class-leading towing capacity of 35,750 lbs, and can haul a whopping 7,850 lbs. The only more capable machine on the market is the F-450, maxing out at an insane 37,000-lb towing capacity.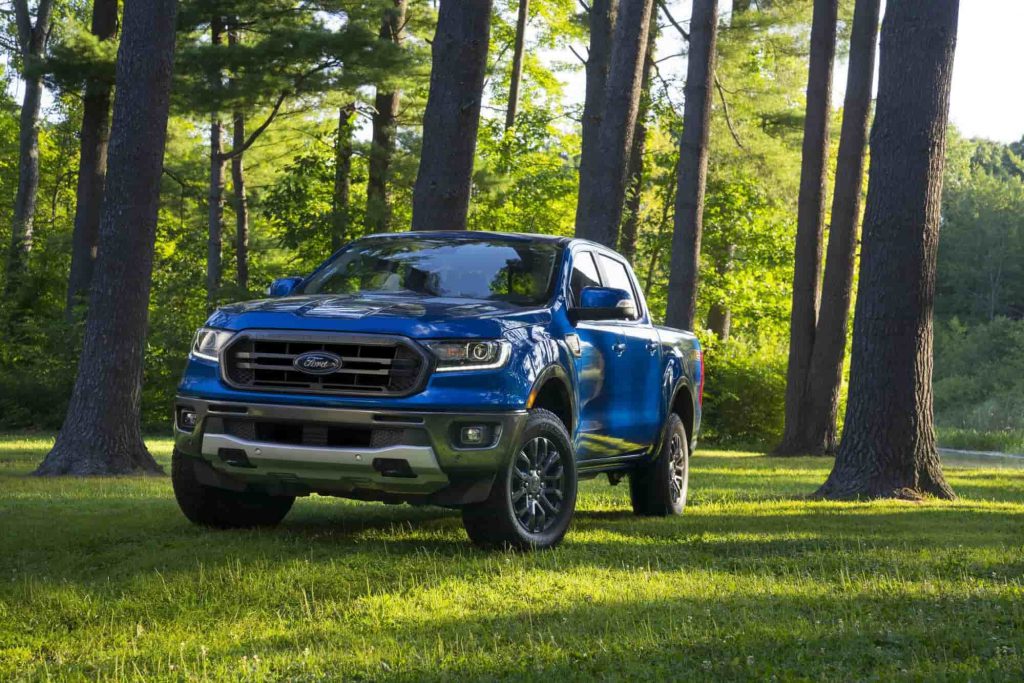 Why buy one?
There are many reasons why these make brilliant additions to your garage, not the least of which are the handsome and rugged good looks. With versatility and capability as main benefits for towing and hauling, these trucks also offer smooth and comfortable on-road driving feel, with spacious interiors that, in the larger iterations and their respective higher trim levels, can seat up to six in plush and comfortable cabins. The manufacturer also doesn't skimp on features and luxury elements in those top-end grades, ensuring you get the likes of heated and ventilated seats, climate control, and high-tech infotainment setups – for a price. But, with this, you also get the excitement of going off-road on the weekends; while some, like the Raptor, are designed with the sole purpose of taking the road less traveled, even the base models have the ability to traverse some uneven terrain. High build-quality also means you get good value for money as durability and reliability are known advantages, too.