Best Tips for Choosing a Nice Car for College Students
Last updated
Aug 30, 2021
0 comments
Are you a college student and mulling over buying a car? You need to know a lot! Luckily, you have come to the right place. At Car from Japan, we know all the nuts and bolts about good vehicles. Let's delve deep into the topic and look into everything you need to know when choosing a nice car.
Why buy a car in the first place?
Many people may ask, "Why do students need a car? To go to and fro college?" Students aren't different these days. They are not what they used to be a decade ago. With technological advancement, students have become more mobile. Having a vehicle is imperative these days, especially if you live in a large city. 
Many students have to work to cover their expenses. And whether they work as professional writers at a college paper service, delivery men, or cashiers, they need to commute to work. In such instances, cars come in very handy. Of course, there are many more reasons why students should have a car. However, the mentioned is the most plausible one, motivating many college attendees to buy a vehicle. 
Setting a wise budget
Needless to say that students often have a limited budget. Tuition, fees, and other academic and non-academic expenses eat out a significant part of a student's budget. Many have to work to keep their head above water, so it isn't surprising that you might want to purchase a car and spend as little money as possible. Still, you have to review your financial capacity. Regardless of how much you can spend on a car, going all-in will do you no good. Before diving into searches, keep in mind that other than buying a vehicle, you will also have to purchase insurance, pay for parking, and, above all, feed your car. Adding these up can help you estimate an approximate budget for buying a car.
Deciding on a vehicle type
Also, don't forget to evaluate your needs. Usually, college students don't have to purchase spacious vehicles, as their needs are limited. Still, it is good to assess what expectations you have. If you don't need much space, consider looking for hatchbacks. In turn, if you know you will often give a lift to people, it would be reasonable to check sedans. You can also look at coupe cars if you need a vehicle to quickly get from point A to B.
Checking mileage
Mileage is often a determining factor in showing the technical condition of a car. If a used vehicle was driven a lot (over 100,000 miles), the chances are it might have outworn parts. That doesn't mean the car is worthless and you have to skip it instantly. Just make sure the mileage is as insignificant as possible. It will help you buy a lively car that will ensure you years of exceptional work.
Availability of parts of a car
Every vehicle needs to be fixed sooner or later. Whatever brand you drive–be it Toyota, Volkswagen, or Ford–you will have to change specific parts. Changing them might be quick and easy. But finding and buying them – no. Therefore, make sure to check the availability and the price of parts of a car you plan to purchase. Not only will you know how much you will need to pay to order a particular component, but it will also help you save lots of time in the long run.
Looking for a reliable engine
Many students want to have fast cars and do quick starts on lights. That's understandable. Usually, however, such rapid vehicles have troublesome engines that require constant and pricey maintenance, let alone frequent deficit of parts. We suggest you buy a car with a credible and trusted engine. It's always best to have a slow but unbreakable car and thus spend a little money on it than rev the engine every now and then and, as a result, push the boat out, replacing various parts.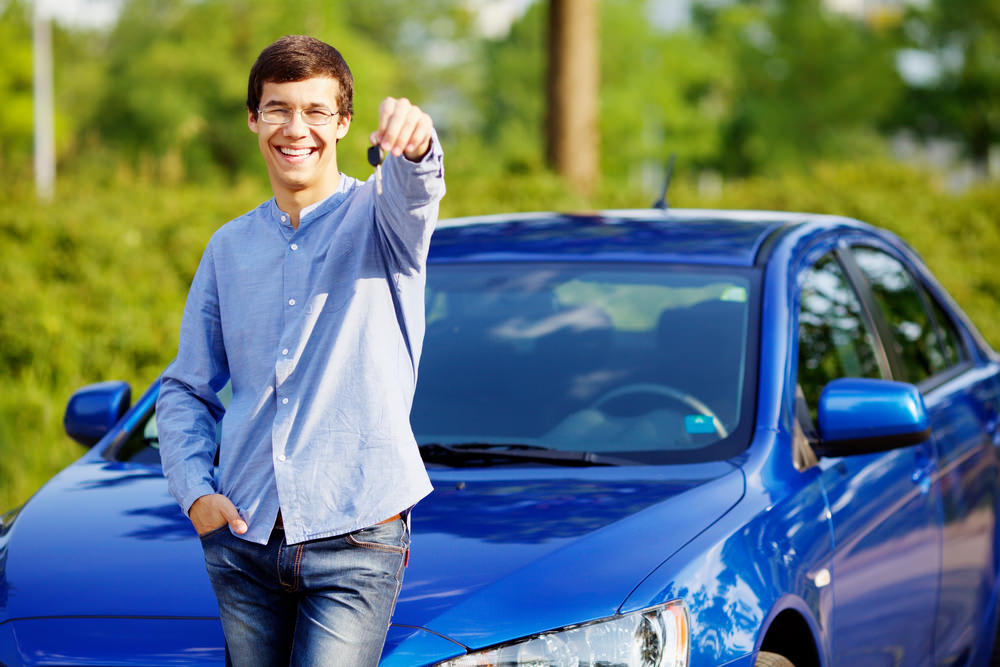 Choosing the right gearbox
Likewise, gearboxes require an attentive approach. Today's cars often contain unreliable gearboxes that cry for replacement after thousands of miles. Quickstarts, low-quality oils, and rough conditions negatively impact vulnerable transmissions. If you prefer old school, opt for a manual gearbox. Otherwise, pay close attention to an automatic transmission. We recommend you stay away from such gearboxes as DSG DQ200, Hydra-Matic GM 6T30/6T40, and Jatco JF011E. Instead, look for Toyota A340, Jeep 545 RFE, and Mazda/Ford FN4A-EL/4F27E.
Prioritizing safety 
Checking construction details is always an excellent idea. Not every seller is sincere when selling a car. A vehicle might have a history of accidents, wrongly fixed blown airbags, and issues with the transmission. Ask your family members who know their way around vehicles to help you out. If you don't have such people, seek help from experts; they will manually check every door, hood, and threshold using a thickness gauge. It will let you know whether a car has problematic areas.
Aside from that, check the number of service records that exist. If there are any records, they will show you the car's strengths and weaknesses, what was done, what was planned to be done, and whether the owner did it. Be suspicious of any car that doesn't have service records. The lack of them can result in abrupt expenses. Also, beware of an excessive number of records. They will mean the vehicle was used and abused. 
Searching for advanced systems
Finally, look for a car that contains all the most valuable systems to keep you safe and secure. When monitoring, keep an eye on ABS (anti-lock brake system) and ESC (electronic stability control). The former will prevent you from locking up your brakes (super helpful during the winter), while the latter will prevent your car from skidding (handy when braking sharply, turning a corner, or making a sudden maneuver). Apart from that, make sure a car has rear-view cameras and blind-spot monitors. 
Bottom Line
Choosing an outstanding car isn't effortless because you should consider dozens of points when looking for it. For instance, the first thing you should do is review your budget, keeping in mind the expenses that come along with buying a vehicle. 
A well-thought approach will allow you to use the car and maintain it correctly. Coupled with other tips provided above, you will manage to choose an excellent vehicle and use it successfully day by day.