Why Don't Cars Use Digital Display To Show Speed?
Many vehicle owners underestimate the role of the dashboard in their vehicles. However, it is an essential component of the car that displays tons of information about the car. You can know the level of oil, engine temperature, and most importantly the speed of the vehicle. However, lately, there has been a sharp decline in the use of the digital display to show speed in many car models. In this blog, we will find out why the popularity of digital speedometer declined.
The Decline In Use Of Digital Display To Show Speed – The Reason
The speedometer displays the present speed at which you are driving the vehicle. The majority of automobiles utilize analog speedometer instead of the digital ones. You can know the speed in MPH, short for Miles per Hour. We recommend you browse online to get the best maintenance tips for keeping your car running without hassle. Given below is the reason why modern day automobiles do not prefer using a digital speedometer to display the speed.
1. One Side Of Information
A major issue, which automobile manufacturers face with the use of the digital display to show speed, is that it shows only one side of the information, aka just the vehicle speed. On the other hand, the analog display shows two-sided information including the speed as well as acceleration.
In case, the needle moves forward or backward, it would show a decrease or increase in the rate of acceleration. However, with digital displays, there are chances of the driver receiving inaccurate readings with only a change in the velocity. The driver would need to keep looking at the digital display more than they need to check the analog ones. It can become a bit frustrating for you who expect quickly changing speed and acceleration but keep getting numbers repeatedly.
     SEE MORE:
2. The Discomfort
The modern-day vehicle's speedometer, which is the analog speedometer, is designed as per human eye comfort and movement. The analog speedometer for automobiles works to show much more than speed. As stated above, it also shows the fuel gauge, engine temperature, and oil gauge among other things. Whether you see the speed in MPH or KPH, the digital meter does not display the actual speed, but only numbers.
On the other hand, the analog speedometer primarily works as per human eye movement and allows the driver to keep a check on the speed. It helps them drive the car under control. Hence, the digital speedometer makes it a bit hard for the driver to know about other things in the car.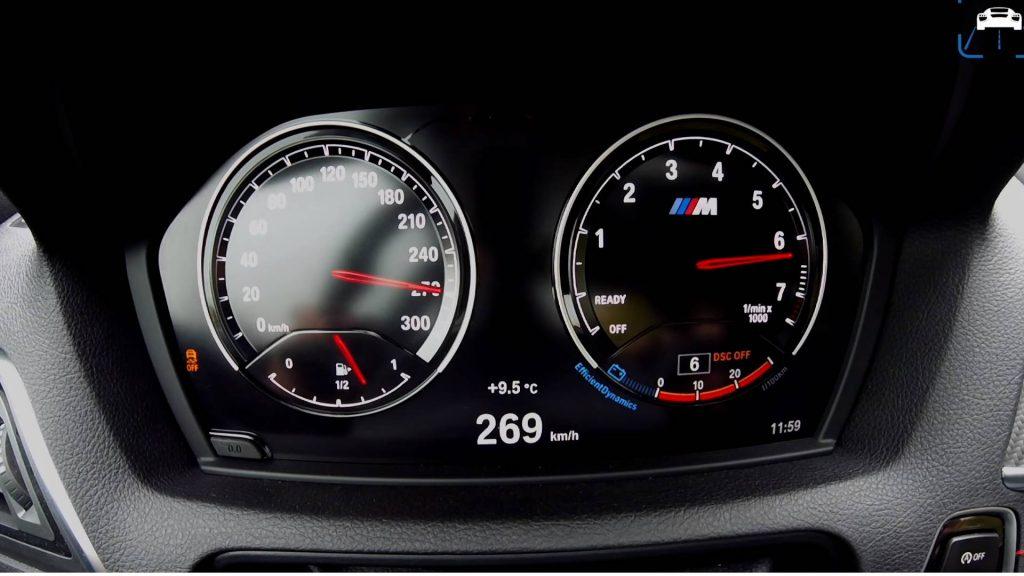 Summary
Thus, the car speedometer is not only an important component at knowing the speed. It also keeps you informed about the fuel level, battery power, engine temperature, and other things. Hence, it is the sole reason why automobile manufacturers do not use the digital display to show speed in any of their car models anymore.