Must-Have Gear For All Professional Drivers And How You Can Get It
Last updated
May 14, 2021
0 comments
Everyone knows that for every profession, comes a vital set of gear. However, many people underestimate the gear that a professional driver needs. A lot of people sign up for Uber drivers, for instance, thinking that they need nothing but a car and internet data. Unfortunately, they soon realize that that's not the case. 
Regardless of whether you offer trucking services, work as a corporate driver, or drive a taxicab, there is equipment that's designed specifically to help make your job much easier. Here are must-have gear for all professional drivers and how you can find it. 
Mini Dashcam
A mini dashcam is a very small camera that's typically the size of your key fob. The camera is attached to your car's dashboard and its main function is to detect and record accidents. It is designed to record all the details of the accident with very high accuracy and precision. Not only that, but dash cams can also help your case if you get a false traffic ticket. The next time that you get a ticket for running a red light when you are sure that you followed traffic rules, a dash cam can help prove your case. Dashcams can also help you settle insurance claims and keep an eye on the car at all times. As a professional driver, your car, as well as your ability to comply with traffic laws and regulations, are your biggest assets. Losing any of these can leave you jobless and possibly convicted. A dash cam can help keep you and your job safe in case of any mishaps. You can get a dashcam installed at your nearest auto electrician. You will be able to find them through stores like Bestbuy or Walmart or at any online provider like Amazon.
High-Performance Brakes
If you are a professional driver, you are likely required to drive through several harsh environments and conditions. It comes as no surprise that your brakes, which are among the most vital compartments of a vehicle, can get damaged in such driving conditions. This is why you should seriously consider installing high-performance ones. Vehicles with regular ones can get slippery when wet, making it harder to stop the vehicle. High-performance brakes and rotors, on the other hand, come with drilled holes that make it easier for the metal to dry off quickly. These holes or slots also prevent them from overheating, which is an issue that can cause them to warp or crack. 
High-performance brakes and rotors are also created to keep debris, water, dirt, and other elements off. This reduces friction and allows you to gain more traction. You can easily get your hands on one of these at a retailer that sells mechanical parts or a specialized brake solutions company. 
Hands-free Headset
We all get phone calls at very inconvenient times; while rejecting the phone call is always an option, you will be left wondering whether there's an emergency back at home. This is essentially very distracting, and therefore dangerous. Picking up your phone using your car's Bluetooth feature is not ideal either, considering that you'll probably have a passenger ride the car with you. Luckily, there are some hands-free headsets that come with integrated voice control, making it easier to make and receive phone calls. You won't even need to take your hands off the wheels! They also come with a noise-cancel microphone that keeps your voice clear even when you have your windows open. These headsets are available at tech stores and online shopping places like Amazon.
Multiple Port USB Charger
If you're an Uber driver or an airport chauffeur, you've probably been asked if you have a lightning cable available in your vehicle. Having a multiple port USB charger will ensure that all your passengers have their phone batteries charged and are totally satisfied with the ride. You will be able to find USB chargers that come with a long cable that reaches all the way to the back of the vehicle. Your clients will surely leave you a nice tip or a good rating at the very least. You will be able to find multiple port USB chargers at various tech stores and online retailers.
Small Portable Vacuum
Did you know that there is such a thing as a vacuum for cars? Now you know, in case you didn't, and it's time that you get your hands on one. From candy wrappers and food crumbs to forgotten tissue paper, you've probably had to clean up after a group of passengers more than once. While cleaning the car after every other client is a pain, it's still a necessity; nothing in the world would annoy your client other than having to occupy an unsanitary or unclean car. By using a car vacuum, you will not need to reach back and handpick all of the tokens that your previous passengers had left behind.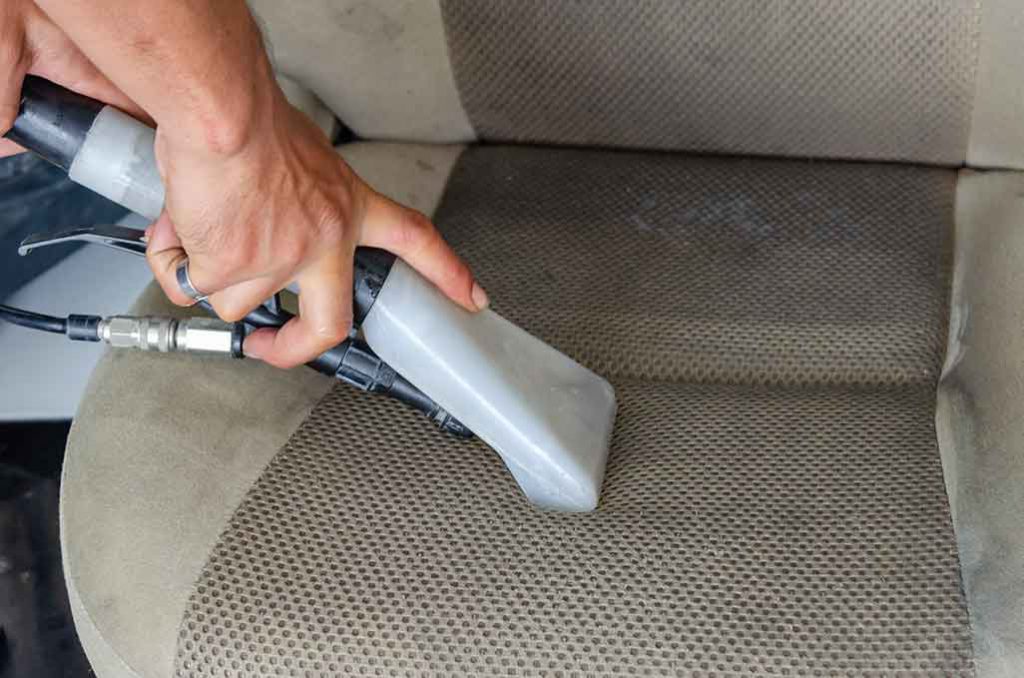 Car vacuums are portable, rechargeable, and typically weigh around 3 pounds. You will not even have to worry about storage space; they will fit like a basketball in your trunk. Some models provide strong suction while operating for 20 minutes straight. They come with 4-foot hoses and a nozzle that extends to inhale even the tiniest particles stuck between the folds of your car's interior. You will find various car vacuums with many different specs available at tech stores, car shops, and several online retailers. 
The challenges that you face as a professional driver are endless. From horrible road conditions to iffy clients, you've probably seen it all. Being a professional driver is a very fast-paced job that requires much attention to detail and dedication; sometimes it feels like your only tasks, which are keeping the clients content, taking care of your car, and following the traffic laws, are colossal and impossible to keep up with. This is why we are here to tell you all about gear that will make your job much easier and enjoyable.